Microsoft + Oracle = NSA Surveillance (e.g. Espionage) on Servers
Dr. Roy Schestowitz

2013-08-19 13:03:04 UTC
Modified: 2013-08-19 13:03:04 UTC
Proprietary software giants love to spy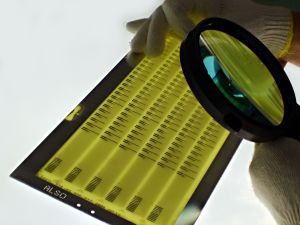 Summary: Proprietary software from the dominant database players (which recently got together) is expected to further violate privacy
After a recent interview with Larry Ellison it is no longer secret or just mere speculation that he is an NSA proponent (Oracle's founders and the business have a renowned CIA-assisted/subsidised past), but what's noteworthy is Microsoft's view, which based on the company's relationship with the NSA is more than happy and even eager to strengthen the NSA. How would China feel if it knew all those facts*? It is already investigating some US companies like IBM over privacy intrusions and it should know that HP has back doors in its storage servers (caught red handed).

Oracle recently got closer to Microsoft, which helped devour Java and add NSA surveillance to it (on the 'cloud'). It is being noted by IDG that:
The new Microsoft-Oracle partnership benefits both companies, as Oracle gets access to Azure and Microsoft can finally license Java. Will the deal have any effect on either company's enterprise customers?
Anyone who runs a program or a GNU/Linux distribution on Microsoft's 'cloud' should expect NSA surveillance. But it's not like this would bother Larry Ellison. More and more people will, over time, realise that the PATRIOT Act made it risky to host with US companies (or US-made software) anywhere, respective of the datacentre's location (the Internet is global).
⬆
___
*
Having just spent 2 hours at a Chinese superstore, it seems evident that we in the West increasingly come to depend on China for everything, rather than the other way around. The US and UK governments are openly worried right now about dependence on Chinese hardware which could facilitate back doors.