The Linux Foundation Appoints Former Microsoft Manager for Management of OpenDaylight
Dr. Roy Schestowitz

2013-11-14 08:27:09 UTC
Modified: 2014-07-06 10:08:30 UTC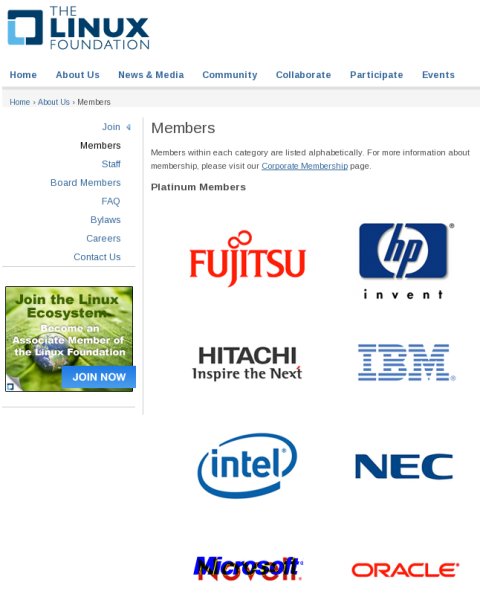 Summary: Nicolas (Neela) Jacques is appointed by the Linux Foundation to be Executive Director, overseeing efforts that involve GNU/Linux vendors
MICROSOFT ENTRYISM is a serious problem. We already know what impact it has had on Yahoo! and Nokia. Microsoft also occupied VMware after EMC's Tucci foolishly let Ballmer do this (almost all the top executives were Microsoft executives bringing in former colleagues). The Ubuntu project too is now steered by a former Microsoft employee (who still lives in Seattle, just like Elop) as the project angers more and more people [1, 2].
Among the VMware managers who are former Microsoft employees there is
this guy
who, after the Linux Foundation
let Microsoft get closer (to OpenDaylight)
, becomes the Executive Director. "Until now, the OpenDaylight Project has not had its own Executive Director, but that has changed,"
says this article
. So now we have a former Microsoft manager in charge of a Linux Foundation initiative. Wonderful! What could
possibly
go wrong?
⬆