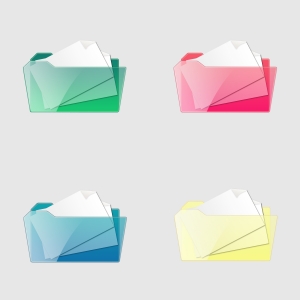 Summary: Only "Microsoft as the standard" is the 'standard' Microsoft is willing to accept, as its response to the Cabinet Office's judgment reveals
AT THE BEGINNING of this week we learned that the British (UK) Cabinet Office, a highly influential department with technology imperatives, did the correct thing by no longer requiring British citizens to become clients of Microsoft (and users of expensive spyware) to merely communicate with their government. The Cabinet Office "goes open source" is how one news site put it, but ODF, the OpenDocument Format, is not necessarily about Free/Open Source software. ODF is about many applications working together, not via formats that are designed around a single application and its various versions (that's what OOXML is).
Techrights
did not break this news. It was
Andy Updegrove who did
, along with
Cabinet Office
. Quoting Updegrove:
The U.K. Cabinet Office accomplished today what the Commonwealth of Massachusetts set out (unsuccessfully) to achieve ten years ago: it formally required compliance with the Open Document Format (ODF) by software to be purchased in the future across all government bodies. Compliance with any of the existing versions of OOXML, the competing document format championed by Microsoft, is neither required nor relevant. The announcement was made today by The Minister for the Cabinet Office, Francis Maude.
The Cabinet Office stated:
The open standards selected for sharing and viewing government documents have been announced by the Minister for the Cabinet Office, Francis Maude.
Not too shockingly, as one ought to expect, the following day Microsoft attacked this decision. despite claiming to have 'embraced' ODF.
"Microsoft attacks UK government decision to adopt ODF for document formats"
said one headline, stating: "Microsoft has attacked the UK government's decision to adopt ODF as its standard document format, saying it is "unclear" how UK citizens will benefit.
"The Cabinet Office announced its new policy yesterday, whereby Open Document Format (ODF) is immediately established as the standard for sharing documents across the public sector, with PDF and HTML also acceptable when viewing documents."
"Turning its back on Microsoft Office's native formats, the UK government has adopted the Open Document Format for all its sharable documents,"
writes Steven J. Vaughan-Nichols
, but if Microsoft is really all about openness, then Microsoft should welcome this decision, not attack it. It is quite revealing that Microsoft is not really interested in fair competition, interoperability, and openness.
"UK government makes "big step forward" on open document standards,"
said the headline from Opensource.com
(Red Hat).
We already wrote so much about it and warmed the Cabinet Office about Microsoft's abusive responses, which include trying to get people fired, bribing some other people, using (or exploiting) disabled people to attack people's rational decisions, and so on.
Dr. Glyn Moody
wrote about
"Massachusetts ODF fiasco a decade ago" and said about this important milestone: "Let's Not Mess it up""
While celebrating this great news, I really want to emphasise Bracken's point about managing the switch properly. We can be absolutely certain that Microsoft will fight this decision in every way possible. It will certainly seize on any problems that arise during the implementation as "proof" that it was the wrong choice. That makes it crucial that the open source community do everything in its power to aid the Cabinet Office here.

One particular area that concerns me is cross-compatibility. I'm hearing stories about difficulty in transferring ODF files from LibreOffice to Apache OpenOffice, with formatting of things like tables being messed up in the process. This is completely unacceptable: one of the benefits of adopting an open standard is the ability to swap in and out different applications. If that theory proves impossible in reality, we have a huge problem.

I would therefore like to entreat all the open source projects and communities that work on ODF to get together and sort this out. In the wake of the fantastic - and brave - move by the Cabinet Office, providing full interoperability among open source implementations must be a priority.

Yesterday's news is truly a unique opportunity to show the power of open standards, to promote the benefits of open source, and to bring about its wider dissemination both in government, and among home users. The price of failure here would be extremely high: yet more years in the wilderness, as happened after the Massachusetts ODF fiasco a decade ago. So let's not mess it up.
The Mukt
, which
covered this important development
. delivered yet another call for Google to adopt ODF as the default document format, ending
Google's cowardly approach towards document formats
.
We feel as though we played some role in the above (being among hundreds of people who wrote to the Cabinet Office). We not only wrote a lot about it and also wrote to the Office itself almost a dozen times, engaging in a discussion with members of staff.
⬆