Boycott Tuxera File Systems
Dr. Roy Schestowitz

2015-01-07 01:34:20 UTC
Modified: 2015-01-07 01:34:20 UTC
Don't pay even a penny to Tuxera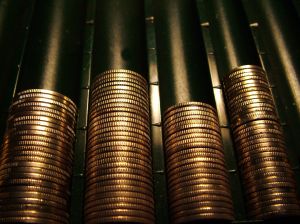 Summary: Tuxera heralds Microsoft's tax era in Android and Linux; thus it should be left to rot
AFTER Microsoft's crude patent attack on users of FAT such as TomTom (some surrendered and paid Microsoft, but TomTom took it public and into the courtroom) an incognito company called "Tuxera" made a pact with Microsoft to help spread the patent trap. There is now this press release from Tuxera, once again targeting Linux and Android with proprietary file systems:
Tuxera Inc., the market leader in file systems, streaming and network storage technologies, today released Tuxera Flash File System for Linux and Android, which is optimized to run on flash storages such as eMMC and SD. Tuxera Flash File System is based on Tuxera's widely deployed and robust file system technologies with special flash optimization and extended features.
We strongly urge everyone -- including technology companies -- to avoid Tuxera. The company now acts mostly as a Microsoft proxy, helping Microsoft to derive revenue from GNU/Linux and Android (Microsoft
tries doing that in some other ways too right now
). Microsoft does not own Linux and has contributed nothing to it, except perhaps litigation, muckraking, and extortion. Paying even a dime to Tuxera basically helps Microsoft crush its opposition.
Privately, going a year back,
Techrights
and its community of readers silently fought a battle (over E-mail) with Tuxera over GPL violations. The Conservancy got involved too. We never wrote an article about it, but our suspicion of Tuxera certainly grew at the time. Tuxera is not a Free software player but a parasite.
⬆