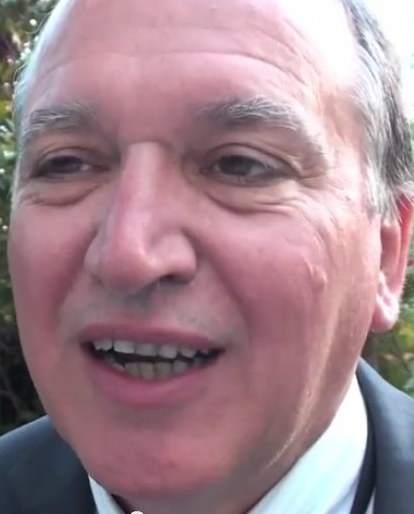 Summary: The European Patent Office (EPO) is officially above the law, as neither its own overseers (whom Battistelli is rapidly crushing) nor the European Parliament itself are able to carry out an investigation
Benoît Battistelli is shredding the law, tearing apart oversight mechanisms, and effectively surrounds himself with 'loyal' people while ousting those who are not carrying water for him. His tyranny has come under fire from more directions than we're able to keep track of, but we keep trying to get hold of what's publicly available. The case of Rikard Frgacic and the case of Ivan Kabalin (which we shall elaborate on later this week) help show that Battistelli surround himself with corrupt folks so as to possibly better mask his own corruption (it sure serves to distract from his own abuses).
A couple of months ago
a petition was rejected by the European Parliament
not because there is lack of basis/merit/substance but because nobody seems to want to touch Battistelli's dirty laundry. These people in the PEO's management are sworn bullies and a
new petition ought to be filed
, bolstering the previous one. It needs to address those who are bureaucratically powerful enough not to be intimidated by Battistelli and his thugs (who are themselves well connected in their home countries, as we demonstrated in the past, e.g.
Battistelli in Ecole Nationale d'Administration
).
"Benoît Battistelli is shredding the law, tearing apart oversight mechanisms, and effectively surrounds himself with 'loyal' people while ousting those who are not carrying water for him."We have just learned about the previous petition going astray. A source passed us a copy of a letter that was recently sent from the EPO's Enlarged Board of Appeal to some folks in Croatia [PDF]. For those who haven't been following it closely enough, Battistelli and his minions are now plotting to send the EPO's Boards of Appeal into exile in Berlin, having already ousted (against the law) people whom Battistelli et al. deemed "enemies" for just daring to ask questions.

To paraphrase our source, the letter is undated but we understand that it was sent some time during the last few days. Our regular readers may recall that these people from Croatia filed a Petition with the European Parliament.

"The Petitions Committee of the European Parliament," as our source explains, "dismissed the Petition and suggested that the petitioners contact the EPO's Boards of Appeal in the matter. It now turns out that the Enlarged Board of Appeal doesn't have any competence to look into the matter either. The conclusion here seems to be that there is nobody competent to investigate questionable senior management appointments at the EPO. How reassuring."

Here is the body of the letter in question (the PDF has more text):


Dear Ms Stilian and Mr Zeljko,

I refer to your e-mail of 24 January 2015 to the Chairman and the members of the Enlarged Board of Appeal of the European Patent Organisation.

I regret to inform you that pursuant to the European Patent Convention and notably Article 22 thereof, the Enlarged Board of Appeal has not been given authority to take the question formulated in your e-m ail and the annexes thereto.

Yours sincerely,

W. van der Eijk Chairman
This is truly disturbing because it shows that the
EPO
has indeed ascended above the law. It's a country within a country within a continent, managing without scrutiny the law of the entire continent and bringing
software patents into Europe
without veto rights. This is as undemocratic as it can get and if Battistelli gets his way, Europe will be doomed not only by so-called 'trade' agreements but also a patent (monopolies) regime from abroad and from the richest 1% (or less). It's an attack by globalists -- the likes of those whom Battistelli went to school with and goes dining with (Battistelli is now protected by bodyguards). As one
comment from IP Kat
put it the other day: "Readers, when using the words "overlook" and "oversee" just bear in mind that, for many of those who have English as a foreign language, when they read "oversee" they think "overlook"."
To which the response was: "That is why nobody can really complain if you say that the the Administrative Council is doing a great job "overseeing" the actions of the President."
The Administrative Council, led by a Dane, is very much complicit. It's like a sad movie plot. It's a coup d'état by few very rich people who exploit the transition to a European union to fill their own pockets (and their friends').
The software patents problem
continues to get worse according to this one source
and unless Battistelli and his minions can be stopped, this too will come to haunt Europe's industry:
Figure 1: January 2015 had 36% more District Court cases initiated than last year and 3% more than last month.

[...]

Figure 3: NPE litigation made up 56% of January 2015 initiated District Court cases, compared to 48% in January 2014 and 65% in December 2014.
The EPO is out of control and it
needs to be scrapped
. Battistelli made it a laughing stock, symptomatic of the rogue 'IP' elements we find in ACTA, TPP, and so on.
⬆