Newegg Uses Its Fight Against Patent Trolls for Marketing
Dr. Roy Schestowitz

2015-08-03 11:28:13 UTC
Modified: 2015-08-03 11:28:13 UTC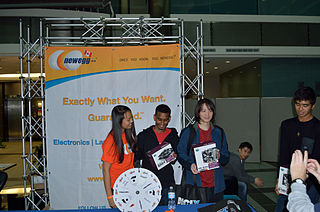 Phoro credit: Raysonho @ Open Grid Scheduler / Grid Engine
Summary: Comments on Newegg's fight against patent trolls in court, setting an example for other companies
Newegg, founded by a Taiwanese man just 14 years ago, has been an important player in the fight against patent trolls that take companies to court because it has no tolerance towards such lawsuits and it is willing to lose money in the courtroom rather than pay up (it usually costs less to make the trolls go away with extortion money). "Newegg is famous for fighting patent trolls," wrote a trolls expert the other day, "and the company is currently trying to win fees from several cases where it has won or the troll has given up."
A week ago
Newegg got some positive covers
for winning an important battle. Newegg then used this fightback against patent trolls for PR [
1
,
2
]. "Again," wrote
our reader iophk about this original blog post
, "a distraction away from sw patents themselves."
It is true that software patents are the real issue for us, but it doesn't mean that Newegg tackling one patent at the time for defensive purposes is a bad thing. If only every company did that...
⬆