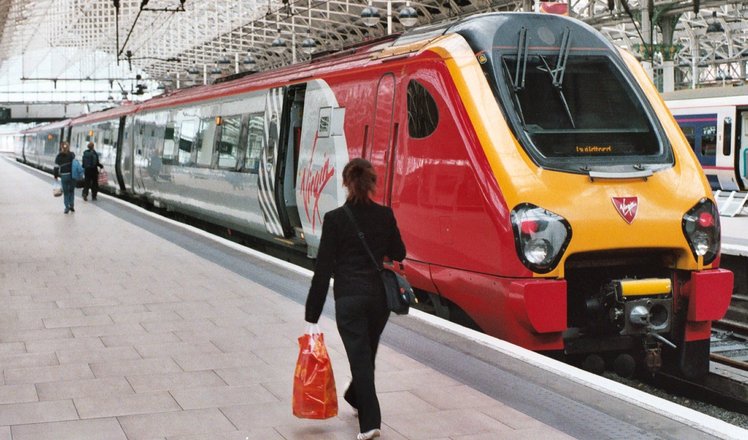 Summary: Microsoft continues its long journey towards 'Linux tax' (or Microsoft tax on Linux) as the 'standard' while trying very hard to derail Android and prevent nations from moving to Free/libre software
THE bubble of 'good' Microsoft is being burst on a daily basis because the company keeps -- and sometimes even enhances -- its hostile behaviour, having just taken away software from Android [1, 2], engaged in yet more "embrace, extend, extinguish" tactics against Android, and then started recording Android users remotely (always on), as reported by Mary Jo Foley and other Microsoft propagandists (Microsoft's special relationship with the NSA notwithstanding). Based on this new article from IAM, there is also a monopoly being shielded here, with the prospect of litigation against Google and others (for royalties or product removal). "A new study by technology consulting and litigation support firm iRunway," says IAM, "has analysed the patent landscape around speech recognition technology, finding that Microsoft and specialist company Nuance lead the way. The report highlights the growth in patent filings over the last 10 years as companies have made significant strides in the development of technology in this area." Just watch how Apple has been suing Samsung. It is still pursing high royalties through a settlement. It wants "hundreds of millions of dollars", as an Apple proponent/Android foe put it. Much of that is for software patents and it is the same strategy Microsoft has been sticking to for much longer than Apple.
Make no mistake about it.
There is no 'new' Microsoft except a Microsoft that engages in patent racketeering against Linux and Android
. There are only faceplate changes, site changes, logo changes, etc. The company is as aggressive as ever before.
"Make no mistake about it. There is no 'new' Microsoft except a Microsoft that engages in patent racketeering against Linux and Android."Several years ago we noted that Microsoft had promoted Horacio Gutierrez, who is now a Microsoft Vice President. Microsoft was emphasising a litigation route, making it abundantly clear that patent extortion against Linux was a growing strategy. Anti-Linux patent men are once again being promoted inside Microsoft as Smith becomes President. Recall all the anti-Linux rhetoric from him and mind the "astroturf in the comments," as noted by our reader iophk. Smith is an aggressor, so the way we interpret the news is, anti-Linux litigation is only further promoted (not demoted) as the strategy. Watch what Microsoft has been doing with Tuxera, putting and reinforcing patent tax as part of the 'standard' inside Linux. Here is a new press release from Tuxera and partners -- a statement which says:


iWedia, a leading provider of software solutions for TV devices to service operators and Consumer Electronics manufacturers, today announced that it has integrated its Linux-based Teatro-3.0 Set-Top Box (STB) software solution for IP-connected zappers with the AllConnect streaming technology of Helsinki-based Tuxera, the market leader in embedded file systems, network storage and streaming technologies.
Well, Tuxera is a Microsoft partner and it pays Microsoft. This is the sort of GPL-hostile future Microsoft is after. Microsoft is trying to make Linux its own cash cow. Yes, cash cow! It's an assault on the very heart of Free software. It impedes distribution rights.
Speaking of underhanded tactics such as these, the
Gates Foundation
is being used as a Trojan horse by Bill Gates, who is now an integral part of Microsoft's management and according to
this report
China's "President Xi is set to also have a private dinner with Microsoft co-founder Bill Gates before leaving Seattle for Washington."
Another report
says "President Xi will also be visiting and meeting with Microsoft founder and philanthropist Bill Gates, even before he visits Obama in Washington."
"That makes Xi look very weak," iopkh wrote to us. It's not the first time that this happens. The same kind of story was reported here
almost decade ago, back in 2007
.
"Yes," iopkh noted, "it's happened with other presidents of China. It makes them look very foolish, to keep it polite."
Our worry is that China will lift its ban (in government) on Office and Microsoft Windows, maybe after some 'sweet' (behind closed doors) deal with Gates, who is now officially back at Microsoft (in functional terms). At the moment, China is rapidly moving to GNU/Linux at many levels, not just when it comes to mobile devices but also when it comes to servers and desktops. We wrote a lot about it. China not only explored Free software, but also began moving to it
en masse
. It's the world's largest market and trend setter.
Don't believe for even a moment that Microsoft has changed for the better. It's just more discreet about its constant attacks on Free software.
⬆