Microsoft installs real-time NSA surveillance on every PC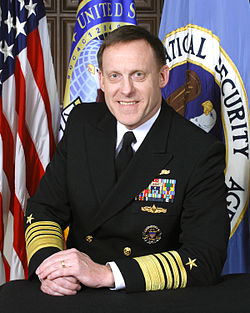 "I don't want a back door. I want a front door." -- Director of the National Security Agency (NSA), April 2015
Summary: Microsoft is hijacking and compromising every PC that has Windows on it; even Microsoft boosters are starting to publicly complain
Once upon a time Microsoft pretended that its horrible malware/spyware was a 'free' limited offer. Nowadays, based on the latest moves from Microsoft, staying away from it is the limited offer. It is being imposed on all users because adoption has been abysmal and Microsoft needs to create the illusion that people still like Windows and want the latest version. Time to move to GNU/Linux?
"Time to move to GNU/Linux?"According to Robert Pogson's catch, IDG's Microsoft boosters are now among those who complain about what Microsoft is doing. They explain how Vista 10 tries to infect PCs and spread itself (yes, like a virus). Here is the summary from Slashdot:


As you may recall, Microsoft has delivered KB3035583 as a 'recommended update' to users of Windows 7 and 8.1. What this update does is install GWX ("Get Windows 10"), a program which diagnoses the system to see if it is eligible for a free upgrade to Windows 10, and if so, asks the user if they would like to upgrade (though recently, the option to decline has been removed). Some users have gotten around this by editing Windows Registry values for "AllowOSUpgrade", "DisableOSUpgrade", "DisableGWX", and "ReservationsAllowed" in order to disable the prompt altogether. This advice was endorsed by Microsoft on their support forums.

According to a report by Woody Leonhard at InfoWorld, the newest version of the KB3035583 update includes a background process which scans the system's Windows Registry twice a day to see if the values for the four aforementioned registry inputs were manually edited to disable the upgrade prompt. If they were, the process will alter the values, silently re-download the Windows 10 installation files (about 6 GB in total), and prompt the user to upgrade.
Well, "more windows 10 horror stories [appear] on slashdot," cubexyz wrote at the
#techrights
IRC channel last night, "the end is near".
We've heard there is something inside the EULA that would discourage if not effectively prevent the victims from organising a class action lawsuit against Microsoft with its sheer aggression (Microsoft is only getting
more
aggressive, not less). If a small company was doing the same sorts of things its employees would risk arrests, but
Microsoft is well-connected with the US government
(and
secretive units thereof
), so it will get away with almost anything.
The noteworthy thing about the above (latest developments) is that even fans of Microsoft are starting to panic a little. They can get upset by Microsoft's attempts to impose on everyone what Microsoft is after and some of their reactions are something along the line of, "Microsoft, what the Hell are you doing? I like you, but this is going too far!"
"The noteworthy thing about the above (latest developments) is that even fans of Microsoft are starting to panic a little."Microsoft is, in many ways, worse than ever before. The media, nonetheless, would try to tell us that "Microsoft loves Linux" and one site is openwashing a spyware company with articles such as "Microsoft Continues To Make Everything Open Source" (published last night). This article's headline is a lie because every core product across the entire range of them is proprietary; there is openwashing using selective little "open" marketing of some particular components that depend on the core products (a trap). Office, Windows, SQL Server, etc. are all proprietary, so who was the writer kidding (or trying to kid)? "Bigger companies," the writer claimed, "fully understand the benefits that come from making their software products open source." Well, when it's openwashing, then the purpose is marketing. They don't 'get' Open Source, let alone Free software. They demonstrably hate and attack software freedom. They're preying on people. They're spying on them. ⬆