Extreme action without permission: Microsoft's only excuse for this goes along the lines of, "it's not rape if she enjoyed it"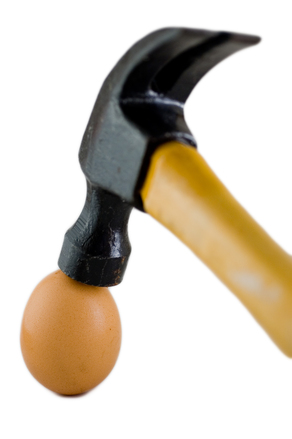 Summary: In an effort to commandeer the world's entire PC population Microsoft is simply hijacking PCs that (still) run Windows and forces Vista 10 onto them, installing keyloggers, ads, and sometimes breaking these PCs in the process


A lot of stuff is happening at the Microsoft camp right now, e.g. major new departures, patent shakedowns causing blowback, openwashing (more on that later), moles (also to be covered separately), and forced Vista 10 'upgrades'. We weren't able to cover this until the weekend because it was a very historic/critical week at the EPO.
Several days ago the article
"Microsoft upgraded users to Windows 10 without their OK"
was published at
IDG
. It was one of many before it and we are going to assume readers already know the story (it also appeared in
British media
). The article by Woody Leonhard is noteworthy because it once again demonstrates that even Microsoft proponents -- people who write entire books for/about Microsoft -- are upset. To put it succinctly: "More worrying, however, is the fact that today's statement fails to engage with the hundreds of users who claim that their update has started automatically and is a problem."
"As we showed 9 years ago, Novell was removing pages that disparage Windows or Microsoft from its Web site (right after it had signed the patent deal)."Well, how long before class action?

"Canonical and Red Hat sure are quiet about this opportunity," iophk told us about such GNU/Linux firms that are suspiciously saying nothing regarding Vista 10, even though or especially when it's abusing people. Are they competing for Microsoft's "love" now, in the same way Novell did a decade (or less) ago? As we showed 9 years ago, Novell was removing pages that disparage Windows or Microsoft from its Web site (right after it had signed the patent deal).

One article worth highlighting comes from The Register and the title of the article is "How Microsoft copied malware techniques to make Get Windows 10 the world's PC pest" (well, technically, in many ways, it is malware, as this GNU page explains).


Microsoft uses techniques similar to aggressive malware to promote its "Get Windows 10" offer.

As many readers have discovered, the persistent and constantly changing methods Microsoft uses to continually reintroduce its "Get Windows 10" tool, or GWX, onto computers means it's extremely difficult to avoid.

Windows users who decline to use it find it is repeatedly reintroduced. The language of the counter-malware industry is more appropriate than the language of enterprise IT for GWX.
Going further back, touching a topic that we didn't cover throughly enough, there is also
the issue with ads being pushed as part of Windows Update
, which is no longer just a security or stability mechanism. People are rapidly losing control of the computers they are buying. Microsoft takes control of more and more components, including
the boot sequence
.
How much more are Windows users willing to tolerate before they put an end to it
? The aforementioned issue of forced 'upgrades' is not entirely new, it just gets more severe over time and we have been hearing reports about this latest escalation for quite a while (about two weeks now). See this
article
about Microsoft sabotage:
My PC Upgraded To Windows 10 Without Asking, Then Immediately Broke



[...]

It was not seamless. Disaster struck almost immediately, as I logged into my account and was promptly told I couldn't access any of my files. I'd only spent a few minutes with Windows 10, and already I'd been lied to.

"You've been signed in with a temporary profile," read an error message.

What? I rebooted the computer, thinking it was an errant glitch. No dice. I logged out of my account, thinking it was a simple hiccup. Again, no dice.

For all I knew, Windows 10 had deleted everything on my hard drive.
What kind of person is going to tolerate this? Does it take Stockholm syndrome to continue using Windows?
"People are rapidly losing control of the computers they are buying."It is quite revealing that Microsoft is having a crisis, so it reduced the price of Windows and now shoves ads into it, shoves the whole lot into people's PCs (because Microsoft insists that it knows what's better for everyone), and not many people even bother buying a new PC, as it typically comes with Vista 10 on it (they don't want malware). As this report put it the other day: "Very few if any ever thought Windows 10 would truly reinvigorate the PC industry, and they were right - IDC has pulled down forecasts on traditional device sales for 2016." The headline says, "Hey Windows 10, weren't you supposed to help PC sales?" Well, only if one was to believe IDC, which has a long tradition of lying for Microsoft whilst on Microsoft's payroll.

Suffice to say, Microsoft sends out its boosters, whom it pays, to do the damage control. The Microsoft Ad Bot (Ed Bott) spreads new FUD against Vista 7 in order to help Microsoft spread Vista 10 and in order to help defend the aggressive, malware-like strategies.


"What kind of person is going to tolerate this? Does it take Stockholm syndrome to continue using Windows?"People who are fed up with above-the-law thugs tinkering with their PCs without their consent (the Federal Government sure isn't doing anything to prevent Microsoft from doing this) should explore how to install GNU/Linux on their PCs and do this as soon as possible, before Microsoft simply hijacks their PCs and does whatever suits Microsoft best. ⬆