Not your grandfather's patent system and not your grandfather's IBM...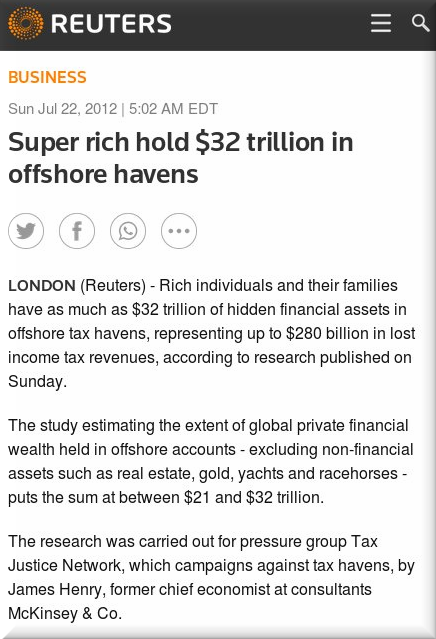 Creating virtual wealth. Remember Bill Gates ranting about the patent system when he was younger and Microsoft was a lot smaller. Now he makes billions out of various patents, including Monsanto's, and he pays virtually no tax.
Summary: Persistent lobbying and a surrender of fast-growing companies to the system which was deformed so as to offer protectionism to the super-rich take their toll and distort the very essence that motivated patent systems in the first place
ACCORDING TO this dubious new chart from IAM, it's not IBM but Google that supposedly leads based on some patent criteria. This is not a cause for celebration but a cause for alarm as over half a decade ago Google was somewhat of a patents antagonist and I spoke to relatively high-level managers at Google about it. Basically, Google erroneously made the choice to waste time and effort on patenting rather than fight an unjust system that had increasingly ganged up against Google.
In some sense, Google has become greedy and sort of defected. It is now
actively
pursuing patents on software (including
patents on driving
-- something for which I developed an Android app with help from someone who worked at Google) and no wonder Google does nothing against software patents anymore. That would be hypocritical.
Now, the usual defense (not just from Google) might be that Google never attacks using patents
unless attacked first
, but then again, that's just what happens in companies when they're on the way up (ascent). As things begin to turn sour/bitter, as is already the case at IBM,
the non-technical managers are turning aggressive and even attacking with any software patents at their disposal
. They see patent aggression as a sort of 'insurance policy' or a Plan B. Microsoft, as
we noted in our previous post
, only began doing this a decade ago (to present), around the same time of Windows Vista and the Novell deal.
"If Google starts to nosedive (no company lasts forever, not even with government subsidies) sooner than the expiry (lifetime) of these patents, then there's potential of selling/auctioning patents to patent trolls or attacking directly, as infamously IBM does."Manny Schecter, who is in charge of patents at IBM, does not hide the company's real intentions, lobbying for software patents, and even the lobbyists (people like David Kappos, who came from IBM). He's quite reckless from a marketing point of view. "We should neither deny that the patent system promotes innovation overall and that abuse of it should be properly curbed," he wrote the other day at Twitter. What about the patent abuse by IBM (Schecter's department), which uses software patents against small companies? What does that tell us about OIN?

The FFII's President responded to Schecter with ""promotes innovation" should be replaced by "promotes litigation". Innovation cannot exist without any quantification." As I put it across to both, the patent system was created to incentivise dissemination (publication), not to provide a litigation sledgehammer for billionaires to whack inventors.

Sadly, Google is now part of this whole 'patent cartel', as one might be tempted to call it. Google is not aggressive (at least not yet), but time will tell what happens with these patents. If Google starts to nosedive (no company lasts forever, not even with government subsidies) sooner than the expiry (lifetime) of these patents, then there's potential of selling/auctioning patents to patent trolls or attacking directly, as infamously IBM does. ⬆