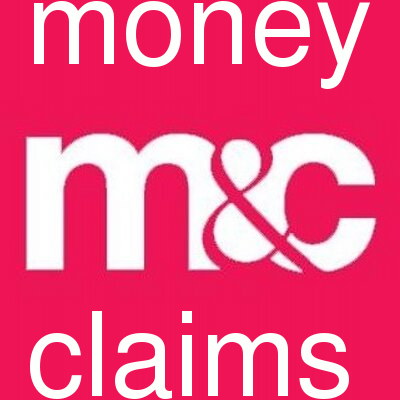 Summary: In spite of the gradual death of software patents, those who profit from them maintain the illusion that everything is alright, IBM hoard them and attacks with them, law firms mislead small and vulnerable businesses to entice them into these worthless 'assets'
A
LOT of time has passed since we last covered the
USPTO
, but it doesn't mean that it's all good news. The other day, for example, we warned that a terrible person, Randall Rader,
wants to become the Director of the USPTO
(still a self-serving hopeful, in spite of the widely-covered scandals) and software patents, which have been stubbornly pushed forward by Mr. Rader, are now dying, more so -- or a lot faster -- since he got the boot (or resigned in disgrace from
CAFC
).
What's Up is Down?
On a couple of occasions in recent days the article
"Software Patents Get Struck Down After Alice"
got bumped up. To quote
one copy of this new article
:
Many software-oriented patents are being struck down as a result of Alice and Section 101. Some people say this leaves legal departments with more budgets to sue competitors more than they have in the past.
This is bizarre 'logic' and facts do not support it. First of all, the demise of software patents has led to
far
fewer lawsuits, as has been
repeatedly
proven by several different data sources (we covered these). Secondly, if your
existing
patents (never mind new ones that are harder to be granted) are
less
potent, what is the point or motivation for suing?
One large firm that
continues to be aggressive with software patents is IBM
. It not only applies for
a lot
of patents but it also attacks with them (by "attack" we mean suing small rivals that can barely defend themselves, unlike the patent microcosm which describes invalidation of bogus patents as an "attack" -- inverting the narrative).
"Cloudwashing"
As we noted here a month ago,
IBM is now cloudwashing all sorts of dubious patents
(trying to pass them off as novel using buzzwords like "cloud" -- a word which in itself does not make them eligible). IBM is basically a thug company; it's a company that collects these (hoarding) for the purpose of litigation and shakedown
in bulk
(Microsoft does the same thing and targets vulnerable companies like
TomTom
amid deep financial issues). IAM, which fancies litigation and bullying (proudly so), called it
"Big Blue's new groove"
in its latest issue, but we just call it anything
but
"groove" or groovy. It's despicable and it makes IBM look fiendish.
Citing the
Gartner Group
(a dubious firm), the following
new article
mentions patent trolls but calls them "NPEs", just as it cloudwashes software patents. Have a look:
Cloud Computing: Software Patent Claims and the Risks to Service Availability



[...]

As the public cloud services market continues to mature and grow – up from $178bn in 2015 to $209bn in 2016 according to research company Gartner[1] – the concentration of computing resources into cloud data centres is increasingly attracting the attention of NPEs as a target for patent litigation. At a time when data security and privacy risks are front of mind for cloud service providers (CSPs) and their users, the intellectual property (IP) risks to cloud service availability posed by NPE patent claims are rising up the business agenda.

NPEs (Non-Practising Entities) are businesses that assert patents through litigation to achieve revenues from alleged infringers without practising or commercialising the technology covered by the patents they hold. NPEs are uniquely well placed to monetise their patents at each stage of the litigation cycle. They have access to capital and all necessary forensic and legal resources; and an NPE doesn't practise its patents so is immune to a counterclaim that a defendant might otherwise be able to bring against a competitor, or a cross-licence that the defendant could otherwise offer.
The term "cloud" is meaningless rubbish that alludes to particular server arrangements. It's not a growing market; not
necessarily
; it's just an exercise in rebranding and liars for hire (Gartner) exploit this kind of nonsense to make their false predictions a self-fulfilling prophecy (by merely redefining what "cloud" means as they go along). The second part alludes to "cross-licence"; this is what IBM is trying to accomplish, with a money flow going into IBM's coffers without them lifting a finger. One might therefore start to describe IBM as somewhat of a large patent troll, akin in fact to Microsoft's (more on that in a separate post, scheduled for later today).
Insulting the Intelligence of SMEs
It is troubling to see that IBM's patent aggression is making a comeback (it's not entirely new) and it's saddening to see that using all sorts of buzzwords attorneys and their clients are hoping to receive new software patents. Marks & Clerk,
a proponent of software patents
(obviously, as they profit from it!), recently said that the
EPO
now makes it easier to get software patents (than at the USPTO). The other day the firm
advised small companies to pursue patents
and it alluded even to software patents. To quote the relevant part (with our remarks in square brackets]: "An invention doesn't even need to be a product to be considered patentable [in other words, a troll too can pursue patents]. Many people think that software is unpatentable. That is incorrect [depends where]. If software achieves a technical effect and is new and inventive, it is patentable. The most famous example of a software patent is the patent that covers Google's "Page Rank" algorithm (i.e. the algorithm which powers Google's search engine and which transformed the company into a tech unicorn) [but that's an old patent predating
Alice
]. You or your business might have developed exciting software which does something that no one else has thought of. A patent might be just what's needed to convince investors that your concept is the "next big thing" or alternatively provide you with an asset that can be sold or licenced for additional revenue [or waste of money, paid to lawyers at Marks & Clerk who cannot even win a case over software patents]."
That's putting aside the fact that a small (
practicing
) firm's chances of successfully suing a giant like IBM are slim, unless getting sued by IBM (in retaliation) is something it thinks it can afford.
⬆