Like putting Kongstad in charge of cages with chinchillas (for systematic slaughtering in the name of rich people's 'fashion')...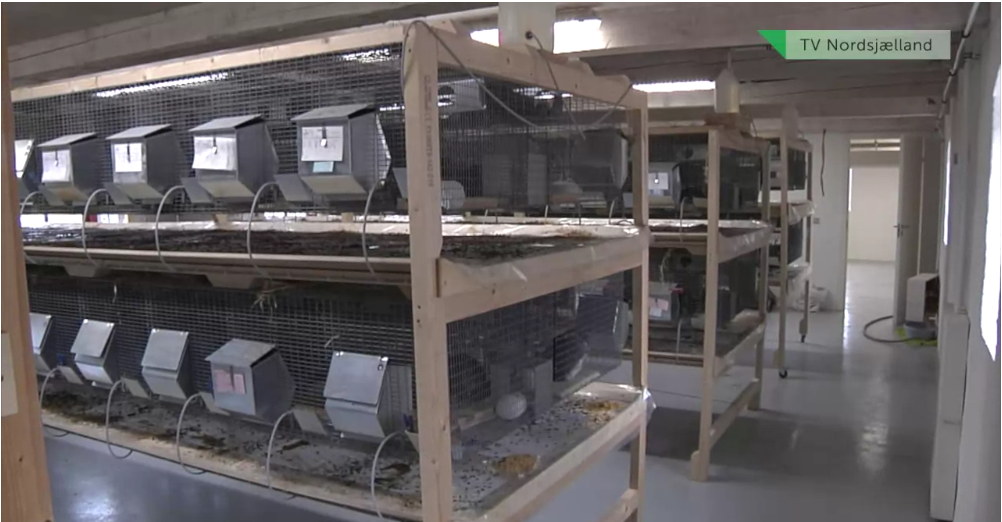 See "Controversial Chinchilla Farming by the Kongstad Family" for more such photos
Summary: Growing media scrutiny follows a growing number of complaints against Benoît Battistelli, who has constructed his own authoritarian kingdom at the very heart of civilised Bavaria and refuses to leave in spite of the endless scandals, his age (which disqualifies him), and many other factors that would land anyone else in court, if it wasn't for the diplomatic immunity
THE German media keeps silent about its own back yard, but British media is another matter altogether.
The
EPO
's much-disputed 'king' was scrutinised by the Switzerland-based (but English-speaking)
IP Watch
last night (i.e. yesterday) and today Kieren McCarthy published
a detailed list of the latest complaints against Battistelli
, namely:
Another wave of letters condemning the controversial president of the European Patent Office, Benoit Battistelli, has been sent ahead of a meeting of the organization's Administrative Council this week in Munich.

The council is due to discuss posting a vacancy notice for the presidency, with Battistelli's term due to end in July 2018 – a step that would lead to the controversial Frenchman being turned into a lame duck president as soon as this July.

Among the letters are:

One from an unofficial group of EPO staff (EPO Flier) who called on the Administrative Council – for a fourth time – to take action against Battistelli.



One from the Federation of International Civil Servants Associations (FISCA) to Mr Battistelli lodging a "formal complaint against what has evidently become systematic mistreatment of staff representatives."



One from the staff association of CERN to the EPO's staff union, SUEPO, offering its support in its "battle to maintain the possibility to perform your union duties in accordance with the prevailing conditions in all international organisations."



One from the staff representative of the European Central Bank in Frankfurt to German Chancellor Angela Merkel outlining Battistelli's behavior and asking her to pressure the German representative to EPO to stop supporting the president.



Another from EPO Flier to the Dutch government – which is reviewing the EPO's behavior – outlining its concerns and suggesting questions that should be asked.
We've found the comments interesting. One
query
suggests that a lot of people are
still
unaware of the many scandals. To quote:


For those unfamiliar with the controversy surrounding him, might it not be a good idea to actually detail why these complaints are happening?

What activities has he been undertaking?

What are the unpopular reforms he's imposing?
Responses soon came, one of which said:
Google is your friend, but if you have not been following this saga you better make yourself a cup of your favourite warm beverage first because it's a (far too) loooong collection of events.

The short version is that this man should not have been in charge of anything more involved than a hamster cage (without the hamster, because that would have been animal cruelty), and certainly not of a full organisation. It demonstrates that letting unprincipled, incapable people reign in a place without good checks and balances is not a particularly good idea.
The "hamster cage" analogy seems apt, especially in light of what Battistelli's protector is doing for profit.
The next comment says this:
"[..] Admin Council chair Jesper Kongstad who is attempting to protect Battistelli .."

I believe that, given the toxicity of this whole affair, anyone putting their support behind Battistelli must be aware that they could very well be caught in the downdraft when the hammer finally falls.

Because the hammer is on its way, now.
This alludes to Kongstad's complicity, which
we wrote about last week
and
again this morning
(we had
also accused him of protecting Battistelli back in 2014
, well before EPO scandals were widely known to the public).
⬆