Only China still makes it easy to receive and assert (in a court) software patents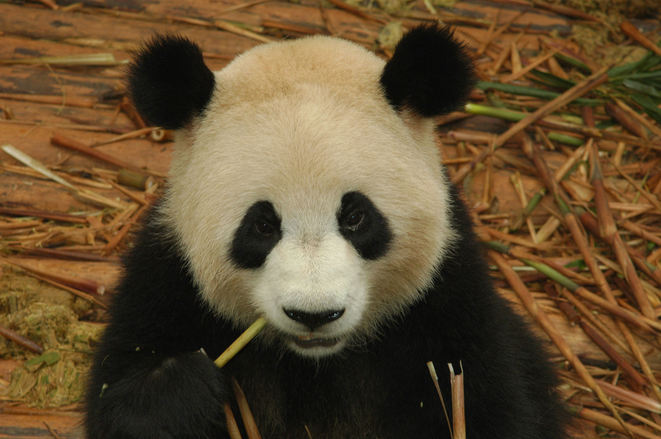 Summary: A roundup of developments regarding software patents around the world, ranging from legal actions in the US to misleading coverage from sites connected to the patent 'industry' and objections from the Electronic Frontier Foundation (EFF)
THERE is no lack of ridiculous patents at the USPTO, as we have just demonstrated with a new example. Regarding the EFF's "Stupid Patent of the month" which we wrote about before (last week), Joe Mullin wrote:
Paying for a ride to get around town isn't new. The first gas-powered taxicabs date to the beginning of the 20th century, and the horse-drawn "hackney coaches" of London date to the 17th century. In the vehicle-for-hire business, it's all about efficiency and execution, not "invention."

That long history notwithstanding, the US Patent and Trademark Office has granted patents that claim monopoly rights to, essentially, calling up a taxi—on a computer.
As we stated last week, that is a software patent, just like the patents that
Oracle and Microsoft have just been sued over
. As
The Register
reported just four days ago:
The University of Tennessee Research Foundation (UTRF) and Saint Matthew Research (SMR) on Tuesday filed lawsuits against Microsoft and Oracle alleging the infringement of database patents.

The UTRF exists to commercialize intellectual property arising from research at the University of Tennessee; SMR is a California-based limited liability company with an exclusive license to the patents at issue.
The matter of fact is, none of this would happen if the USPTO hadn't granted so many software patents. Thankfully, however, the courts are doing their job and eliminating such patents one by one. Legal firms are now
cataloging opportunities for skirting the law
(
"7 Post-Alice patent cases that survived 101 rejections – Clearing some cloud of doubts on software patent eligibility"
) and patent maximalists in the form of 'news' site
ask
,
"SCOTUS To Solve The Post-Alice Puzzle?"
It's not a puzzle, it's a determination, and
SCOTUS
isn't revisiting it any time soon (maybe never). That's just wishful thinking or lobbying by the patent microcosm. They try to pressure the Justices to undo
Alice
.
There is no lack of examples of lobbying, even from the past week alone. 4 days ago
one 'news' site of patent maximalists wrote supposed 'advice' for those seeking a patent
. Here is a portion:
For startups in the early stages of development, securing a patent can be an easy thing to put off or forgo altogether. In the legal technology community, however, getting proprietary technology patented is perhaps not such a bad idea, especially where software development is concerned.
No, it's horrible advice. To pursue software patents right now would be a waste or time and money. Moreover, for startups (as stated above) it would barely help; they would be outnumbered by patents of very large firms (like IBM) and defenseless in the face of patent trolls.
Over at
Patently-O
a few days ago there was
this article about Section 101
which said this:


In Blue Spike v. Google, the patentee has asked the Supreme Court to further elucidate its test for eligibility under Mayo, Alice, and Myriad with the following three questions presented.

May patentable subject matter under ۤ 101 properly be assessed by over-generalizing patent claims to a "gist"? May a district court properly assess patentability under ۤ 101 prior to authoritatively construing the patent's claims? May a district court adjudicating a motion for judgment on the pleadings on ۤ 101 patentability grounds properly consider questions of patent enablement under 35 U.S.C. ۤ 112?

We have an interesting case here where the district court expressly stated its approach to Mayo/Alice Step 1 is to distill the claimed invention to its "gist" and ask whether that gist is an abstract idea.

In its lawsuit against Google, Blue Spike asserted five related patents: U.S. Patent Nos. 7,346,472 (the "'472 Patent"), 7,660, 700 (the "'700 Patent"), 7,949,494 (the "'494 Patent"), 8,214,175 (the "'175 Patent"), and 8,712,728 (the "'728 Patent"). Looking at asserted claim 1 of the '472 patent as an example: the claim requires comparing a query signal with a reference signal. The process involves creating an "abstract" (essentially a hash or digital fingerprint) of each signal that uses "perceptual qualities" of each signal, and then comparing those abstracts.
We
wrote about this case before
. The EFF
called the firm
a "patent litigation factory" and there is no way to respond to it other than challenge the patents one by one. That's where
Alice
comes in and becomes rather handy.
Speaking of the EFF, it wants the patent microcosm to leave Michelle Lee alone (
she is defended by patent reformers
) and
told in an announcement
that "Congress Should Leave Alice Alone". The EFF's Vera Ranieri wrote:
Since Alice, lower courts have routinely invalidated some of the worst abstract and vague patents. We've highlighted many of these abstract patents in our Stupid Patent of the Month series. There was also the patent on a "picture menu" that was used to sue over 70 companies. And the patent on using labels to store information in a data structure that, on being invalidated as abstract, ended an astonishing 168 cases.

Recently, we've heard that certain patent owners are lobbying Congress to modify 35 U.S.C. ۤ 101 and legislatively overrule Alice. Many of these advocates like to claim that the software industry and innovation have been seriously harmed by Alice. But what has really happened?

Currently, five of the top 10 companies by market capitalization are information technology focused, a significant shift from ten years ago when only Microsoft made the cut. Tesla, who famously announced they were abandoning patents, is now the highest valued U.S. car maker. The 2017 Silicon Valley Report from Joint Venture Silicon Valley noted "seven straight years of economic expansion" in the Bay Area, a region known for its innovation.

Smaller innovators are also going strong. The Kauffman Index of Startup Activity shows a sharp increase in activity between 2014, the year Alice was decided, and 2016. Employment in the innovation and information products field in Silicon Valley grew by 5.2% between 2015 and 2016, more than any other category, and venture capital investment remains strong. Thus if Alice were in fact "decimating" the industry as one judge on the Federal Circuit predicted, there is little evidence of it. To be clear, this isn't to say that Alice is the only reason the industry is thriving, but it is a reminder that software patents and the software industry are not the same thing.
Later on in Twitter
they added
: "Abstract patents harm innovation. Congress should not undo court case limiting them" (nice to see the EFF adding its weight to this).
An immature response from the patent microcosm, as usual, was attacking the EFF rather than its message. One of them
wrote
about the "EFF's mission" that it is "proudly serving our corporate masters to make it easier to steal other people's IP..."
As
Benjamin Henrion told him
, "the patent industry wants to abolish 101 and patent everything..."
Yes, it's the patent 'industry' which wants to "steal" everything from developers like us. When we try to gain back control they say that we "steal". Steal what? The right to write our own code, in our own way, in our programming language of choice?
Thankfully, in addition to this
new case mentioned earlier
, there is the
Nintendo case that we wrote about last week
. As expected, the patent microcosm tried hard to ignore it (almost no site mentioned the outcome) and Watchtroll did not just attack the judge, for a change. Watchtroll has in fact neglected to mention the case, instead allowing John M. Rogitz from Rogitz & Associates
to do a little piece
. Here is what he wrote about it:
In fact, when discussing those cases the Federal Circuit went so far as to note that Claim 1 "does not even require a computer" and "the invention can be practiced verbally or with a telephone." Even where RecogniCorp's Claim 36 recited use of a computer, "it does exactly what we have warned it may not: tell a user to take an abstract idea and apply it with a computer."
This would have been all over the blogs of patent maximalists if the outcome was in their favour. But as usual they're cherry-picking. So much for integrity and honesty.
Managing IP
, which obviously said nothing about the above case, has instead mentioned another case from the same court, namely
Helsinn
. Michael Loney
wrote
that "the Federal Circuit has ruled the America Invents Act did not change the meaning of "on sale" and the bar applies if the existence of the sale is public, even if the details of the invention are not publicly disclosed..."
Where were
IP Kat
, IAM,
Patently-O
and so on? It has been 9 days since the judgment (nearly ten days in fact) and nothing is being mentioned about it. Dennis Crouch certainly found time to
entertain extremists and corporate lobbyists with USTR's 'Special' 301 'Report'
(meddling in other nations' affairs). Why nothing about RecogniCorp and Nintendo?
IAM and
Managing IP
have instead resorted to all sorts of
sponsored nonsense from China
(China's Supreme People's Court rules in patent infringement retrial) and
from India
, where LexOrbis tells the Indian Patent Office examiners how to do their job (it
keeps lobbying a lot for software patents recently
, without even understanding how they work). The audacity of them, joining IAM's endless lobbying for
software patents in India
. Here are some recent examples of IAM doing this so far this year:
The very latest from IAM about India is
"Indian smartphone upstart says its patent prowess will put it way ahead of domestic rivals"
, i.e. more patent maximalism in India.
When will they even give a mere impression of balance?
Managing IP
has
another strategy for patent maximalism in China
, stating that "China is often criticised for failing to adequately protect intellectual property rights and it's said that systemic issues plague its IP regime, leaving foreign IP owners at the mercy of an unpredictable system." It did
another article about China a few days ago
.
Remember that China has already been pressured to grant software patents and a month ago, on April first (interesting choice of date), it further reinforced or reiterated support for software patents.
⬆