Serving scientists, not law firms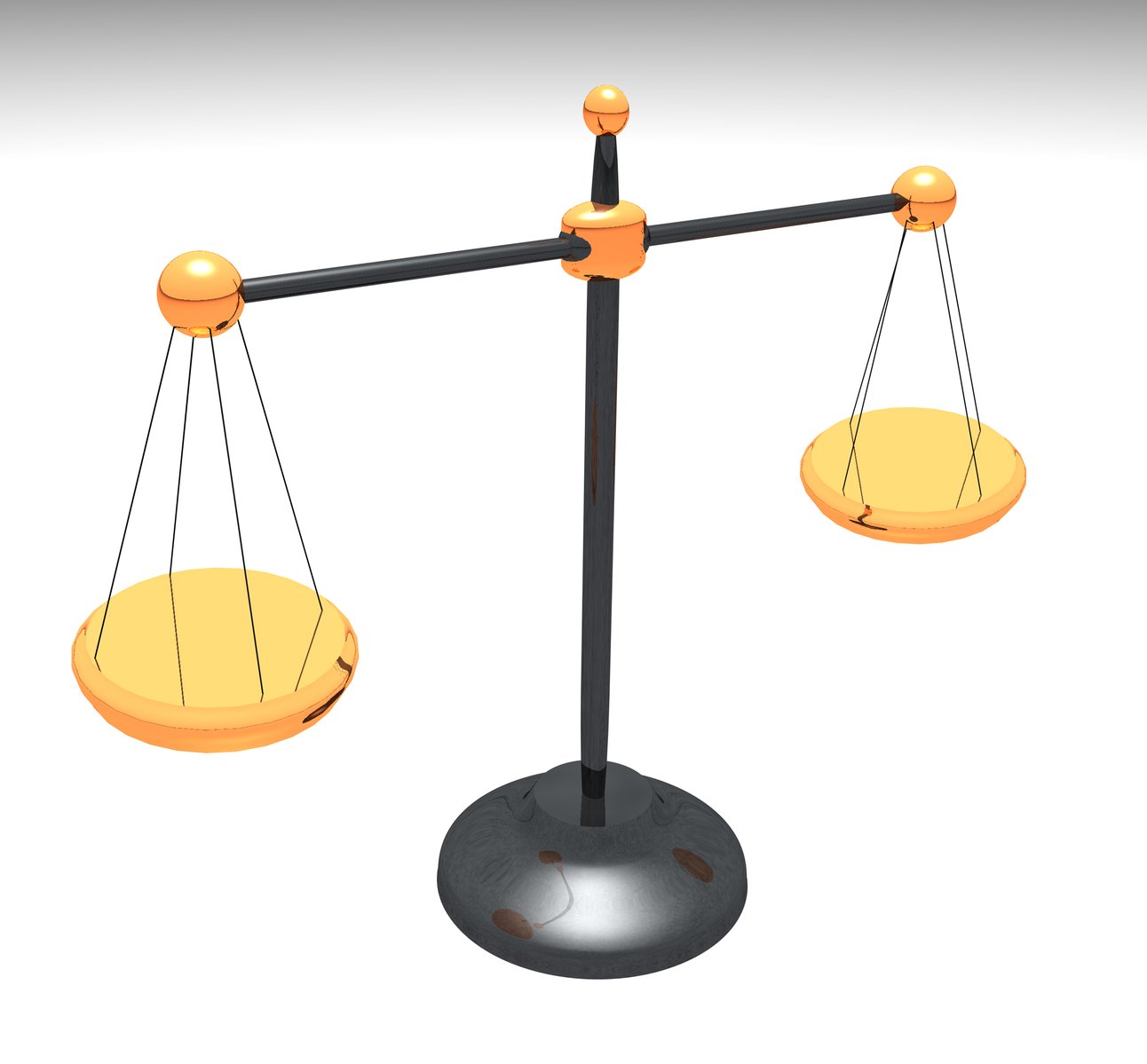 Summary: The Supreme Court ruling in Oil States v Greene's Energy (putting aside SAS Institute v Iancu for now) received praises from those who care about science and technology rather than patenting and litigation
THE Supreme Court's (SCOTUS) decisions that will impact USPTO policy (guidelines) were covered here twice before [1, 2]. We focused on Oil States because it was the far more important decision (among a pair). We have meanwhile uploaded a local copy of the Oil States decision [PDF] (33 pages). We want to ensure it remains accessible to us in the rare event of SCOTUS downtime. The decision is not very long. Far more has been written about it and there's not so much actually in it. To a lesser degree, SAS Institute v Iancu got some coverage; a lot of patent-centric news sites were preoccupied/obsessed with these decisions (we focused on UPC and EPO scandals instead).
"The decision is not very long."The outcome of Oil States was not surprising. Not even the dissent from Justice Gorsuch. All this was more or less expected and matched our predictions. PTAB is good (adds value to the United States), it is reasonable in line with constitutionality, and it is here to stay. Oil States made our week.

In fact, thanks to PTAB, as noted by TechDirt about a week ago, a patent troll and legal bully lost its patent. It is a thug in more than one way (blackmail as well as SLAPP) and here's what happened to it:


Remember GEMSA (Global Equty Management (SA) Pty. Ltd.)? That's the Australian patent troll who "won" a Stupid Patent of the Month award from EFF for its silly patent (US Patent 6,690,400 on "virtual cabinets representing a discrete operating system." GEMSA sued a bunch of companies, including Airbnb and Zillow for supposedly violating the patent. Oh, and then it sued EFF in Australia, getting an order from the court demanding that EFF take down its article and barring EFF from ever publishing anything about any GEMSA patents.

That kinda thing is not going to fly in the US, and so EFF went to court in the US, seeking declaratory judgment that such an Australian court order was totally unenforceable in the US under the SPEECH Act. Late last year, the court gave a thorough and complete victory to EFF, making it clear that GEMSA could not, in any way, hope to enforce its Australian order in the US, as it clearly would violate EFF's First Amendment rights.

[...]

The PTAB laughed off GEMSA's argument that the original owner of the patent, Flash Vos, somehow "moved the computer industry a quantum leap forward in the late 90's" by pointing out that GEMSA "has put forth no evidence that Flash Vos or GEMSA actually had any commercial success." Ouch.

I'm curious if GEMSA will now seek to sue the US Patent Office in Australia as well...
Notice the headline from
TechDirt
, which calls it "Bullshit Patent". It is a
software
patent. It's gone now. Thanks to PTAB. We first wrote about it
6 days ago
. Over the years we have received threats and SLAPP attempts from various patent bullies. We received one less than one week ago. It's becoming quite routine. It ought to stop. Well, PTAB has the power to revoke patents, which in turn disarms those kinds of actors. The EFF has relatively deep pockets; we do not.
"Over the years we have received threats and SLAPP attempts from various patent bullies. We received one less than one week ago. It's becoming quite routine. It ought to stop."About a month ago, as readers may recall, a firm that had devised a "scam" to bypass PTAB sent us a legal threat. It sent this by electronic mail as well as special delivery to our door (Federal Express). Not exactly pleasant. Is this what one gets, even as an individual, for writing about the anti-PTAB brigade?

Geeks should unite in support of PTAB and against PTAB bashers. Technology companies overwhelmingly support PTAB. Geeks' sites too care about PTAB (here's one that published "SCOTUS: Patent Reviews Are Constitutional" a few days ago).

Speaking of the EFF, here is its slightly belated response to the decision, composed by Daniel Nazer. A few days later he wrote:


In one of the most important patent decisions in years, the Supreme Court has upheld the power of the Patent Office to review and cancel issued patents. This power to take a "second look" is important because, compared to courts, administrative avenues provide a much faster and more efficient means for challenging bad patents. If the court had ruled the other way, the ruling would have struck down various patent office procedures and might even have resurrected many bad patents. Today's decision [PDF] in Oil States Energy Services, LLC v. Greene's Energy Group, LLC is a big win for those that want a more sensible patent system.

Oil States challenged the inter partes review (IPR) procedure before the Patent Trial and Appeal Board (PTAB). The PTAB is a part of the Patent Office and is staffed by administrative patent judges. Oil States argued that the IPR procedure is unconstitutional because it allows an administrative agency to decide a patent's validity, rather than a federal judge and jury.

Together with Public Knowledge, Engine Advocacy, and the R Street Institute, EFF filed an amicus brief [PDF] in the Oil States case in support of IPRs. Our brief discussed the history of patents being used as a public policy tool, and how Congress has long controlled how and when patents can be canceled. We explained how the Constitution sets limits on granting patents, and how IPR is a legitimate exercise of Congress's power to enforce those limits.
Since Public Knowledge, Engine Advocacy, and the R Street Institute participated in it alongside the EFF we should not give all the credit only to the EFF, which sometimes cross-posts at
TechDirt
. Here is what
TechDirt
wrote about this decision 4 days ago
. Mike Masnick, the sites's founder, authored it:
Supreme Court Says Of Course The Patent Office Can Admit It Made A Mistake And Dump Bad Patents



For the second time in two years, the Supreme Court has needed to weigh in and note that, of course, the US Patent Office can take another look at the crappy patents it already granted, recognize its mistake, and void the patents. A little less than two years ago, it looked at what standards could be used by the Patent Trial and Appeal Board (PTAB) using the Inter Partes Review (IPR) system created by the America Invents Act of 2010. The latest case was much more broad: challenging whether the IPR/PTAB process itself was Constitutional.

The basic idea behind the IPR process was an admission that the USPTO is historically bad at properly reviewing patents before granting them. It grants a lot of bad patents. The IPR process allows anyone to present evidence to the PTO that it made a mistake and granted a patent that should never have been granted. If the PTAB is convinced, it can invalidate the patent. Seems pretty straightforward. Except that the usual patent lovers (mainly patent trolls and big pharma) insisted that this was some sort of unconstitutional taking of property, without the review of a court. This is wrong for a whole bunch of reasons -- starting with the incorrect view of patents as traditional "property."

The Supreme Court ruled on the issue, in a case called Oil States Energy Services v. Greene's Energy Group, and basically said that of course the PTAB can invalidate patents this way. Justice Thomas wrote the majority opinion with a 7 - 2 split (Gorsuch and Roberts dissented). The key issue was whether or not invalidating patents is reserved only for the courts, and most of the Justices don't see any support for that. In short, the majority opinion says what the Patent Office gives, the Patent Office can take away...
It didn't take long for Matt J. Krupnick (Red Hat)
to write about this
at OpenSource.com (a Red Hat site). To quote the opening paragraphs:
This week's Supreme Court ruling in Oil States v. Greene's Energy was an important victory for technology companies and innovators who face threats of patent litigation from entities that abuse the patent system by seeking to extract value from innovators and companies that create jobs.

In Oil States, the Court ruled against a constitutional challenge to the administrative process at the U.S. Patent and Trademark Office (PTO) for disputing the validity of previously-granted, but questionable, patents—the type that are most used by so-called patent trolls. This process called inter partes review (IPR), has become an important tool for combating frivolous infringement assertions based on likely invalid patents in a way that is much less expensive than testing those patents in federal court.

Congress created the IPR process with the America Invents Act of 2011 (AIA) in order to clean up what Congress saw as an abundance of improperly granted patents, which are used by patent trolls to extract money from innovators. Since the process was implemented in 2012, more than 7,000 petitions have been filed, primarily to review dubious patents in the computer and high-tech field, and more than 1,300 claims have been ruled invalid.
All in all, as expected, anyone that actually practices anything other than litigation seems happy with this decision. We congratulate the court for making the right decision for the country. In our next few posts we'll show how the patent microcosm reacted. And yes, that included judge-bashing vitriol.
⬆