UIMP and Campinos still with their UPC agenda, no concrete progress on any front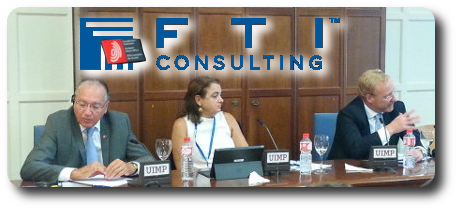 Summary: The new President of the European Patent Office is more of a "public relations" expert (saying nice words), but his policies and actions have thus far shown no divergence from Système Battistelli
TECHRIGHTS
will continue to cover
EPO scandals
which
media (large publishers in particular) keeps turning a blind eye to
. So far we have not seen any scandal when it comes to
António Campinos
; having said that, he has done nothing to undo any past/ongoing scandals, either. These scandals cannot be blamed on him, but it's his moral responsibility as President to tackle these. Otherwise, nothing is going to actually improve.
Almost exactly a week after the EPO's UPC
lobbying event
we learn about UIMP (above; the Casado connection was noted here several times before) with tweets in Spanish [
1
,
2
], attributed to Casado with hashtags like
#InnovaciónUIMP
and
#UPC
. Being a Battistelli loyalist from so-called "Team Battistelli", here's what he said: "No es cierto que la EPO esté dirigida a las grandes empresas [...] Si el recurso de inconstitucionalidad alemán no se resuelve antes de 2019, ahí ya entra el Brexit y, si me permitís la expresión, ya sí que no tenemos ni puñetera idea de lo que va a pasar con la patente unitaria..."
"Examiners know better than that; they have scientific degrees, unlike Battistelli and Campinos."So it's just the same old agenda. Meanwhile at the EPO Headquarters (Munich) Campinos keeps repeating the word "quality". Talking about it does not make it so. He has so far done absolutely nothing to correct decline in patent quality. Nothing. The opening tweet from the EPO's Twitter account: "EPO President António Campinos welcomed over 100 delegates representing 63 countries at the #IPexecutiveWeek held at the EPO Headquarters"

Followed by: "EPO President António Campinos: "Organisational design or change can help us to increase our efficiency. We have to make sure that any changes we make result in higher quality. Quality is a non-negotiable for our users and for ourselves.""

There will probably be a summary of all this later on in the EPO's Web site. We last checked a few minutes ago. The remaining tweets say: "I strongly believe the #IPexecutiveWeek is an effective forum in which to explore ways forward on contemporary topics", said EPO President António Campinos" [...] EPO President António Campinos: "We can also think about how we can all cooperate more closely to make IP rights less abstract, more transparent and relevant, as well as more efficient and user-friendly." [...] EPO President António Campinos: "Intangible assets are now the most valuable asset class for most businesses. There is a strong consensus that different IP rights need to work together and be recognised and respected throughout the global marketplace." [...] "As global economic and business links grow stronger, the importance of having a more integrated international #IP system becomes ever clearer." Nellie Simons, EUIPO's Director of Digital Transformation, at the opening of the #EUIPO- @EPOorg #IPexecutiveWeek"

To be a little pedantic here, these are forms of protectionism, not assets. They are trying to give attributes to monopolies which are man-made e.g. "property" (as in "IP"). Examiners know better than that; they have scientific degrees, unlike Battistelli and Campinos. ⬆