Don't like Battistelli Cola? Try the new flavour, Fanta.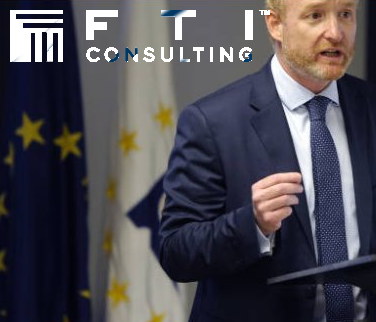 Summary: The dream of changes/turnaround at the EPO is slipping away as EPO staff, notably examiners, gradually learn that their new friend "António" isn't really doing much (if anything) to correct the policies of Battistelli; if anything, it has been somewhat of a PR stunt or a gentler face on harsh policies
A COUPLE OF WEEKS ago we noted that António Campinos continues to disregard (noncompliance with) ILO rulings. This is no laughing matter; as far as we know, he did not actually meet SUEPO and the victims of Battistelli's union-busting campaign. Yesterday he published this nice-sounding second blog post titled "Listening to the Staff" (warning: epo.org link). Listening but doing nothing? Who exactly did he listen to? Some EPO insiders wish to know.
Is he meeting the 'compliant' people/non-challenging cases? As some people have publicly pointed out, there's no effort to meet the
right
people. Its' like Battistelli producing faux 'studies' by meeting management-friendly people or the yellow union (which was happy enough to also do photo ops with Battistelli, Bergot and others).
Skipping his "coffee" joke, here's the conclusion:
Above all, it is clear to me that all those I have had the pleasure of meeting directly are passionate about their work and care deeply for the future of this unique organisation. They have a profound collective knowledge of the EPO and a willingness to see it continue to succeed. I am convinced that if we can harness this extensive understanding and couple it to the expectations of our other stakeholders, the future of the EPO will continue to be very bright indeed.
But what have you, António, actually
done
so far to improve things? "A month and still nothing," said
the headline of this insider's post
from yesterday evening (almost coinciding with António's post). To quote:
It has been a month since AT-ILO judgements were published. Märpel had the curiosity to check whether Ion Brumme is listed in the EPO phone book and there is still no mention of his name. Märpel also checked whether Patrick Corcoran is listed: he has a room in The Hague, but still no phone number.

So it seems that the judgements are still not implemented.
We've been able to corroborate. What exactly has António actually accomplished? We've seen him pushing UPC and
software patents in Europe
, that's about all. He's
still imitating China
-- hardly a thing to be envied (
one of his last actions in EUIPO was also outsourcing of EUIPO jobs to Asia
).
So what's the reason for optimism? António's younger (than Battistelli's) face? He is
not
tackling the lack of judges' independence, corruption/finance mischief, union-busting efforts, patent maximalism and so on. Nothing! Not to mention that software patents are not allowed, yet these continue to be promoted.
An article by João Pereira Cabral (Inventa International) has just been
published to say
:
Computer programs appear on Article 52(2)(c) of the European Patent Convention (EPC), of 1973 as a subject matter excluded from the meaning of invention. However, in 2005, the European Patent Organization (EPO) had already granted over thirty thousand patents related to computer programs and, currently, computer-implemented inventions are the object of approximately 35% of European patent applications.

The justification lies on the rule contained on no. 3 of the mentioned article, that foresees that computer programs, as well as all the matters predicted in the same no. 2, will not be excluded of patentability unless €«a European patent application or European patent relates to such subject-matter or activities as such€».

The determination of the limits of patentability regarding computer-implemented inventions in Europe derives, essentially, from the decisions of the Technical Boards of Appeal (TBA) of EPO and the interpretation fixed on them, of the relevant provisions.

Although TBA's decisions are not binding besides the instance in which they're issued, they are taken as a guide by the examiners and other TBA.
TBA does not have independence, as we last noted
earlier this week
. So how can it be expected to end software patents? The above author is Portuguese (from the University of Lisbon), just like António, who is also French (born in France, educated in France). What will it take for António to realise that even his own staff, as per the blog post above, is growing impatient and already realising that António is another Benoît, i.e. another Frenchman with an accent in the name?
In our next post we shall show that EPO staff is still suffering; the EPO's management is ruthless and uncaring for justice.
⬆