Coming Soon: The Innards of the Eric Lundgren Case That Microsoft is Desperate to Hide or Spin (by Defaming Lundgren)
Dr. Roy Schestowitz

2019-08-14 10:24:07 UTC
Modified: 2019-08-14 10:24:07 UTC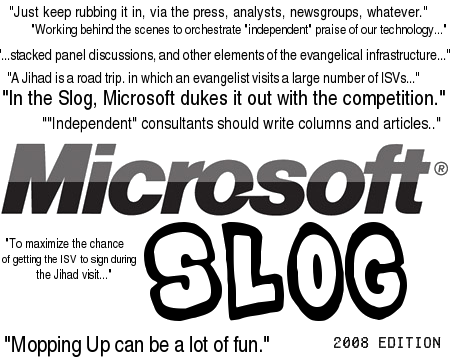 Summary: Microsoft is rather stressed about Eric Lundgren coming out of prison and telling how Microsoft put him there; right now Microsoft is mostly name-calling while seeking to control public dialogues
LAST week I was deeply disgusted to see Microsoft staff (they admitted so) defaming Eric Lundgren and overrunning a comments thread regarding his case. This was done in a post citing the parts of the series we had covered by that point, namely:
Overview
Microsoft's Declaration of War on Recyclers
There are more parts on the way. We have not yet published the legal documents (it may take time). We have not yet shown the work he was doing (Microsoft lies about it in the most insulting of ways).
We don't want to link to or quote Microsoft's comments, but it certainly seems like dedicated Microsoft staff that spent
hours
writing comments, all of which basically reducible to character assassination and distortion of facts. We actually foresaw that, knowing how damaging the case had been to Microsoft,
especially
because media picked it up and explained it. Microsoft then started threatening the media -- a subject we'll come to later (we're familiar with ways Microsoft accomplishes such censorship as we covered examples of that).
⬆