13 Years of UPC Promises
Dr. Roy Schestowitz

2019-12-02 05:22:47 UTC
Modified: 2019-12-02 08:40:33 UTC
Summary: The anatomy of UPC 'fake news' or lobbying tactics along the lines of self-fulfilling prophecies and false predictions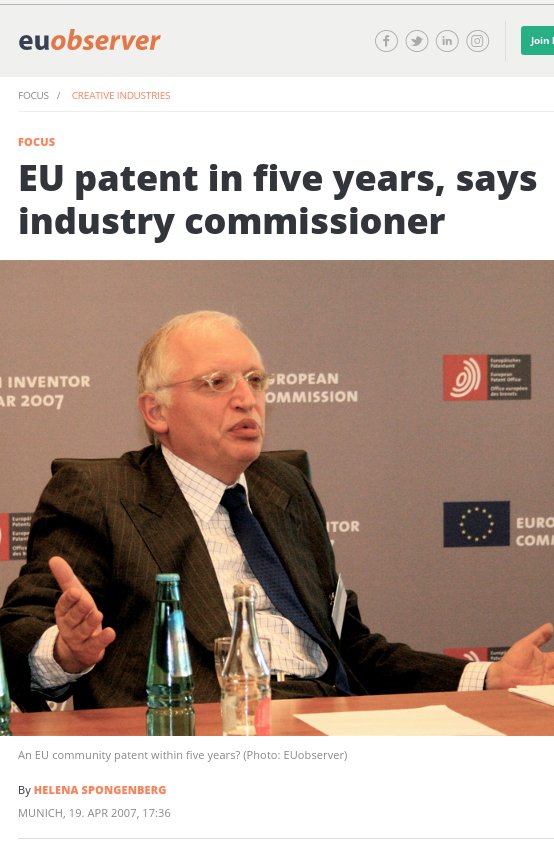 2007 (EU): coming in 2012! Pinky promise!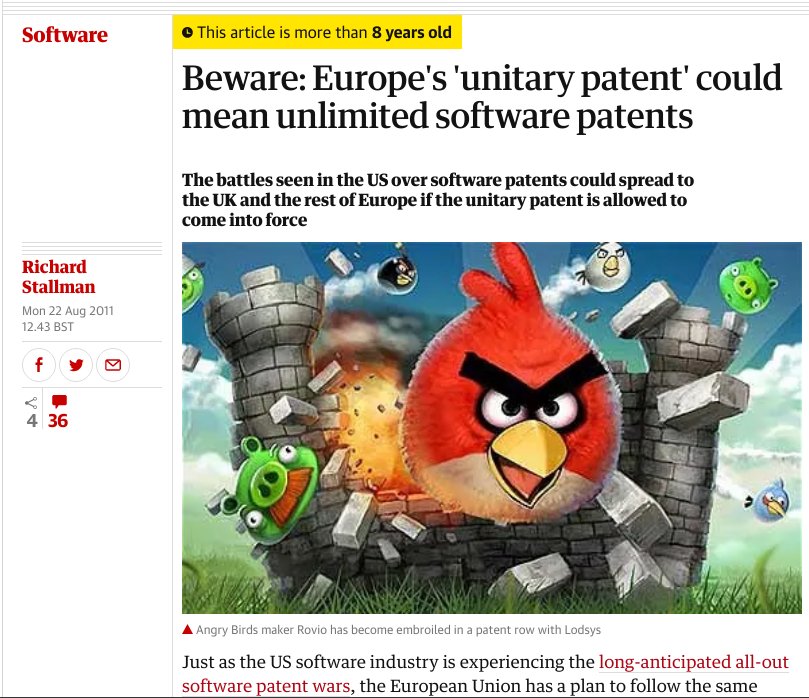 2011: Richard Stallman sounds the alarm

2011 (CIPA): it's coming, it's coming! Yes, it's true, we support software patents (and UPC)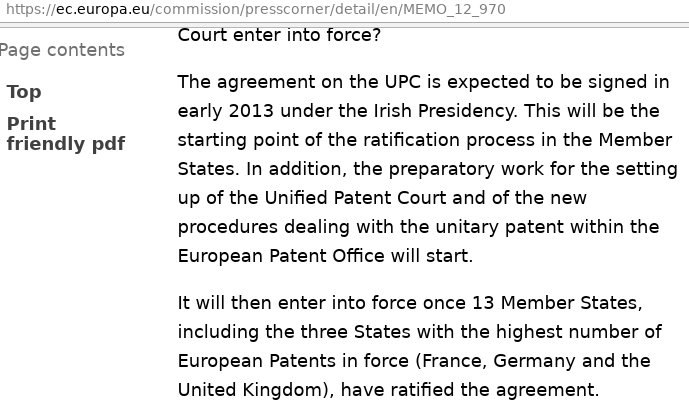 2012 (EU Commission): coming soon! Real soon!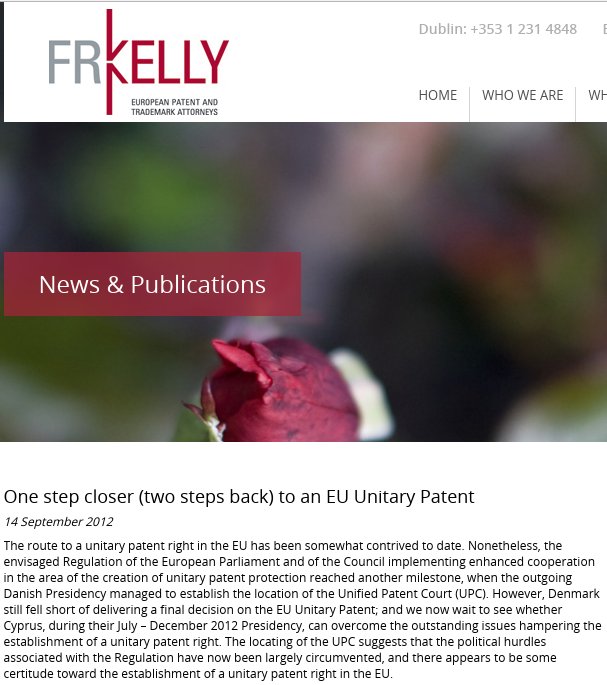 2012 (law firm) slight delay. Don't panic. Coming soon.


2014 (Bristows): coming soon (next year)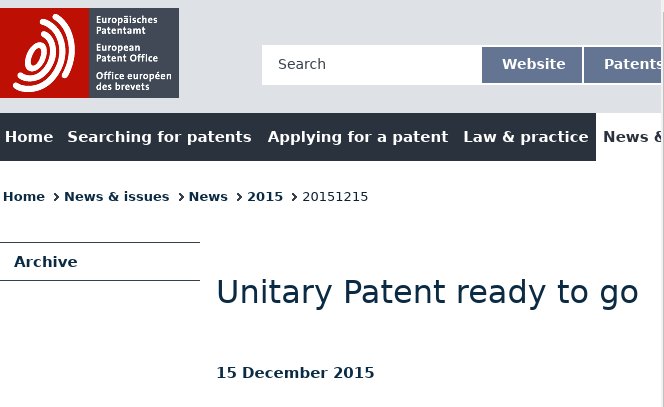 2015 (EPO): Unitary Patent ready to go
2020
is only a month away.