Inside the EPO During Corona: The EPO Recklessly Breaking the Law With Videoconference (ViCo) for European Patents
Dr. Roy Schestowitz

2020-11-14 15:11:43 UTC
Modified: 2020-11-14 15:11:43 UTC
Funnelling Microsoft some EPO money to spy on everyone while engaging in technically and legally invalid practices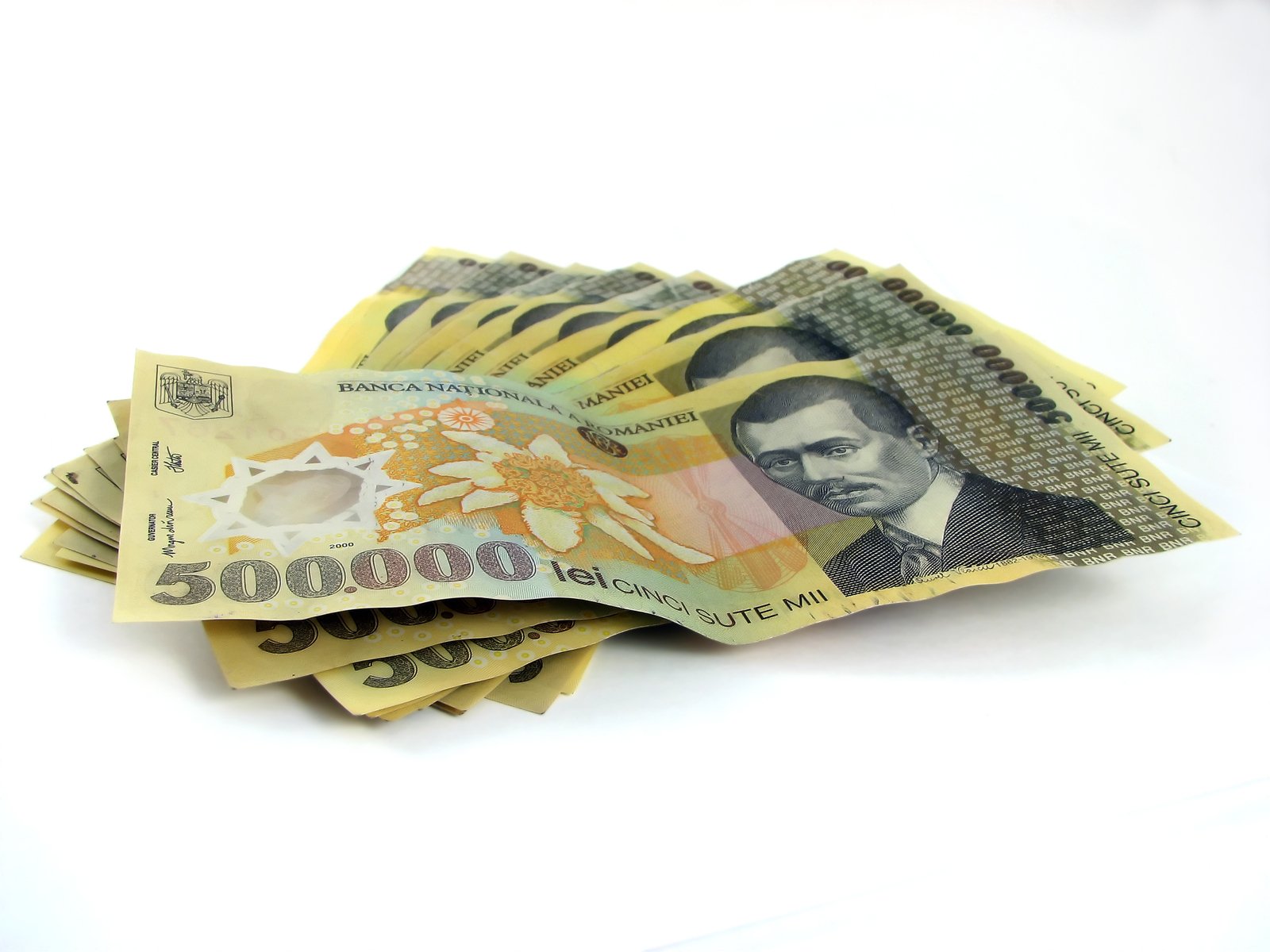 Summary: The Central Staff Committee (CSC) of the most corrupt patent office (run by autocrats with no relevant qualifications and experience) rightly bemoans yet more illegal practices being adopted in a rush to prioritise rich monopolists at the expense of already-besieged EPO staff
SEVEN months ago the Central Staff Committee of the EPO wrote to António Campinos (and his cohorts) about the illegal practices adopted by the Office in the wake of the pandemic sprawling across Europe. "In an open letter to Mr Campinos," they said, "the Central Staff Committee (CSC) raises (legal) concerns and points to those of our users regarding the generalisation of oral proceedings by video-conference with the possibility of distributed divisions."
"We've decided that now the time is right for the CSC's letter to be put in the public domain..."For the rest of this month we shall be focusing on the coronavirus and lock-down-related labour/legal aspects at the height of this deadly pandemic -- which more patents will definitely not save us from. Contrary to what the unfit-to-serve EPO management is trying to imply... (as if giving out monopolies would somehow scare away microorganisms that spread in the air/phlegm).

We've decided that now the time is right for the CSC's letter to be put in the public domain (seeing how deadly the virus is becoming and how fast). It's reproduced verbatim below.


Reference: sc20060cl-0.3.1/1.3.1 Date: 15.04.2020

European Patent Office | 80298 MUNICH | GERMANY

Mr António Campinos President of the EPO

ISAR - R.1081

Open letter

Oral proceedings by videoconference with distributed divisions

Dear Mr President,

On 1 April 2020, you made an advance announcement in the Official Journal about your upcoming decision concerning oral proceedings (OP) by videoconference before examining divisions, which should now be by default held by videoconference1.

In a communication of 26 March 20202 VP1 had already announced the possibility to hold oral proceedings as a videoconference (ViCo) with one or more members of the division participating at a different location in the Office or at home, in both examination and opposition proceedings. We presume the object is to enhance social distancing of staff. We note that many high and lower courts in our member states have suspended all oral proceedings which are not absolutely urgent, see e.g. Bundesverfassungsgericht3 (until end of April 2020), Bundesverwaltungsgericht4 in Leipzig, Amtsgericht in Munich or all Dutch courts5. The German patent office

_____ 1 See the Decision of the President of the European Patent Office dated 1 April 2020 concerning oral proceedings by videoconference before examining divisions https://www.epo.org/law-practice/legal-texts/official-journal/president-notices/archive/20200401.html 2 Oral Proceedings as Video Conference, http://my.internal.epo.org/portal/private/epo/organisation/dg1/?WCM_GLOBAL_CONTEXT=/epo/intranet/organisation/dg1/vp1_org/announcements/2020/1585242422850_work_from_home_op_vico 3 Maßnahmen zur Aufrechterhaltung der Funktionsfähigkeit des Bundesverfassungsgerichts, https://www.bundesverfassungsgericht.de/SharedDocs/Pressemitteilungen/DE/2020/bvg20-019a.html 4 Eingeschränkte Tätigkeit des Bundesverwaltungsgerichts ab dem 18. März 2020, https://www.bverwg.de/pm/2020/16 5 Dutch courts closed until 6 April 2020,



---



DPMA will be closed to the public until further notice, no further summons to oral proceedings or invitations to interviews will be issued ex parte and inter partes and already agreed oral proceedings and interviews will be cancelled6.

Generally speaking, it would make sense to align the Office with the practice as well as with emergency provisions of its host countries. This would also appear mandated by the Protocol on Privileges and Immunities.

Also the EPO Boards of Appeal7 have suspended all oral proceedings until 17 April 2020 at least. DG1 nevertheless tries to uphold business as usual at the expense of the examiners and of quality and in disregard of legal, technical and practical problems associated with the holding of hearings as ViCos, or even as "distributed ViCos". The Office is even ignoring the high risk that the Boards of Appeal might later set aside decisions which would rest on these new regulations.

Consultation issues

Holding oral proceedings as distributed videoconferences with the members of the division participating at different locations in the Office or at home is part of your initiative of generalising and making teleworking mandatory, which constitutes a fundamental change in the working conditions of an major part of staff. It must therefore be subject to statutory consultation with the COHSEC and the GCC in accordance with Articles 38(2) and 38a(3) ServRegs.

Since it has been decided to extend the new procedures for oral proceedings in examination beyond the current Corona crisis, in-depth consultation is necessary. The same applies to opposition oral proceedings for which this new procedure appears likewise here to stay.

The Institute of Professional Representatives before the EPO (epi) has also expressed its concerns and advocates much more extensive testing and extensive consultation as to the long-term effects before adopting the measures8.

Legal issues

Opposition oral proceedings are by law public proceedings, cf. Article 116(4) EPC. It is not at all clear how this is guaranteed if the hearing is conducted as a ViCo (see e.g. T1266/07, points 1.2 and 1.3). The preliminary guidance given in VP1's announcement (cf item 2.3, last bullet point) states that if the division "receive[s] requests of public to attend opposition proceedings performed via ViCo" it should "contact [its] line manager", presumably that of the first examiner. Aside from the fact that the line manager is not competent for interfering with the

_____ https://www.gtlaw-amsterdamlawblog.com/2020/03/dutch-courts-closed-until-6-april- 2020/ 6 Hinweis vom 18. März 2020 [...], https://www.dpma.de/dpma/veroeffentlichungen/hinweise/hinweise2020/hinweis_18032020/index.html 7 https://www.epo.org/law-practice/case-law-appeals/communications/2020/20200320.html 8 See the epi letter of 31 March 2020: https://patentepi.org/assets/uploads/documents/news/200331_epi%20letter-to-EPO-President_videoconference.pdf



---



discretionary decisions of the Divisions, the public does not need to "request" attendance, or to announce it in advance. A possibility for the public to attend should therefore be guaranteed in all cases, regardless of any advance request. The guidance thus brings examiners into a conflict between the expectations of management and the requirements of the EPC.

Moreover, in VP1's announcement, only agreement of all parties to rearranged opposition OPs by ViCo is mentioned (cf item 2.3, 2nd bullet point) and no clear guidance is given as to future OPs which need yet to be arranged. However, apparently a "strong preference" is noted (same item, immediately preceding bullet point). epi sees in making OPs by ViCo without the agreement of all parties a breach of the fundamental right to be heard codified in Article 113 EPC, which must give a party the means to present its case properly.

A problem of breach of confidentiality might further arise if members of divisions were not able to adequately isolate themselves, especially during examination non-public OP's and during deliberations.

Further technical / practical problems

In the letter mentioned above, epi draws your attention to practical and efficiency issues on the parties' side.

The lengthy technical instructions given by VP1 to staff make it clear that each distributed OP is prone to mishaps and failures, especially in opposition proceedings. Examiners acting from home are faced with challenges similar to parties' challenges. No training and sufficiently staffed testing similar to that available to external participants is available9.

For instance, problems with the speed and bandwidth of the connections often arise when multiple participants from different locations join a Skype-for-Business meeting. Already invested time and work might get wasted due to slow or aborted ViCos and could lead to procedural violations. Moreover, a yet unknown number of examiners cannot establish simultaneously both a Skype-for-Business connection and an EPO network connection via Pulse-VPN, as would be required for ViCo OPs, because the network hosts the application documents and the EPO email account. Only either connection works fine by itself.

Those and other practical problems must be solved before the measures are implemented full-scale.

Recognition of the work of examiners

The suggestion of replacing members of the divisions in case of unsuitable private accommodation (see e.g. the summary section, 4th bullet point) or in case of technical issues shows a lack of knowledge and recognition for the work of the members of the divisions.

In an intervention in the mock meeting of the Administrative Council on 25 March 2020, epi has warned that the practice of replacing a primary

_____ 9 Oral proceedings held as a video-conference at the European Patent Office – technical guidelines, https://www.epo.org/applying/online-services/proceedings/technical-guidelines.html



---



examiner or a chairperson would put quality at risk. We agree. In addition, replacing a member at short notice is clearly inefficient. If the member concerned is the primary examiner, the "product" would even be missing in their statistics, despite considerable work and time investment.

Conclusion

At present there are no clear laws, no guidelines and no technical facilities to allow distributed oral proceedings in examination and opposition proceedings. In the latter case, even "non-distributed" ViCos with divisions on the Office premises would at present not rest on a solid legal basis.

The measures presently foreseen should be immediately halted and reviewed, also involving the Staff Representation.

In view of the additional strain on the examiner's mental health, we can at present only advise divisions to judiciously choose, weighing all circumstances, whether to conduct oral proceedings by ViCo or rather to postpone them to a later date until circumstances for conducting them either as a classical ViCo from the Office premises or as "standard" proceedings in person are restored. We also refer to our communication to staff in this respect10.

Yours sincerely,

Joachim Michels Chairman of the Central Staff Committee

cc.: Mr Stephen Rowan; Vice-President GD1 [sic] Ms Nellie Simon; Vice-President DG4 Mr Christoph Ernst; Vice-President DG5

_____ 10 See CSC publication: "Distributed oral proceedings in times of a pandemic"
Will the EPO's management listen? Readers (probably all of them) can predict the outcome, seeing how
as recently as last week
the EPO publicly
gloated
about these illegal practices. No sense of shame.
⬆