The Charade of Fake News and Lobbying (Based on Lies) by Team UPC
Dr. Roy Schestowitz

2022-05-08 14:10:08 UTC
Modified: 2022-05-08 14:10:08 UTC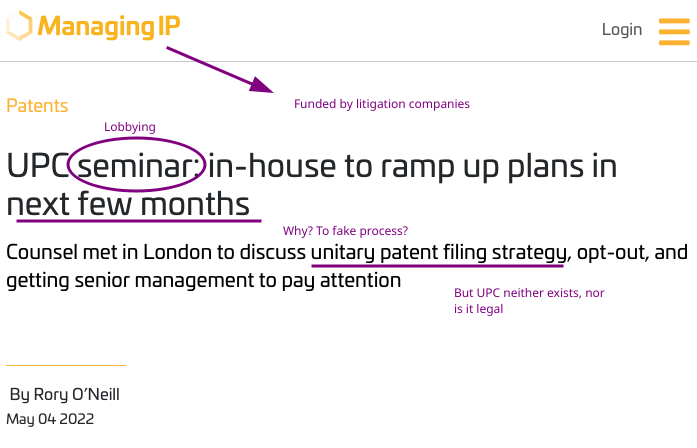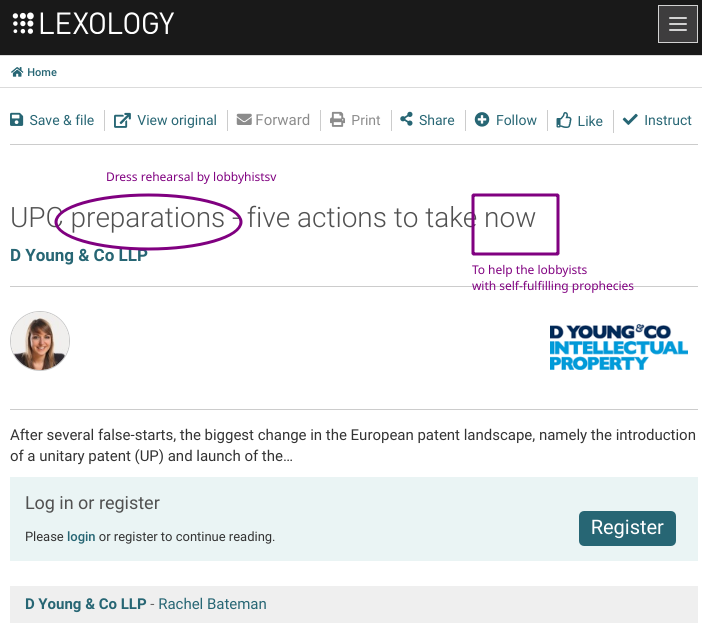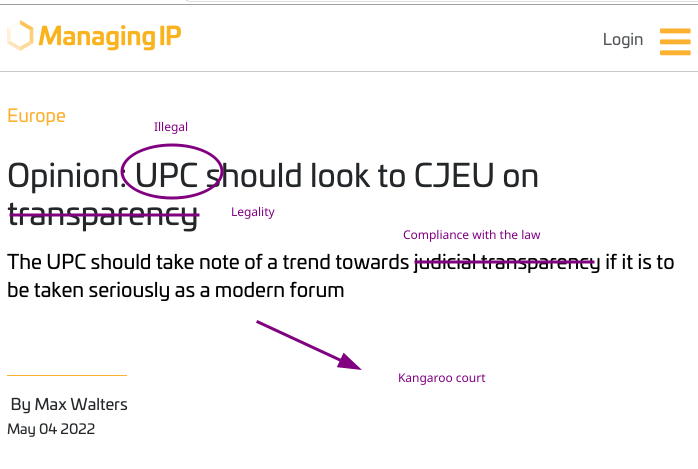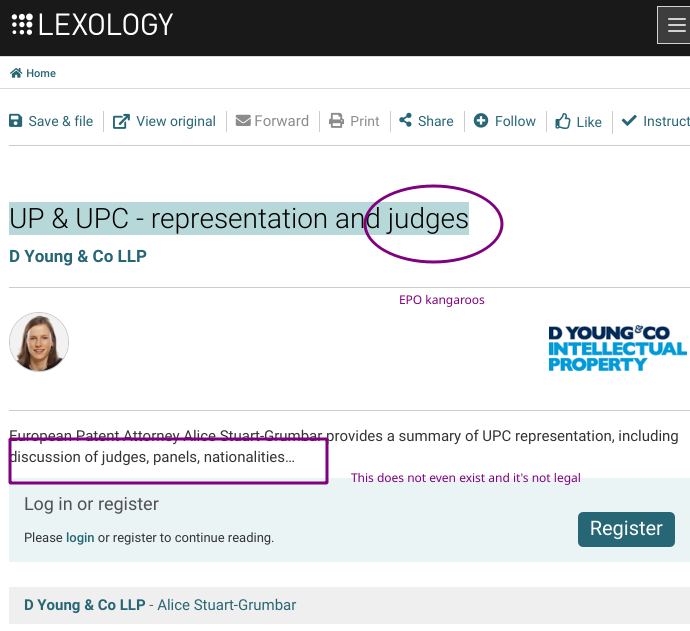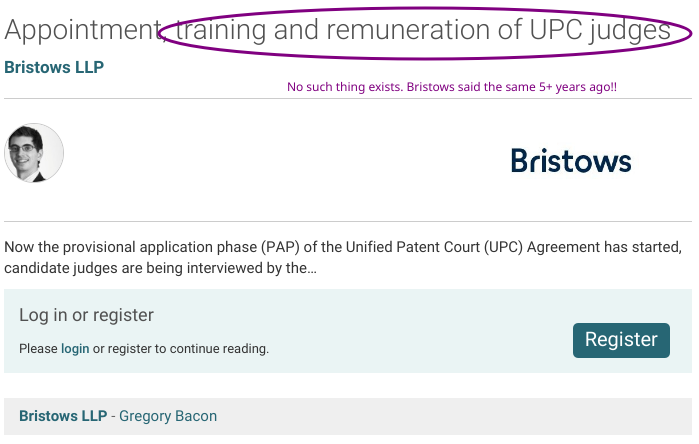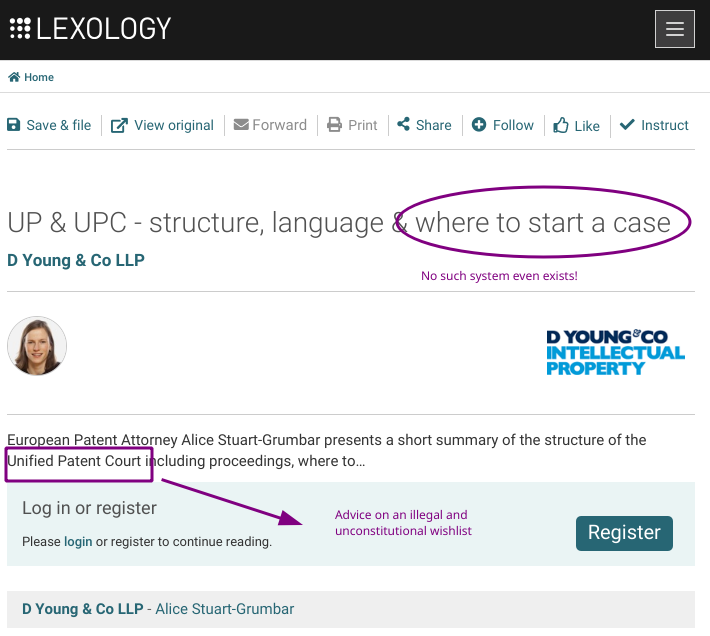 Summary: The EPO's replace-courts-with-kangaroo-courts project is based on lies, disinformation (worse than misinformation), fabrication, and glorification of illegal actions, overt violations of constitutions, conventions being ignored, court-rigging, and even habitual perjury (at the expense of the EU's legitimacy), so we continue watching and reporting the prominent culprits
T
HIS post will be followed by a video. I wish to express my concerns about Team UPC not only lying but also shamelessly pushing
illegal
agenda under the guise of
law
firms with
legal
advice (yes, the irony).
We've noticed a slowdown -- a
considerable
slowdown in fact -- even though the EPO's Web site has had lots of dininformation plastered onto its front page a little over a week ago (
epo.org
has become rather farcical). It was around the time
António Campinos
was having a breakdown; go read
all these comments
(
especially
the comments!) because it looks like a turning point has been reached.
Benoît Battistelli
's boy sees no way forward other than bullying and cursing at those who merely point out facts and tell the truth. That's the last step before declaring defeat.
⬆