This article from yesterday leaves out a key part or key fact:

He joined 7-8 years ago (article from 20 months ago):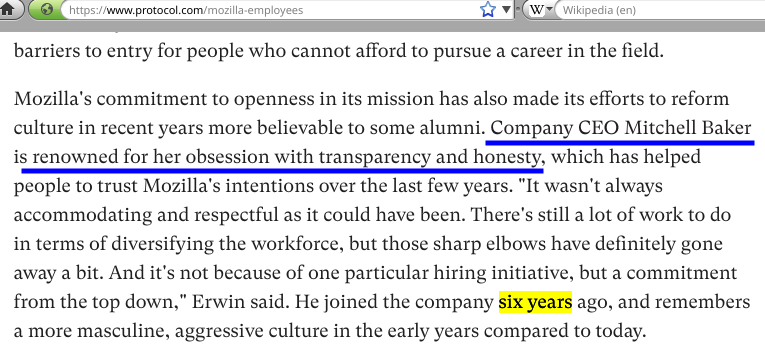 After he had worked for the CIA :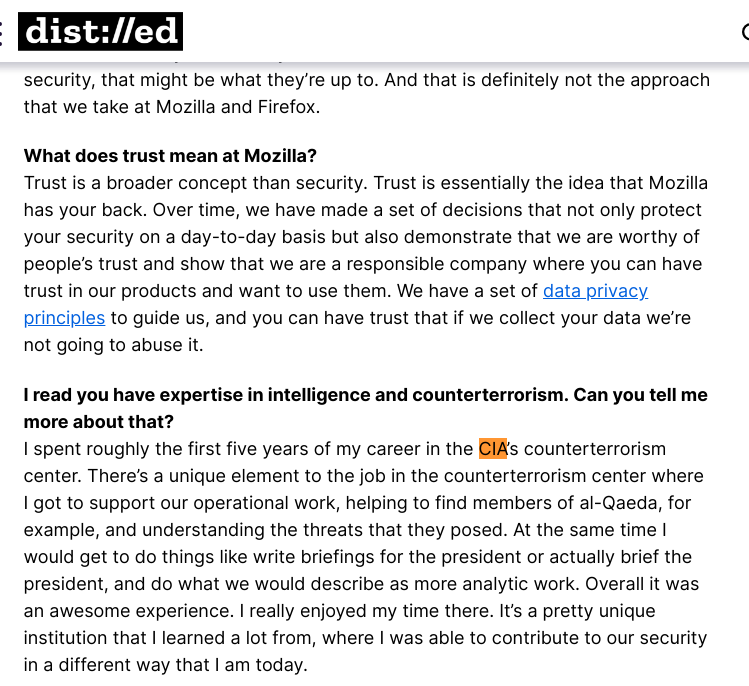 Don't worry, he doesn't call it CIA, it's just "intelligence community".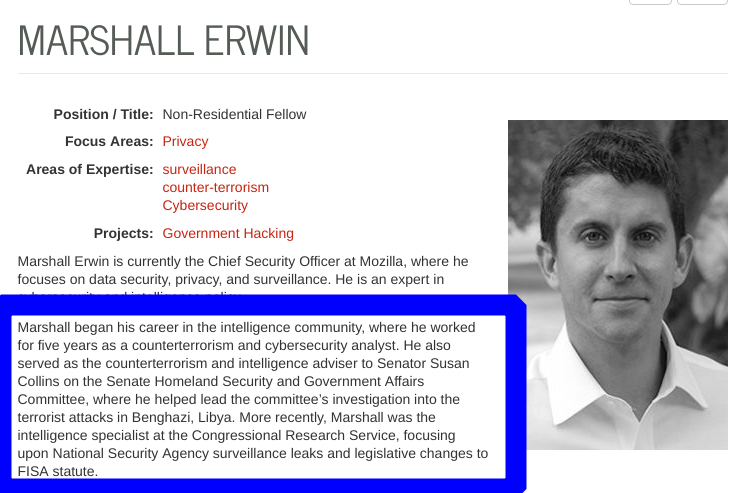 His career also
started there
[PDF]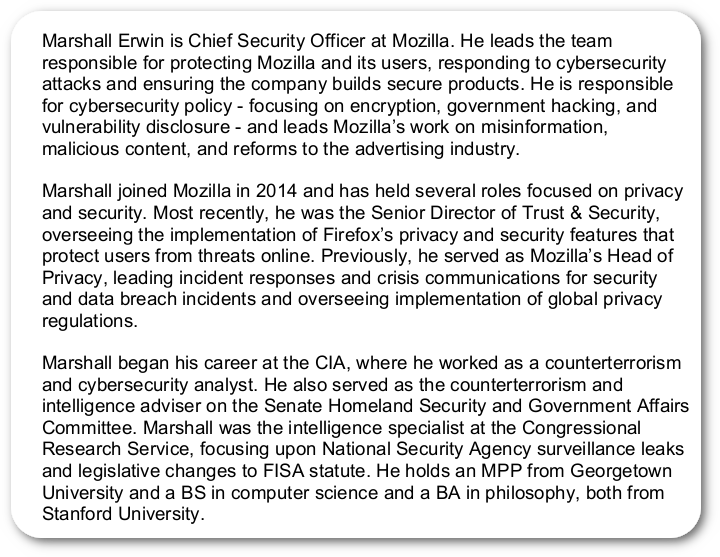 Summary: Mozilla's composition of managers is a parade of spies and monopolies; the message (or promise) does not match the actions
T
HIS post will be followed up by a video quite soon. This is just to note who we're expected to trust with Firefox security.
Mozilla also
hired managers from Facebook while promising us "privacy" and bagging money from Google
(surveillance giants).
Microsoft is in Mozilla's Board
and the VPN is about as trustworthy as
DNS partners
. Wake up, people, Mozilla isn't woke. It's just
pretending
like the
Linux Foundation
. They destroy entire countries. They
bomb and ban people based on nationality alone
. That's racist. Would you trust Mozilla to decide which sites are trustworthy and which ones are not? Would you like this company to turn Firefox into a censorship machine based on some criteria of "misinformation"? Do you trust Mozilla when it tells you some site isn't to be trusted because it uses a self-signed certificate instead of outsourcing to a US-centric cabal of CAs? The latter begets censorship. Anybody can request and receive a 'free' certificate, but a shadowy group of American firms can
revoke these at any time
, denying access to sites/services.
"The CA model they use facilitates MitM," an associate of ours noted, "especially with their
antipathy towards self-vouched for certificates
. They are especially state, then after that Google specifically though pandering to Microsoft a lot."
⬆