02.19.09
Gemini version available ♊︎
SOME PEOPLE saw this coming a couple of weeks ago and the word is finally out.
Microsoft has told Equipt customers that the subscription software package will be killed off on 30 April 2009.
This was also covered by IDG News Service. It is one among many products and divisions that Microsoft ended over the past year. Microsoft also ended its contracts with many employees and contractors, leading Cringley to suggest that Microsoft should sack about half of its workforce. He is finally giving a detailed breakdown.
And there you go – 30,000-50,000 heads later Microsoft would be smaller but stronger, more focused, agile, and better able to compete on a level playing field. Call it the Cringely Plan. Ballmer can implement it, drive Microsoft stock to $150 and then retire a gazillionaire, leaving the Bentonville Mafia to spend the next decade doing what they do best, optimizing processes.
Mr. Lawrence is meanwhile foreseeing or at least agreeing that Windows domination is ending, partly due to GNU/Linux.
Windows could die soon! Isn't life GRAND?

[...]

Linux chomping at the Netbook market that caught the brilliant Microsoft folks by surprise (anything with "net" in it catches Microsoft by surprise), there's the wonderful gift of Vista.. and the Great Beast stumbles around shedding employees.
Combine this with the news from Part I and it soon becomes abundantly clear that Microsoft is not invincible at all. Au contraire — it's enormously fragile at the moment because it relies on very few products that generate profit and are under tremendous, constant threat from SaaS and Free software, including GNU/Linux. █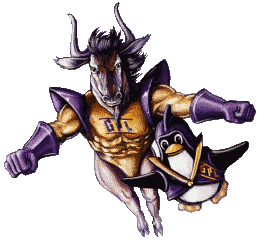 Permalink

Send this to a friend