06.01.10
Gemini version available ♊︎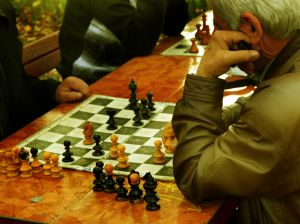 Summary: Microsoft's miserable strategy of bullying is recognised by boosters of Microsoft's monopoly; some try to excuse Microsoft by painting it as a victim
MICROSOFT is a patent aggressor and Salesforce is angry at Microsoft for this. It ought to be. Eric Knorr from IDG thinks that Google might buy Salesforce (speculation only) and Microsoft Nick cites Marc Benioff as saying that Microsoft are "alley thugs". Yes, the CEO of Salesforce calls them "thugs" and only compares them to "patent trolls", so it's nice to see that even Microsoft boosters acknowledge this. They might — just might — even come to realise that the company they promote is abusive.
Microsoft Nick argues that "Microsoft's Salesforce.com Lawsuit Overshadows Hotmail Update" and other Web sites that cover this incident occasionally quote Benioff's allegations.
The second Microsoft Nick ("Microsoft Nick" is not intended to be an insult, just as "Linux Steven" or "Open Source Asay" would not be an insult) also quotes Benioff as calling Microsoft "patent trolls":
Salesforce.com CEO Marc Benioff didn't hold much back Thursday when, during the company's Q1 FY2011 earnings call, someone asked him about Microsoft's new lawsuit against the cloud-computing leader. He went right out and said it, calling Microsoft "patent trolls."
That's not entirely true. He made a comparison, he didn't directly call them that. The above may misrepresent Benioff's words. Anyway, another one of the Microsoft-oriented writers chose a curious headline, "Is Microsoft A Patent Troll?" He is attacking a straw man.
So at least by the elements of that definition, Microsoft doesn't meet the patent troll definition at all. The patents that Microsoft is litigating aren't ones that it has purchased, but ones that were filed based on the research of their own employees. Some of those patents are ones that are already being used in Microsoft products, and others are at at least potentially usable in future products. For the time being, patent royalties are a small part of Microsoft's revenues. And finally, Microsoft is going after companies that are in its own technology back yard.

Far from being a patent troller themselves, Microsoft has been a patent-troll victim, losing several lawsuits that have cost hundreds of millions of dollars. Still, there's no doubt that Microsoft has increasingly gone after competitors that it believes are using its patented ideas. Just last month, phone-maker HTC cut a deal to license patents that Microsoft said were being used by HTC handsets.
It would be wrong to describe Microsoft as a victim, but the above makes an attempt at that. As for Android, Microsoft's CEO Steve Ballmer says that there is "nothing free about Android" after his patent extortion. We covered this before. It's racketeering [1, 2, 3, 4, 5, 6, 7] and Google is a victim.
In other news this week, Microsoft suffers yet another patent setback. Patent WatchTroll writes about it and so do many other publications, for instance:
• High court rejects Microsoft Outlook patent appeal
The US Supreme Court has turned down Microsoft's appeal of a jury verdict that it infringed on another company's patent.
• Supreme Court Rejects Microsoft's Patent Appeal
The Supreme Court has turned down Microsoft's appeal of a jury verdict finding the software giant in violation of Alcatel-Lucent's patented technology.
• US high court won't hear Microsoft, Alcatel case
The U.S. Supreme Court declined to hear Microsoft Corp's (MSFT.O) appeal in a case that could have reshaped the standards used in court fights to determine if patents have been infringed.
• Microsoft patent appeal rejected
THE US Supreme Court has turned down Microsoft Corp's appeal of a jury verdict that it infringed on Paris-based company's patent.
• US Supreme Court Denies Microsoft Petition In Patent Case
• Microsoft rejected by U.S. Supreme Court in Alcatel dispute
For a little bit of background about the Alcatel-Lucent situation, see [1, 2, 3]. █
Permalink

Send this to a friend