07.05.10
Gemini version available ♊︎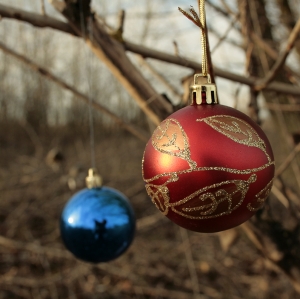 Summary: CRN gets around to discussing the possibility that Novell will be absorbed by VMware, which is run by former Microsoft executives
NOVELL is rumoured to be slated for acquisition by VMware and authors cannot help writing about VMware's attack on Red Hat, which we previously explained in [1, 2].
Ex-VMware co-founder and current Cisco man Ed Bugnion isn't taking sides in the battle between RedHat and VMware.
This is covered by IDG too (also here). We previously mentioned how VMware's management had been overthrown, only to be replaced by former Microsoft employees. The idea that VMware is about to buy Novell gets floated by CRN, which asks, "Would A VMware Acquisition Of Novell Make Sense?"
There are rumors afoot that VMware is among the companies bidding to acquire Novell. Why would the virtualization technology giant be interested in Novell, best known as the purveyor of SUSE Linux?

Two answers: "Red Hat" and "cloud management."

First, a recap. Back in March Novell rejected an unsolicited $2 billion buyout offer from investment firm Elliott Associates. But the company's board at the time announced an effort to "maximize shareholder value" and it's been an open secret Novell is up for sale to the highest bidder.

So why VMware? With virtualization widely seen as a first step to cloud computing, VMware has been positioning itself as a supplier of automation and management technologies for building cloud computing infrastructures. In doing so, it's joining a rapidly growing list of software vendors including startups like AppDynamics and established companies like CA and Novell in offering cloud management tools.

Would A VMware Acquisition Of Novell Make Sense?
VMware is a good example of putting former Microsoft executives in charge of a competitor. Another example is Yahoo! and let's not forget how Microsoft scooped up Citrix/Xen (Citrix has always been somewhat of a Microsoft extension). "Bare Metal Battle: Microsoft and Citrix vs. the World" says this new headline from the 'Microsoft press', which is a further expansion of the press release that is rewritten thusly.
As we warned about 3 years ago, Microsoft hopes to use virtualisation to exclude GNU/Linux or or least make it just a VM running under Windows. By partly/entirely controlling all the major virtualisation players except KVM, Microsoft hopes to achieve this. Novell is a cornerstone in this strategy and a VMware acquisition of Novell would make some sense. We first brought up the idea several weeks ago, in light of new evidence. █
Permalink

Send this to a friend