08.17.10
Gemini version available ♊︎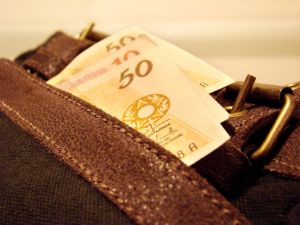 Summary: Asian companies sell many phones with Linux in them, but Microsoft is extorting all of them
he following new article names Samsung, HTC, and LG as "makers of Android-based smartphones," but it doesn't say that these are the main three which pay Microsoft for Android (not Motorola and Sony Ericsson for example). To quote:
Samsung, HTC, LG and other makers of Android-based smartphones keep highlighting the fact that there is a vast sea of free applications written for Android that are available to their consumers now.
As Katonda correctly points out:
How much of the Linux penetration was affected when Microsoft came out with 'baseless' accusations that Linux infringes on its patents (I did a long story back then for LINUX For You magazine). Microsoft never showed the numbers. All they got was to 'force' some Linux companies to sign cross licensing deal with them and extort some money from Linux.
And right now we have Novell trying to shove Mono not just into desktops (Ubuntu Geek promotes a bad idea like Novell's Banshee, which is uncovered by the MCP) but also into Android [1, 2, 3, 4, 5, 6, 7, 8, 9, 10, 11, 12, 13, 14, 15 , 16]. They try to make things worse. As for those who are using OpenSUSE (it contains more Mono than just about any other distribution, at least in the GNOME side), there is this useful new suggestion about moving to KDE 4.5. It contains no Mono at all. █
"I saw that internally inside Microsoft many times when I was told to stay away from supporting Mono in public. They reserve the right to sue"
–Robert Scoble, former Microsoft evangelist
Permalink

Send this to a friend