01.02.11
Gemini version available ♊︎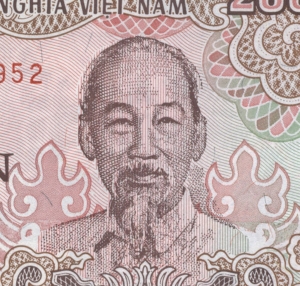 Summary: How political power is being harnessed by Microsoft to colonise and remotely control Vietnam with proprietary software
Bill Gates' foundation was lobbying Vietnam to derail its migration to ODF and to free/libre software. It was rather distasteful. Last year we also showed the special relationship between Clinton and Gates. "Officials with Vietnam's ministry of Information and Communications attended the signing ceremony with U.S. Secretary of State Hillary Clinton and Malcolm de Silva, country manager for Microsoft Vietnam," says this new report. So Clinton is playing politics to serve her client, Microsoft. At whose expense? The Vietnamese people and their liberty, which is a sensitive subject following the war in Vietnam. "Under the agreement," says the article, "Microsoft will help Vietnam develop its information technology workforce, a step toward Vietnam's goal of expanding the ICT sector so that it accounts for 20 percent of Vietnam's GDP."
How appalling. That is why we need Cablegate/Wikileaks. It helps us see how Clinton, for example, works for commerce rather than act as a politician elected to serve the people (yes, as opposed to corporations).
For quite a while Vietnam made it official that its government would get off Microsoft, but the United States government, Gates Foundation, and Microsoft just cannot leave Vietnam alone. The same tactics are being used in south America and Russia. Microsoft tries to impose the use of Office (main cash cow, but it depends on Windows monoculture) and politics is the tactic. As one recent article puts it:
Most people live under the misconception that Windows is the flagship product of Microsoft. It is not. Microsoft's flagship product, in reality, is Microsoft Office; their ubiquitous productivity suite which can be found on over 90 per cent of all computers on the planet. This includes the Mac platform whose fiercely loyal users grudgingly make use of Microsoft Office for Mac while Apple's native office suite, iWork, gathers a lot of dust.
Part of the reason for Microsoft monoculture is not at all technical. Microsoft acts like a political movement, so while the 'Microsoft press' concentrates on technical aspects, Techrights will not ignore the role of politics. Those who shy away from it overlook the explanation for many decisions. █
Permalink

Send this to a friend