02.02.11
Gemini version available ♊︎
It was so much easier when Microsoft PR just blamed an unnamed third party…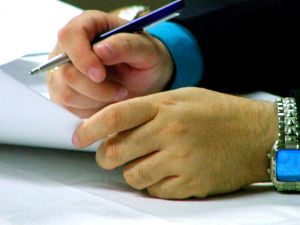 Summary: KIN Data Service is dead; Now that Microsoft blames not an unnamed party but actually accuses — along with its boosters — the 'client state' Yahoo!, there is rejection of accountability
Vista Phony 7 [sic] is supposed to cancel, erase, or annul all memories of the disastrous KIN, which has got to be one of the least successful products to ever come out of Microsoft. "Microsoft Kills Disastrous KIN Phone's Data Service" based on this article which Girts has just mailed us. It says:
…the ill-fated KIN project was neither well received nor hot selling.
Microsoft's major booster Rafael Rivera was spinning another mobile disaster for Microsoft. It's that "phantom data" glitch which Microsoft tried to blame Yahoo! for. Well, guess what? As usual, Microsoft's blame games are far from trivial:
Later on Tuesday, Yahoo issued another statement, this time shifting some of the blame to Microsoft. "Yahoo! Mail is widely available on tens of millions of mobile phones, including those running on Apple iOS, Android, Nokia Symbian, and RIM," Yahoo said in a statement to CNET. "The issue on the Windows Phones is specific to how Microsoft chose to implement IMAP for Yahoo! Mail and does not impact Yahoo! Mail on these other mobile devices."
Let us remember that Yahoo! is partly run by former Microsoft executives and VMware is the same although now there are changes at the top (which is already occupied by several Microsoft veterans):
In a filing with the Securities and Exchange Commission, VMware said that Maritz is no longer president of the company, but rather just the chief executive officer. And now he has four co-presidents reporting to him. Carl Eschenbach, who was previously VMware's executive vice president of worldwide field operations, is now co-president of customer operations. Richard McAniff, who used to be executive vice president of products and chief development officer, is co-president of products and chief development officer. Tod Nielsen, who came to VMware after a long stint at Microsoft like Maritz, was VMware's chief operating officer, and he's now co-resident of applications platform. Mark Peek, who was chief financial officer, is co-president of business operations and chief financial officer.
There are some other Microsoft executives in VMware's management. What's interesting is that Yahoo! does not just sit back while Microsoft passes blame. Things just don't go Microsoft's way nowadays. █
Permalink

Send this to a friend