02.02.11
Gemini version available ♊︎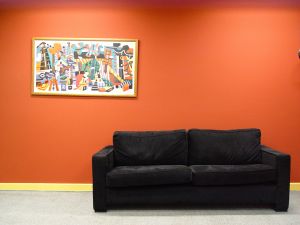 Summary: Bong [sic] is being abandoned by its managers just when a major scandal hits the press and some believe that Google might sue Microsoft
The Bong [sic] scandal we wrote about last night (see links in the comments too) is very hotly debated right now, although not as hotly debated as Egypt. Simon Phipps says that based on Microsoft's statement, "Bing admits to using Google data, spins it as no big deal" ("Bing Admits to Copying Google Results," says LXNews). He also redents a message which says Microsoft got "caught with pants down, argues that waddling with pants pooled around legs is perfectly decent behavior" (what a graphical analogy). Microsoft could be sued by Google, some people think. Wired Magazine runs the headline "Google Catches Bing Copying; Microsoft Says 'So What?'"
Google accused Microsoft Tuesday of copying its search results, an accusation to which Microsoft responded to with a blase, "So What?"

Google's anti-webspam engineer Matt Cutts accused Microsoft on stage at a Bing-sponsored event of copying Google's results by watching what people search for using the Internet Explorer 8 toolbar and click on at Google.com, and then mimicking those results on Bing.com.
Several Microsoft search executives have already moved to eBay and here falls another:
Microsoft casualties rise as eBay snags big Bing exec

[...]

Steve Ballmer, captain of the S.S. Microsoft, is working hard to assure the world that all is well with his mighty vessel. But with so many top officers jumping ship, it's tough not to suspect that the hull is badly breached and the old girl is taking on water.
eBay is probably not going to receive the "Yahoo! treatment" as a consequence of all these defections because there is little that eBay can do to serve Microsoft, especially given its business model. █
Permalink

Send this to a friend