02.20.11
Gemini version available ♊︎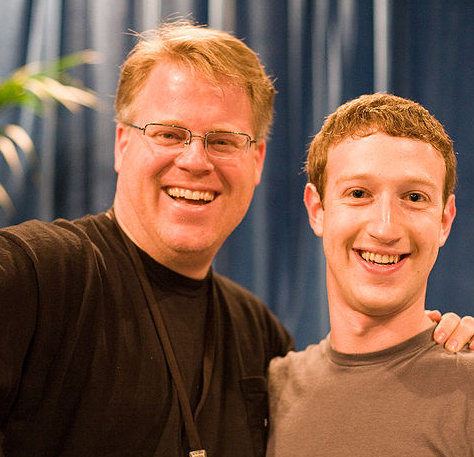 Facebook co-founder Mark Zuckerberg
with former Microsoft evangelist (source: Robert Scoble)
Summary: "Parliament wants to dump Microsoft Silverlight" according to Computer Weekly (UK), more Facebook-Microsoft integration is reported
According to this article from Mark Ballard, the UK continues walking away from Silver Lie. This time it's the parliament:
Saying you can only watch Parliamentary debates on the internet if you have a computer compatible with Microsoft is like saying you can only enter the House of Lords if you shop on Savile Row.

The Parliamentary Information Communication and Technology Office (PICT) has therefore stalled its rollout of Silverlight, Microsoft's latest multimedia technology, while it considers if there is a better way.

PICT's reports on the matter, which we are publishing here today, reveal why PICT is reviewing its relationship with Microsoft. It is seeking to increase public participation in the democratic process, and break the limitations that proprietary software and broadcast licences place on Parliament's use of its own recordings.
In less fortunate news, the partly Microsoft-funded Facebook (Microsoft tried to buy the whole company) not only supports or promotes OOXML and B0ng; it now also increases its sharing of personal data with Microsoft, but there's a snag:
Unfortunately, it's only available for Windows and IE right now. Microsoft says the approach for the new version was "make the stuff you do every day online easier," hence the integration with Facebook, search and email. One notable difference in the new version is that the search box is smack in the center of the toolbar. Search history, suggestions and deep links are all marked distinctly in the box (by color) to help users search faster.
"The better to track what you do, my dears, and what Google does, I assume," wrote Groklaw about it. Yes, IE/B0ng/Microsoft also sniffs people's usage of Google [1, 2, 3]; it's spyware. █
Permalink

Send this to a friend