06.29.11
Gemini version available ♊︎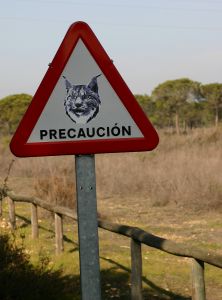 Summary: The NZ patent system lacks clarity, leaving room for software patents from the back door while the multi-nationals ask for yet more leeway
The situation in New Zealand is one that we covered here before and according to a new report, "Don Christie of Catalyst IT, recommend putting the term explicitly in the guidelines, if not in the Bill itself, and either setting ICT industry representatives to work towards a definition of the term or taking on board existing definitions."
The report from IDG is about the push from multi-nationals versus the locals, who clearly do not want software patents, not even from the back doors (e.g. masquerading software as hardware). To quote the article:
Most submissions on the guidelines formulated by the Intellectual Property Office of New Zealand (IPONZ) on patentability of software suggest the guidelines have not achieved the desired clarification of proposed legislation and may have served further to muddy the question of what software is or is not patentable.

Section 15 (3A) of the Patents Bill – currently awaiting its second reading in Parliament – simply states "a computer program is not a patentable invention". This clause was inserted by the Commerce Select Committee, on the strength of a number of submissions.

Further debate has seen the Ministry of Economic Development suggest that the committee did not intend to exclude "embedded" software – that is, in broad terms, software that controls a machine, achieving a physical effect outside the realm of pure computation.

The IPONZ guidelines attempt to achieve something like that qualification, while studiously avoiding using the term "embedded". Several submissions, such as those from Fisher & Paykel Appliances and from John Rankin of Affinity and Don Christie of Catalyst IT, recommend putting the term explicitly in the guidelines, if not in the Bill itself, and either setting ICT industry representatives to work towards a definition of the term or taking on board existing definitions.
The NZ situation is important to keep an eye on internationally. If the multi-nationals can make this domino brick fall over and collapse, then other countries (domino bricks) will be targeted in turn, just like with DMCA.
The United States is where most such laws come from and the lobbying power of companies there is astounding. They can afford to have lobbyists and minions in other countries, they even use fake journalists to push agenda. We saw and showed evidence of this beforehand. Microsoft probably does the same with Microsoft Florian to push its spin and smears. Watch how Florian boosts people who serve as Microsoft PR agents pushing Linux smears that Microsoft writes. See this tweet for example. It's not the exception, but he always has excuses. In a later post we will show Microsoft's lobbying for software patents in Europe. Those who know who's who can detect this immediately. █
Permalink

Send this to a friend