09.04.11
Gemini version available ♊︎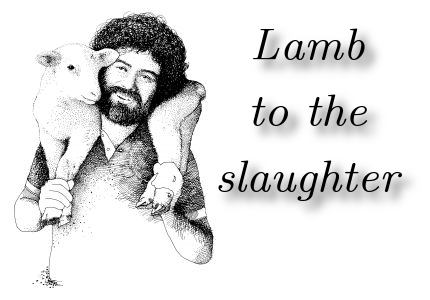 Summary: Summation of discussions with two Keiths, one from Open Invention Network (OIN) and another who is a former Fedora member/packager
TECHRIGHTS certainly strives to accumulate new information, if not by researching written documents then by asking people who are familiar with what happens behind the scenes (where no documents are being produced). A long conversation with OIN's CEO, for example, helped improve our understanding of the patents situation. Many of these issues are passed around verbally, but we basically wanted a clearer separation between FAT deals and Linux deals. From what I recall (I didn't take any notes), Microsoft bundles some of those deals under meta-packages of sorts. One would be the file systems thing, another would probably be the Samba thing, and for Android we are told it's really just ActiveSync, which is interesting because it's easy to dodge this one dependency. We had it implicitly confirmed that $5 is the price tag on HTC phones (Microsoft tax). This number originally came from some banker/analyst in some report last year.
It's all very vague to an outsider, so we are still trying to get all the numbers right. We wish this was public knowledge, but Microsoft prefers for it to be secret as that would intimidate potential Android distributors and prospective buyers. We already know that patent assurance from Xandros (DistroWatch declared it "discontinued" 5 weeks ago) is valued at $50, so we assume more or less the same for SUSE. We don't know if Xandros still has that Web page with the $50 figure online, but we took screenshots at the time and Debian developers got notified by a reader of ours who is also a Debian Developer (DD). The same Xandros page now says "$149.99… Purchase Xandros Desktop without Microsoft patent assurance [which leads to a similar page with the $99 price tag]." (Update see Jose's remark in the comments below)
There are serious issues regarding the legality of what Microsoft is doing. It not only deceives for FUD but it also extorts its competition under secret terms. As for FAT patents, Tridge wrote a patch for that within weeks. If one is aware of the patents (no secrecy), then they become simple to work around much of the time. Keith (not of OIN but Slated) asked:"So if there's a non-infringing implementation then why aren't companies using it? Does any Linux distributor still have to pay Microsoft for FAT patents or not? If not, then what are they (e.g. HTC) paying for?"
We reckon it might be ActiveSync. But it's hard to be sure. Microsoft didn't say and the OIN seems to suggest that it's ActiveSync. The secrecy is not coincidental. It's intentional. It's for FUD.
Moreover, notes Keith (an opinionated GNU/Linux advocate), "I thought the EU Commission ruled Microsoft had to open the SMB spec and allow royalty-free implementations. Is Microsoft violating that ruling?
"So again, does any Linux distributor currently pay Microsoft for SMB licensing or not, and if not then what are they paying for? It's not SMB, it's not FAT, so what is it?"
The TomTom case says FAT, the Motorola case says a little more (but Motorola did not lose the case), and we generally don't quite know for sure. There was some article around 2007 about Microsoft Licensing (external) and some entity they set up to manage SMB "licences". Jeremy Allison complained about it. Maybe that prelades the Samba EU decision, but we suspect not. It was in December of this year that the EU Commission had a breakthrough and Easter of that same year when Novell submitted the redacted deal document, which then exposed some of what Novell had done with Microsoft in secret.
The OIN is trying to collect key patents that act as shield/deterrence. I have negotiated with someone who has key patents on tablets (Microsoft troll proxies tried to snatch these off his hands), who after speaking to me for weeks decided to donate them to "Linux and FOSS". I directed him to the OIN and we're still working on it quite privately.
The OIN is concerned about what Microsoft did to MeeGo and Nokia, which is now handing over its parents to a patent troll, MOSAID (which sued Red Hat last month), to sue Android. I told OIN's Keith about apparent entryism at HP amid the news about WebOS. What shocks me personally is that many journalists went to sleep or vanished, so nobody seems to be covering this huge antitrust violations.
"It's a big mystery," continued Keith. "HTC pays Microsoft $5 per handset for "patents" Linux "violates", but nobody seems to know what "patents" they are, and nobody wants to talk about it. Indeed, for some equally mysterious reason, they seem to need to sign NDAs before making those agreements, even though patents are required by law to be a matter of public record. So why would Microsoft need companies to sign NDAs if these are perfectly legitimate deals, and what are those deals, exactly? If companies are not paying for FAT patents, as they clearly no longer need to, and they're not paying for SMB patents, since Microsoft is prohibited from charging royalties for it, then what exactly are they paying for, and why does it need to be a big secret?"
B&N did not sign the NDA and in fact it 'leaked' evidence of the extortion. Groklaw then published or republished the PDF and there was some press coverage that did not name patent numbers.
"Surely it should be up to Microsoft to provide that at the application level, and sell it on Apple's app store / Android Market, not make boiler-room deals with smartphone manufacturers."
–Keith (Slated)"An even more important question," continued Keith, "is why do governments tolerate this blatantly obvious racketeering? Surely the Microsoft deceptions exposed by Barnes and Noble should have been enough to alert antitrust investigators to this corruption. So what is being done about it?"
The government — although taxpayers fund it — is an extension of Microsoft. Right now Techrights is going through Cablagate and publishing relevant cables that show the government acting as merely a lobbyist and marketer for Microsoft. Only if people stand up and demand action will something be done about Microsoft. See how the SEC systematically ignored bankers' crimes (Taibi wrote articles about it) and a whistleblower explained that the SEC also destroyed evidence. That was last month. Microsoft and FTC/US DOJ are similar. The latter did not even investigate the CPTN debacle before it received several formal complaints. Government kowtowing is not unique to Microsoft, but that is irrelevant. It's a systemic problem.
"Screw ActiveSync," ranted Keith. "Let Office users sync through Google's Cloud like everyone else. Surely it should be up to Microsoft to provide that at the application level, and sell it on Apple's app store / Android Market, not make boiler-room deals with smartphone manufacturers.
"It's bizarre. Android handset distributors are basically paying Microsoft for the "privilege" of bundling something that Microsoft could simply provide itself after-market, and would most likely do so for free anyway, for those few who actually need it. It'd be like paying Microsoft to bundle Internet Explorer. It's just incredibly strange.
"Somebody needs to write a long, detailed exposé of this whole "Microsoft licensing" mystery, and I get the feeling the OIN knows more about it than most. Most importantly, we need to establish whether or not anything that's being "paid" for genuinely has anything to do with Linux, because from what I've seen so far it certainly doesn't. Mostly though, I'd like to get to the bottom of why Microsoft refuses to tell anyone what patents they're actually charging "license fees" for. Why won't they talk about it, and what do bodies like the FTC think about Microsoft's refusal to talk about it? Am I the only person who thinks this is gangster-like behaviour?"
This problem is sadly enough spreading outside the United States too. The "EPO says Tetris computer game has technical features, thus the exclusion of computer program can be bypassed," claims the FFII's President. This fight just never ends, does it? █
"[The EPO] can't distinguish between hardware and software so the patents get issued anyway."
–Marshall Phelps, Microsoft
Permalink

Send this to a friend