09.24.11
Gemini version available ♊︎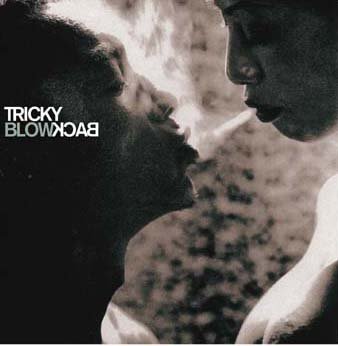 Summary: Via and Samsung launch a defensive assault against the aggressor, Apple, which might have its own phones removed from the market rather than Android phones (although it is merely a deterrence strategy)
THOSE WHO lose the mobile race are trying to transform it into a patent race or a sort of Cold War where each alliance is a form of cartel.
RIM is increasingly being evaluated based on its patents and not its products or loyal customers. It is claimed to be worth just over a couple of billion because there are not many patents in there (RIM is often targeted by patent trolls and using patents against them would not work, not even as a deterrence strategy).
According to this other new article, "Jefferies performed a deep dive on 1,400 patents to determine the firms with essential LTE patents, in consultation with industry experts."
Nokia/Microsoft is meanwhile planning to use a patent trolls to attack Android [1, 2]. Antitrust authorities do pay attention or were at least notified.
"Just remember who started this."
–RonBGoogle's approach as described in this week's post would not be effective against patent trolls. The Times of India writes about the Oracle-Google talk falling through, so there too problems exist. The best solution to Google's headache would be a blanket removal of all software patents. These monopolies were not supposed to be granted in the first place as these impede thought and expression, not physical creation.
From what we can gather based on the past couple of years, these patents breed trolls, cartels, and embargoes, including some of Apple's that now backfire. Slashdot says that "Via Files Suit Against Apple" after Apple indirectly attacked Via, the company which "owns a number of fundamental technology patents inherited from Centaur…"
"Via also has a vested interest," notes Slashdot, as "CEO Wenchi Chen is married to the head of HTC, which Apple sued for patent infringement last March."
RonB writes (in USENET); "Just remember who started this."
Via is "seeking to ban sales of Apple's iPad and iPhone," says the article he cites, "which it says infringe upon three of its U.S. patents. VIA is also seeking damages and has asked for a trial by jury."
"Death by a million cuts," RonB calls it. "Apple basically took on the whole industry. Let's see how well it plays out."
The more M.A.D. this gets, the less popular the patent system will become.
Meanwhile in Korea, only old companies use patents. Samsung has a whole load of them, even in Europe, so it is likely to try and embargo Apple there, having been attacked by Apple first. Always remember who started it.
The president of the FFII, based in Belgium, writes:
Samsung will try to block iphone with patents, the more mess the better
Indeed.
In Korea, only old iPhones may be sold. The next iPhone might be banned by Samsung. As one author puts it:
Samsung may be planning more aggressive tactics against its number one customer, Apple, after legal setbacks in Germany and The Netherlands. The Korean-based company will move to have Apple's next-generation iPhone banned from sale in Korea following EU-wide injunctions issued against Samsung's tablets and smartphones in those countries.
This was covered here the other day. Apple deserves no sympathy as it started this whole mess. █
Permalink

Send this to a friend