11.01.11
Gemini version available ♊︎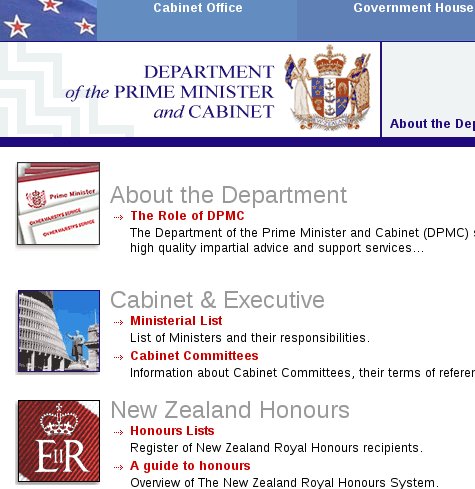 Summary: Government of New Zealand and other lawmakers need to be reminded of the will of their people, not a load of tripe from foreign occupiers and their lobbyists
EXPANSION overseas is what enables many companies to grow and expansion of one's laws is sometimes required to usher the arrival of foreign companies. Now that we learn about the latest militant patent being granted on software and the latest action from a US embargo agency known as the ITC (for blocking rivals from overseas and impose US patent restrictions on them) we can easily show that there is not much good in patents, certainly not for companies outside the US. But for quite some time now Microsoft has been pretending to be the small companies of New Zealand in an attempt to legalise software patents there.
A writer for IDG in New Zealand seems to be doing something a little treasonous by pushing viewpoints that align with that trick. To quote:
The Patents Amendment Bill, waiting for its second reading after the election, includes a superficially simple clause "a computer program is not a patentable invention". This is already being hedged about with guidelines from the Intellectual Property Office (IPONZ) suggesting that software will still be patentable if it produces a physical effect on machinery.
Now, go to the Web site of the company named as favouring software patents. There is not a single product there.
The article also fails to highlight the points of view of developers in New Zealand, who are overwhelmingly (based on survey) against software patents. A lot of the support for software patents came from Microsoft, its lobbyists, and patent lawyers (who just profit from legal wars that benefit society in no way). Developers in New Zealand should keep alert. █
Permalink

Send this to a friend