03.19.12
Gemini version available ♊︎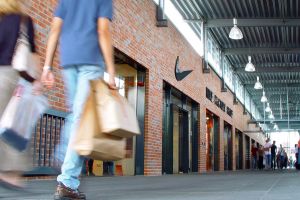 Summary: Signs that Windows is losing its monopoly
On the day that Windows 7 was generally released in October 2009, Microsoft announced that it was "simplifying" the PC. It was a long awaited, much appreciated response to nearly three years of wrestling with the sea of sloth that was Windows Vista.

My review of Windows 7 was both notorious and, even in hindsight, correct. I called it "Vista without the crap." For that review, I ran a scientific test which produced this real-world calculation: Windows 7 expedited the Web browsing process for folks who use Web apps and browsers for their full-time work (like myself) by three-and-one-half minutes per hour. That's 385 hours of productivity regained per year, which is enough time for my company Ingenus to produce one book and rake in a nice heap of cash. I suggested to Microsoft that it use the following slogan: "Use Windows 7, Get Six Weeks of Your Life Back."

I booted Windows 7 Stupor Edition on my Samsung NF310 this morning, and I am sure that I have not done that since sometime before the latest "Patch Tuesday", so I figured that I would install the patches while I had the chance. I went to Windows Update, Check for Updates, and after a huge amount of thrashing about, it came back and informed me that my system was up to date. That is obviously incorrect, which didn't surprise me much coming from Microsoft, so I just told it to go check again. Even more thrashing about this time, for a much longer time, and while it was struggling with that I happened to notice the icon for Windows update in the system tray. I moved the mouse to that, and it informed me that Windows was downloading updates, 81% complete… Well, at least it found them this time. I thought. But then even Windows Update managed to surprise me, which is quite a feat considering how low my opinion of it is… After quite a bit more time, the "Check for Updates" that I had started for the second time finally came back and informed me that my system was up to date!
Permalink

Send this to a friend