08.08.12
Gemini version available ♊︎
Disposable garbage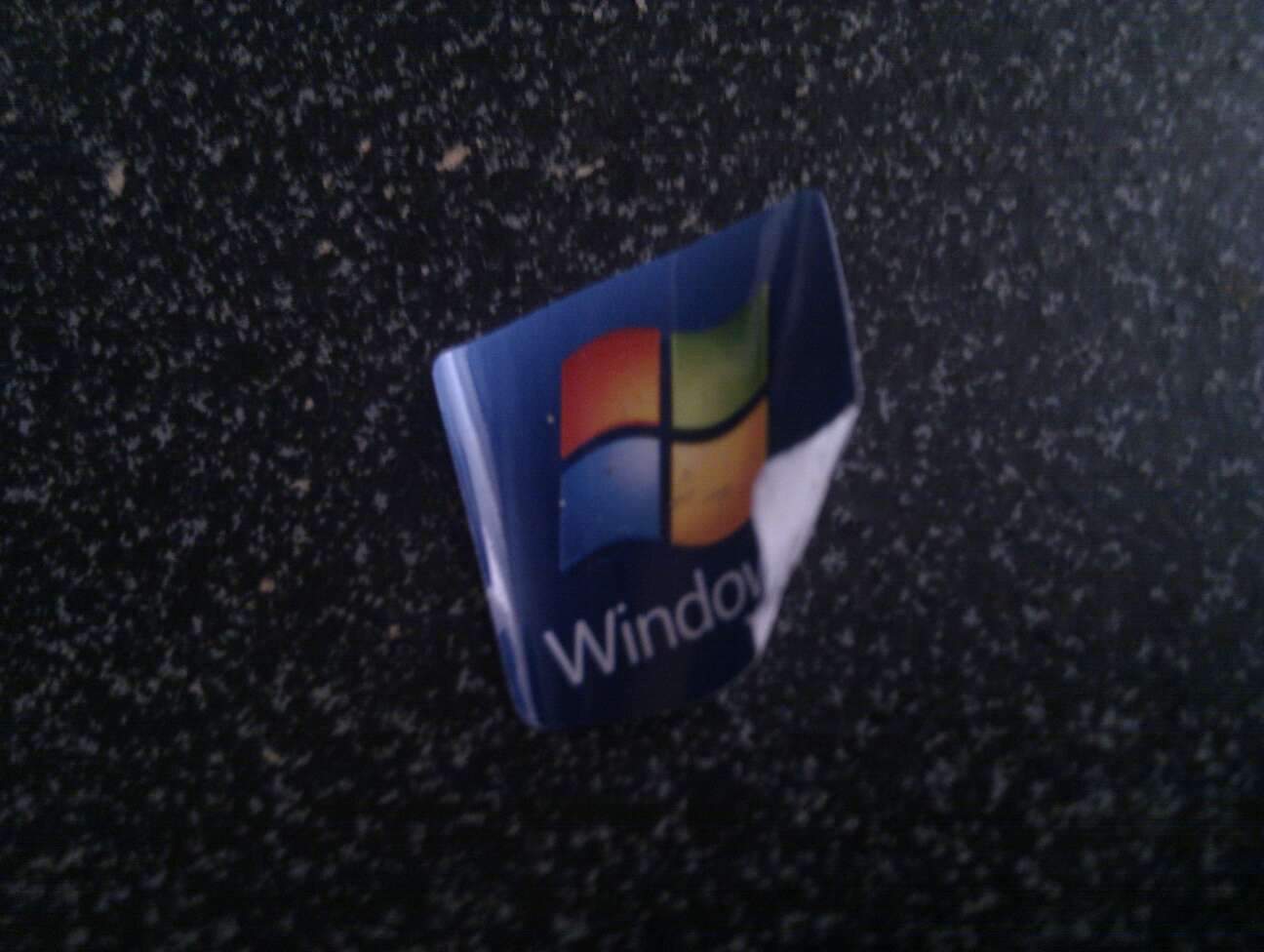 "The hardest thing about replacing Windows 7 with Linux is getting the damn sticker off," Tim wrote. (credit: OpenBytes)
Summary: GNU/Linux is set to gain on the desktop as dissatisfaction with Windows ascends from customers to concerned OEMs
THE joke which is Vista 8 is going to help Microsoft's competitors, argues SJVN. He asks: "What is Microsoft thinking? First, the company decided that it was going to compete with its own partners of decades in the growing tablet market with its Surface tablet. Then, it decided that it's going to force feed Windows 8 users its "Metro" interface. Can they really be surprised when their partners and customers start to turn their back on them?
"Vista 8 is the next Vista.""Microsoft has always been a "my way or the highway" kind of company and it worked… when they have a lock on the desktop. That was in the 90s and 00s, it's the twenty-teens now and the desktop is no longer the center of the computing universe. Now, we use tablets and smartphones as well and we do much, sometimes most, of our "desktop" work on Web sites and with cloud-based applications."
Vista 8 is openly being slammed by OEMs before its arrival. To give the latest example: "The CEO of the Microsoft partner tells the Financial Times that the competition would have "a huge negative impact" for the computing ecosystem."
Acer also complained about Vista and said that other OEMs did too. Vista 8 is the next Vista. A reader of ours added information about another antifeature that he found (pardon the deficient English). To quote his E-mail, "Important info about Windows 8″:
When you install Windows 8 there is question:

Send Microsoft info to help make Windows and apps better.

But in Task Scheduler Application Experience, Autochk, Customer Experience Improvement Program is enabled!!!!!!
One very interesting task is NetTrace task. For what!

This Roy is too much. Why this was not asked in Windows 7????

Why I am tracked?
Why? Because it's Microsoft. It doesn't give a damn about privacy of its customers victims. Richard Stallman calls Windows "expected malware". █
Permalink

Send this to a friend