10.18.12
Gemini version available ♊︎
No longer physical inventions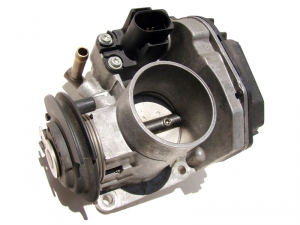 Summary: The resistance to software patents gets a boost from the clear problems phone developers are suffering from
According to Project Disco, "One in Six Active U.S. Patents Pertain to the Smartphone", meaning perhaps that software patents — not just hardware design patents — spread rapidly wherever computing goes. Lucrative markets are getting clogged up ever so needlessly. One FOSS advocate says that it "[w]ould take 2m patent lawyers working full-time to compare every software product with every software patent issued in a given year" (hence the futility of this wasteful system), "which proves that the only ones to benefit are lawyers," responds Bruno Girin.
Bruce Perens says that "both Apple and Google spent more last year on litigation than on all research and development" (commonly known fact by now). Apple continue to patent software for smartphones and Amazon, which sells Android devices, is complaining these days. To quote the latest from Bezos: "The Amazon chief executive says that governments might need to intervene to ensure that the onslaught of patent lawsuits doesn't hurt consumers."
IDG quotes experts [1, 2, 3] as saying that innovation is harmed by these patent wars:
Patents on software and on business methods are fueling a huge war in the mobile industry and holding back innovation, a group of patent experts said Tuesday.

Patent holders — many that don't make products — are using software and business method patents to hold back small companies making innovative products, said some panelists speaking at an event sponsored by the Advisory Committee to the Congressional Internet Caucus.
Over at Groklaw, the lawsuit which started much of this massive debate is shown to be illegitimate. Jones writes:
Samsung pointed out that the judge had told the parties to limit their briefs on two kinds of motions — for judgment as a matter of law and on motions asking for an injunction — to 30 pages. Also there was a rule not to use declarations or other exhibits attached to motions to bring up matters not in the main brief. Portions of Apple's declarations attached to Apple's injunction motion [PDF], in Samsung's view, violated those rules.
Here is more:
While appeals based upon a legally erroneous claim interpretation are not uncommon in the Federal Circuit, this case offers the added twist of a district court that applied a proper claim interpretation at the preliminary injunction stage and then abandoned that claim interpretation in issuing its Final Jury Instructions, without explanation. Hopefully, this issue will be raised on appeal and addressed by the Federal Circuit.
This case has been important for several different reasons, so we shall keep an eye open. █
Permalink

Send this to a friend