11.18.12
Gemini version available ♊︎
Thorny Apple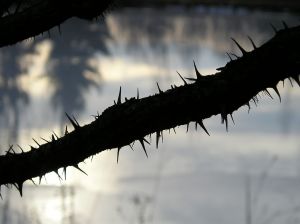 Summary: Updates on FRAND fight and other patent fights against Android
A COUPLE of Groklaw reporters attend a Linux/Android trial which has been stacked with lots of Microsoft boosters, including Janet Tu from a Bill Gates-funded newspaper. Some of the latest coverage from Groklaw [1, 2] is unlikely to have the same reach as that of newspapers. As Pamela Jones put it: "Our reporters were in the courtroom again Friday at the Microsoft v. Motorola trial in US District Court in Seattle, trying to figure out what Microsoft should pay Motorola for its FRAND patents. "
Why was Seattle chosen? It's a biased court setting. It's like those Apple cases that take place near Apple's headquarters, e.g. this case. If the legal system is designed to be objective and to avoid popular bias, then why are trolls allowed to pull defendants to Texas while Apple and Microsoft file for aggressive action in their home turf? This leads to systemic trial misconduct.
Jones continues to cover the Microsoft and Apple cases against Android. It is about FRAND, also known as flat rate patent tax. Here is somewhat of an overview:
We had two reporters in the courtroom today once again at the Microsoft v. Motorola FRAND trial in Seattle. Their coverage is demonstrating, to me anyway, that the last place in the world you can determine a proper royalty for a standard-essential patent is in a courtroom. I don't know which is worse, whoever came up with this bizarre FRAND legal strategy for Microsoft and Apple or the companies for following it. And I do see the wisdom of the two judges who threw out Apple's FRAND claims, Judge Richard Posner in Illinois and Judge Barbara Crabb in Wisconsin. Judge Crabb has just filed an order explaining the dismissal, so after I show you our reports from the trial in Seattle, I'll show it to you as text. Maybe this Seattle judge, Hon. James Robart, should read it, because Microsoft's claims are very similar to Apple's.

It is looking like this trial will be still going on next week, probably until Tuesday. So we need someone to step forward and volunteer to cover for us Monday and Tuesday, if possible, as neither of our reporters will be able to attend. One of them took vacation days to cover this week. Please email me if you can go as Groklaw's eyes and ears. And I know you join me is thanking our volunteers for helping us to know for sure what was really going on in that courtroom this week.
The pro-patents Bloomberg says:
Apple Inc. (AAPL) and Google Inc. (GOOG)'s Motorola Mobility unit are talking about a way to resolve part of their dispute over patents related to critical smartphone technology, according to a court filing.
There are better reports on the subject, but Jones has another update from her site where it is said that Apple cannot extend the scope of litigation as much as it hoped:
Apple Can't Add Jelly Bean to Apple v. Samsung 2 Trial, only Galaxy Nexus ~pj

The Magistrate Judge in Apple v. Samsung 2, the litigation still in the early pre-trial phase in California District Court, has ruled [PDF] on the parties' motions to add products to the case.

Samsung's motion to add iPhone 5 was granted. Apple's motion [PDF] was partly granted and partly denied. It can add the Samsung Galaxy Note 10.1, the Samsung S III, and the Galaxy Nexus, which runs Android Jelly Bean. Apple cannot add Android Jelly Bean itself. That's a huge block of what I'd call a sneaky move on Apple's part, one that did not get past this judge.
Groklaw cites this report which actually seems to contradict the claims above:
A U.S. judge allowed Samsung Electronics Co Ltd to pursue claims the iPhone5 infringes its patents on Thursday, while also allowing Apple Inc to add claims that the Samsung Galaxy Note, Galaxy S III and the Jelly Bean operating system violate its patents.
We wrote about it last week. So who is right? The press or Pamela Jones? This is important because if Apple can sue Android as a whole — irrespective of distributor — there will be serious implications (we will cover those in a separate post). Muktware agrees with what Jones said:
Apple had filed a motion to add more products to its current lawsuits, so did Samsung. Apple wanted to sneak the entire Android 4.1 Jelly Bean in the court case. If the court allowed this addition every single device running Android Jelly Bean, whether or not it was made by Samsung would be affected by the outcome of the case.
For those who wish to see what ridiculous software patents Apple is gaining, watch some news [1, 2] about Apple's new page turn animation patent and Mike Masnick's response to it:
While design patents are a slightly different than other patents, it really is patents like this that get the public to respect the patent system less and less.
Apple too gets the public's respect less and less. The decreasing share speaks for itself.
Both Microsoft and Apple are being eaten away by Linux, little by little; that's why Microsoft and Apple conspired to harm Android and Linux. Antitrust complaints are needed! █
Permalink

Send this to a friend