02.15.13
Gemini version available ♊︎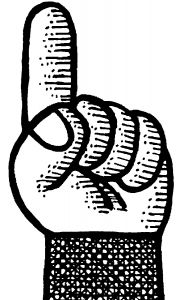 Pointing the finger at the real culprit
Summary: Spin regarding UEFI and complicity among some has been responsible for tarnishing the name of Microsoft's competition (Linux), not just suppress or altogether block its adoption
Linux developers who are serving Microsoft's agenda with UEFI restricted boot are typically former Novell staff. These are people who in the past too worked on Microsoft software, interjecting Microsoft agenda into Linux because Microsoft was paying Novell for it.
This damaging work is reinforcing the weird notion of "Windows 8 PCs", as if hardware should no longer be software-agnostic, even on desktops. A more reasonable response would have been an antitrust complaint, not legitimisation of anti-competitive practices that brick hardware. A FOSS basher and occasional Microsoft booster writes about it as though it's good news, leading others to parrot the official line that has Microsoft controlling the platform, containing the competition (Linux).
We should really be smarter about it. Once Microsoft controls Linux at boot time it can abuse Linux at will. Here is a memorable lesson from WordPerfect, which had to depend on Windows (needless to say, Windows clearly discriminated against WordPerfect). The trial still goes on and here is the latest:
It's going to be David Boies himself speaking for Novell in the Novell v. Microsoft WordPerfect antitrust appeal before the 10th Circuit Court of Appeals in Denver.
The basis of this antitrust trial is, Microsoft used its API control (similar to restricted boot control) to penalise and suppress WordPerfect. UEFI restricted boot enables similar abuse of power, so pundits who give their opinions about it should take into account Microsoft's historical behaviour. Dr. Garrett too should be aware that his work is helping Microsoft, more recently generating coverage like this or this, blaming Samsung rather than Microsoft (which masterminded the whole thing) after it helped generate negative publicity for Linux, the kernel (later it turned out that Linux [can be] acquitted in Samsung laptop UEFI deaths). Sure, Samsung is Ballnux (Microsoft-taxed Linux) anyway, so it oughtn't be endorsed, but with coverage like this we lose sight of the real culprit. Microsoft is guilty for shoving this nonsense down OEMs' throats and the Linux Foundation's endorsement for Microsoft's tactics is in no way helpful. More fiascos are surely on their way and we must remember to blame the company which pushed for it, not those who failed to follow orders from Redmond. █
Permalink

Send this to a friend