05.25.13
Gemini version available ♊︎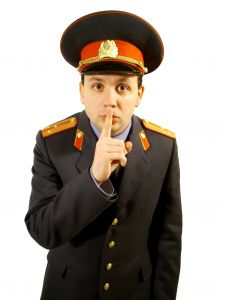 Summary: Another attack on GNU/Linux results in payment to trolls and silence from Red Hat, which keeps the FOSS community in the dark
ACCORDING TO this concise and cryptic press release of Acacia, "Acacia Research Corporation (Nasdaq: ACTG) announced today that its subsidiary, Business Process Modeling Solutions LLC, has entered into a settlement and license agreement with Red Hat, Inc. This agreement resolves patent litigation that was pending in the United States District Court for the Northern District of Texas."
No word from Red Hat. Late on Friday it was just dropped onto the wires, as before. Red Hat's situation with Acacia was covered here before [1, 2, 3] and the problem here is the same. Red Hat offers no transparency and continues to feed a troll. The main problem is not the latter, but Red Hat chooses its self interest over the interests of FOSS by not challenging the troll.
Hopefully, with the looming arrival of new legislation, trolls will become easier to beat. A new report explains what the 'Patent Abuse Reduction Act' is about by stating: "The legislation, if passed, will make it hard for patent trolls to persist with their tactics of using corporate chimeras to launch multiple instances of litigation against the same target. It will also force trolls to pay all parties' costs if they lose a patent case.
"Response to the bill has been positive. Rackspace, also based in Texas, has declared the Bill a fine idea and naming it "a very powerful weapon" in the fight against trolls.
"The Internet Association also likes the Bill, calling it "a valuable contribution to the ongoing discussion about how best to put an end to abusive patent litigation practices and to promote, rather than burden, real innovation in today's Internet economy.""
Trolls, however, are not the only problem. Consider what Microsoft's deal with Novell accomplished in order to keep spreading SUSE patent tax to more and more places at the expense of Red Hat. Consider the patent attacks of Microsoft and Apple on Android, too. Apple started suing Linux-based device makers about three years ago, starting with HTC. Since then Apple has been trying to ban or tax sales of such devices and now that a Samsung device is breaking all records Apple steps in with some patents again. To quote Pamela Jones' coverage of this: "The judge in Apple v. Samsung II asked the parties to narrow their claims, so they did but now Apple would like to add more claims [PDF], specifically to include the Galaxy S4. Samsung just sold 10 million S4s in less than a month, and Apple's hair must be on fire.
"Would you like to know what it thinks of all you 10 million users of the new Samsung Galaxy S4 phone? It thinks you are infringing their stupid patents too, meaning, I would imagine, that if it is successful in this case, it will ask for an injunction against the phones you want and bought.
"I'll show you what this stupid case is all about and what Apple thinks about you for buying the phone you want to buy and use, which Apple would like to make illegal to buy and use in the US by means of some infuriating software method patents. If you don't see why software shouldn't be patentable subject matter after watching Apple go for Samsung's throat with these patents, I give up."
The problem is, inherently, patents. It's not patent trolls in isolation. Apple and Microsoft are in these fights together and their combined effort is a proprietary mess. Once Free software leapfrogged them, as expected, they decided to use patents, their backup/insurance plan. Acacia is one of Microsoft's patent proxies of choice by some people's assessment. There is former Microsoft staff there. █
Permalink

Send this to a friend