10.30.13
Gemini version available ♊︎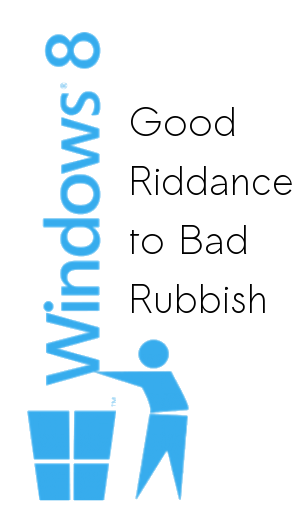 Summary: Why we are becoming more of a GNU/Linux news and advocacy Web site
Let's face it. This site has changed. It has changed for a reason. Vista 8 is proving to be self-destructive and Microsoft Windows is an empire in collapse. I therefore find myself drifting back towards GNU/Linux advocacy which mostly omits the competition (Apple, Microsoft, etc.) and also goes further by assuming Free software is now commonplace and that therefore we can promote justice (e.g. using Free software to facilitate whistleblowers; see recent posts about this).
De-emphasising Microsoft does not mean that it's any less malicious and corrupt than before (based on [1], which was published by Christine Hall, the PR and whitewashing continues); it just means that it may not be worth the same level of attention as before. The same goes for Bill Gates and his patent trolls/sharks. What we basically need to do is re-align the site's coverage based on current priorities.
Bytes Media is buying Tux Machines, which means that a lot of GNU/Linux advocacy will return to being my primary focus (less negative, more positive). GNU/Linux advocacy is where I really come from and also what I do in social nerworks. I won't stop protesting against software patents and exposing Microsoft's dirty tricks, but these aspects of the site might get drowned in a sea of posts about the merits of software freedom, privacy, and various other tech rights. The front page of this site has already been changed to reflect this. We'll soon publish our 17,000th blog post, which may coincide with us starting to run Tux Machines. █
Related/contextual items from the news:
1. All Things Open: Microsoft Explains Open Source
As expected, there really wasn't much new here. Basically, it's the same ol' same ol' from the Redmond boys. Microsoft wants you to know they've changed and that they now embrace open source. The small audience, the smallest of any presentation I've been at so far at All Things Open, was treated to a long list of open source projects to which Microsoft contributes.
Permalink

Send this to a friend