07.21.15
Gemini version available ♊︎
From authority need not always come justice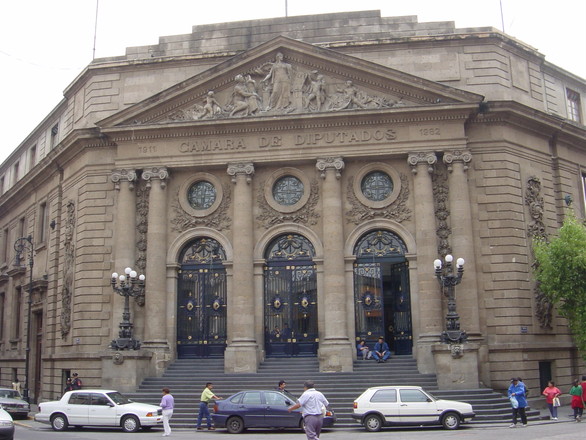 Summary: A roundup of the latest patent news from Europe, focusing on Italy, the UK, Germany, and Hungary
UPC and EPO
DAYS ago we recalled Italy's defeat on UPC. Italian politicians basically surrendered to patent maximalists and patent lawyers in Europe are expectedly jubilant. One wrote: "The renewal fees will be less than 5.000 EUR during the first 10 years of the patent. The cumulative total to be paid over the full 20-year term will be just over 35.555 EUR. Currently, the total amount of renewal fees for a European patent validated in 25 member states is 29.500 EUR during the first ten years and 158 621 EUR in total. In other words, the True Top 4 decision corresponds to a reduction of 78% compared to the current situation."
It's all about money, isn't it? Even as the EPO continues to attack its own staff all that the management can wave as an excuse for this is money. Rather than a public service the EPO is now a greedy corporation. Who's funding the EPO anyway? European taxpayers. It's a form of subsidy or 'welfare' for a system that is headed by corrupt officials with astronomical salaries and relatives/friends/former colleagues in positions of power. We can become a laughing stock even in the eyes of Zimbabwe now.
Qualcomm's Patent Abuse Under EU Fire
"Even as the EPO continues to attack its own staff all that the management can wave as an excuse for this is money."In other news from Europe, Qualcomm faces new EU antitrust probes over patents [1, 2, 3]. Why did it take so long? We have written about Qualcomm's abuses for quite a few years. As one publication put it, "European Union antitrust regulators are investigating whether one of the world's biggest chipmakers, Qualcomm, uses illegal tactics to shut out rivals, six years after slapping a record 1 billion euro ($1.09 billion) fine on Intel for a similar offence.
"Qualcomm has been feeling the heat from regulators in Europe, the United States, China, Japan and South Korea in recent years in relation to its licensing model and the power of its patents in mobile networks and communications devices."
Qualcomm is perhaps the only hardware giant that can rival Intel when it comes to scale of crimes (although Intel does criminal things in many more areas and aspects).
The whole Qualcomm situation ought to teach Europe — and this includes the antitrust officials — that patents maximisation is not what Europe needs.
Shaming the United Kingdom for Not Being Crazy Enough About Patents
Here in the UK we regret to see this patent propaganda titled "UK patent applications dropping as Sweden files 3.5 times more patents than the UK". On the face of it, this sounds like exciting news, but the article is actually berating Brits for not amassing patents as though only when you acquire (buy) or get granted a patent your work becomes "innovative". Here is the opening sentence of the article: "Bad news: the UK's attitude to intellectual property remains dismissive, as new figures show that the number of patents filed were not just below the EU average, but actually falling."
How is that "bad news"? That's like saying that the UK having less nuclear weapons than Russia is "bad news". England reportedly puts all of its nuclear arsenal (not to be confused with Trident) in Scotland and the Scots surely hate it, judging by the growing popularity of SNP. Perhaps they realise that nuclear waste and nuclear warheads on their soil not only fail to improve their security (Russia would view Scotland as a high-value target) but actually cause potential health hazards (see Japan and Ukraine). A lot of that is true for patents too, as they are basically weapons that either discourage innovation (deterrence) or assault Brits who come up with good ideas and implement them.
The article continues with this statement: "In absolute numbers, by far most patent applications come from Germany. With 22,800 filed, the country had over 40 per cent of all European applications."
Well, the EPO is now based in Germany, too. Does it mean much? No, it doesn't mean that Germany is most innovative, it just shows that many Germans (or German companies) like to pass money for Munich and other German cities to devour.
There is this constant obsession of patent lawyers. They want to delude technical people into believing that correlation between patents and innovation (or market leadership) is so strong that without them hiring lawyers their businesses will fail. Hiring patent lawyers is a waste of time and legal costs are often the cause for companies going bankrupt. In many cases, patent lawyers are just a burden that tries hard to market itself.
Patent Lawyers Promote Patents in Hungary
Today in the lawyers' news/media we find "Shelston IP" trying to set the record on patents in Australia and in New Zealand, where technical people have been fighting for many years against patent lawyers and corporate lobbyists.
On the same day "Danubia Patent & Law Office LLC" tried to set the record on patents in Hungary (part of the EU), where resources for patent applications are far more limited than in Germany.
Does anyone in Europe (especially the less fortunate member states) think that this UPC hype will do them any better than German bankers did for Greece? █
Permalink

Send this to a friend