08.26.15
Gemini version available ♊︎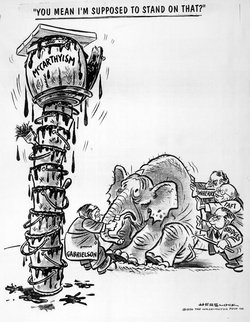 Summary: A look at the recent assault on GNU/Linux in Munich and the likely cause for this assault (in such a timely fashion, too)
Over the past couple of days we have been writing about what Microsoft does in Munich, basically trying to stereotype/stigmatise this city's GNU/Linux migration (also on the desktops) as a failure, doing so repeatedly, each time just quoting a person or two at most. There is now a good article on the subject, noting: "This "story" surfaces every several months and, for some reason I always fail to fathom, everybody starts parroting it. It goes thus: Munich is sick and tired of how inadequate Linux is for everyday use and is ready to ditch years of work and millions of euros to return to Windows.
"As usual, the facts say something different: all that has happened this time around is that two (count 'em: 2) councillors have sent a letter to the mayor requesting that some new devices that have had Limux (Munich's tailored Linux flavour) installed on them, be equipped with Windows because the Linux distro comes with "no programs (text editing programs, Skype, Office, etc.)" that the councilors can use."
This "story" has once again been amplified by Microsoft propaganda sites and then some blogs, perpetuating old myths and factual inaccuracies (some more gross than others). Microsoft AstroTurfing is quite possible here. As one person, Michael Matthew, put it this morning, "Microsoft Germany has their own dedicated team to wrest Munich away from Linux" (and Free software at large).
"They are trying to scare those who wish to move governments to GNU/Linux, especially in light of Vista 10′s serious failings."It is not hard to see why Microsoft is nervous about Munich. The city's success story with GNU/Linux can lead to the spread of a new trend, so McCarthyism (like witch-hunt against Communism) is what Microsoft now resorts to. Vista 10′s overt privacy violations combined or conjoined with NSA leaks that show Microsoft collusion in espionage can potentially destroy the Windows monopoly everywhere in the world, including parts of the US. There are "Lots of Reasons to Avoid Windows 10″, as the Goodbye Microsoft Web site put it earlier today, and "Meanwhile, Linux is getting easier to install and more capable every year. And it doesn't snoop. Some applications issue crash reports that ask me if I want to send them to the developers; "no" is always presented as an option."
Ken Starks, in the mean time, says it's time to target (and boycott) Lenovo for spyware that it adds to Windows. Lenovo merely piggybacks Microsoft when it comes to surveillance, so it would make sense to target everything that runs Windows, not just Lenovo. It's a tool of espionage. It is also not secure (by design), so even Five Eyes oughtn't use it in governments. It's a bait or a trap.
Microsoft is understandably nervous right now because Vista 10 is failing in a very big way, as we last showed last night.
The large army of Microsoft boosters at IDG (some are existing Microsoft employees, not just former ones) continues to belittle Vista 10 issues. Remember that IDG receives a lot of money from Microsoft in order to promote Vista 10 (advertisements in IDG sites), so IDG appointing many Microsoft people as "writers" simply makes business sense. Preston Gralla is the latest among the boosters of Vista 10, doing his usual Microsoft propaganda (he has been doing this for over a decade) which iophk calls "spin and lies" because it's hardly hinged on facts at all. It's jaw-dropping drivel which might only fool the most gullible among readers.
Having already made a beautiful Spanish word, "Vista", get a bad connotation (Like Isis), Microsoft now does the same thing to a special decimal number, "10″. Attacking Munich's story of successful migration to GNU/Linux is a priority at the moment. They are trying to scare those who wish to move governments to GNU/Linux, especially in light of Vista 10′s serious failings. In many countries and in many occupations the EULA of Vista 10 is not even compatible with the law. █
Permalink

Send this to a friend