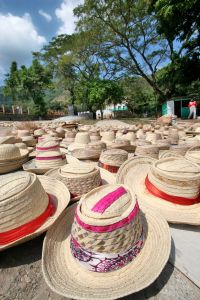 Summary: The plague which is Microsoft staff swapping hats (to masquerade as journalists) is still impacting news giants
OVER the past half a decade (or more) we have given many examples where CBS hired from Microsoft and appointed 'journalists' who not only had worked for Microsoft (to cover Microsoft issues and/or bash Microsoft's competition) but even people who still worked for Microsoft. It's like they are wearing two hats. The latest such example goes only a month or two back. There are dozens of such people (in total) and it is a very big deal because CBS owns and controls ZDNet and CNET, among many more sites. Last night we were told by a writer from Ars Technica (owned by Condé Nast, just like Wired and Reddit) that Microsoft sponsored the launch of Ars Technica UK, where every single page right now bears a huge Microsoft advertisement (which ad blockers are unable to hide). Ars Technica already employs several pro-Microsoft propagandists.
IDG
, which owns and runs a huge number of sites that cover technology and proclaim to be news sites, can serve to show the
security bias which we last mentioned the other day
. As spotted by
this comment
, "Roger
Roger A. Grimes
] currently works for Microsoft as a principal security architect."
"The author clearly has never met a good troll," said another comment. The title of the piece is
"We need the Internet police now more than ever"
. This is total nonsense. What we need are operating systems without back doors, i.e. we need to abandon the likes of Microsoft (no more Windows). It facilitates cyber-crime, leads to botnets, DDOS attacks, extortion, etc.
This article is not atypical; this is just Microsoft propaganda (whether planned/coordinated or not). It's Microsoft philosophy publicly projected. There is mostly blaming of the victims from Microsoft's Grimes (Microsoft salaried 'journalist'). Watch one of
his latest
: "Get real about user security training" (because it's easy to blame the victims).
One day it may become possible to effectively screen journalists. We hope that journalism wouldn't be so easy for Microsoft to penetrate and use to its advantage, leaving Microsoft only with
aggressive PR agencies
that try to
push 'prepared' articles to journalists
.
⬆
"Mind Control: To control mental output you have to control mental input. Take control of the channels by which developers receive information, then they can only think about the things you tell them. Thus, you control mindshare!"
--Microsoft, internal document [PDF]