10.01.17
Gemini version available ♊︎
Patent Trolls' Absolute Barrier?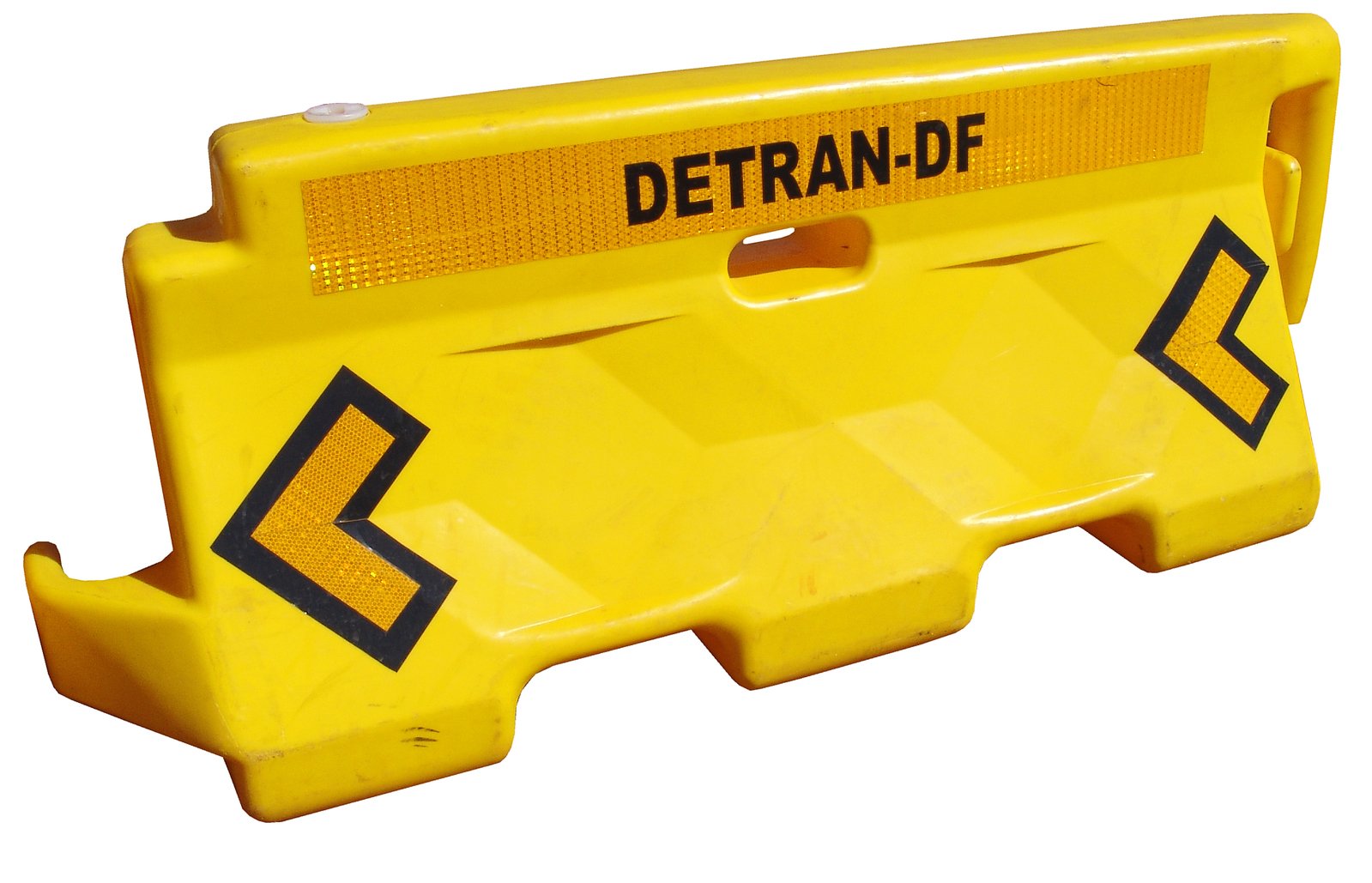 Summary: The great success of inter partes reviews (IPRs), dealt with by the US Patent and Trademark Office's (USPTO) Patent Trial and Appeal Board (PTAB), frightens those who make a living from litigation; we take a closer look at the stance of PTAB opposers and what motivates them
THE USPTO grants far too many patents, as we noted in our previous post. Moreover, as we last noted yesterday, tribes are being used to shield patents from quality control. Not only the Mohawk people are playing a role (for Allergan) [1, 2]; now it's about patent trolls, too.
The battleground is now divided into two; on the one side we have companies that actually create something, whereas on the other we have serial litigators (who create nothing). One side wants PTAB (and habitually petitions PTAB), whereas the other is utterly afraid of PTAB (and compares PTAB staff to murderers).
CCIA, which is funded by technology companies for the most part, continues to write in defence of PTAB. It's basically an eliminator of bad patents, notably software patents. 5 days ago it wrote about IPR successes and mentioned a patent troll:
Water Filtration System flow diagramAPTWater makes water treatment systems that clean up polluted groundwater and wastewater. You've probably never heard of APTWater. I hadn't, nor had a friend who lives near their headquarters and works on water issues.

Of course, that didn't stop a patent troll from suing APTWater over their wastewater treatment technology. APTWater wasn't the only one sued—at least two other water treatment companies were sued as well.[1][2]

But instead of being forced to litigate to defend itself, or taking an unfavorable settlement offer, APTWater responded by filing a petition for inter partes review (IPR). Using IPR, APTWater succeeded in achieving a quick (and likely reasonable) settlement from the patent troll after the PTAB determined that the patents were likely invalid.
To extremists like Watchtroll (IP Watchdog) this is bad news because they front for trolls. In many cases, depending on how one classifies a troll, their clients are trolls. It was only a couple of days ago that they attacked PTAB again. They do this several times per week and are working on this more closely with Patently-O, another site which more often than not pushes the agenda of trolls. The subtle PTAB-bashing blog posts continued at Patently-O last week. Dennis Crouch was cherry-picking cases of Federal Circuit dissent and wrote about other Federal Circuit cases such as NobelBiz v Global Connect.
Expect a lot of these subtle PTAB-bashing blog posts. The patent trolls' lobby wants to demolish patent reform and put an end to PTAB.
Will they succeed?
It seems very unlikely, especially considering the recent record of the US Supreme Court (SCOTUS). Moreover, Christopher Beauchamp — as Crouch pointed out the other day — says that PTAB's actions ("the AIA-trials") are "constitutionally proper". To quote:
Prof. Christopher Beauchamp has added further to the historical analysis relevant to the question of whether it the AIA-trials – trial-like administrative patent revocations – are Constitutionally proper.

[...]

One of Beauchamp's most interesting conclusions here is that the early (i.e., pre-Bill-of-Rights) revocation proceedings should probably be seen as creating a break from prior English tradition. Thus, for patent revocation, the focus should be on the jury right as contemplated by the repeal process found in Section 5 of the 1790 Patent Act, which allowed for any member of the public to seek cancellation. Unfortunately for clear resolution of the Oil States question, the original Patent Act is ambiguous as to whether the repeal should be tied to a jury trial.
There seems to be no strong basis for reversing or taking away PTAB and it seems very unlikely that SCOTUS (in its current form) will believe the trolls' lobby and stop IPRs.
Recently, IP Watch published two articles about it from Steven Seidenberg and one from Dugie Standeford . All are behind a paywall. The first one says: "The United States Supreme Court recently agreed to hear arguments in Oil States Energy Services v. Greene's Energy Group, a case involving a patent on a device used for hydraulic fracturing (fracking). After the patent was granted, Greene's petitioned for, and was granted, an "inter partes review (IPR)" by the US Patent and Trademark Office's Patent Trial and Appeal Board (PTAB). After losing at the board, Oil States asked the high court to determine that IPR, which is used to analyse the validity of existing patents, is unconstitutional because it takes away private property rights by denying Art. III jury trials."
The second article speaks again about Oil States. Seidenberg said this on Thursday:
Initially, the lawsuit was widely viewed as a waste of time. The suit asserted a strained legal argument that already had been rejected twice by federal appellate panels, in 1985 and 1992. Yet this lawsuit, Oil States Energy Services v. Greene's Energy Group, has now reached the US Supreme Court. So later this term, the high court will decide whether the US Constitution prevents the US Patent and Trademark Office from ever striking down issued patents.
Seidenberg's second article (the following day) argued that "[s]hould the Court rule against the USPTO, it would dramatically alter the US patent system in favor of patentees, give a big boost to patent trolls, and damage innovation in the US…"
This is what everybody knows. But not everyone is against trolls; in fact, sites like IAM and Watchtroll are strongly in favour. To quote the entire summary:
Does the US Constitution prohibit the USPTO from striking down issued patents? That question will be decided by the US Supreme Court later this term. Should the Court rule against the USPTO, it would dramatically alter the US patent system in favor of patentees, give a big boost to patent trolls, and damage innovation in the US. The ruling also would make the US an outlier among major industrialized countries – turning it into the only such nation where patents could not be challenged in administrative proceedings.
Also on Thursday, Josh Landau (CCIA) explained why PTAB, which already eliminates many patent trolls, is desirable to companies (not law firms).
Here is part of his analysis:
The PTAB determined that the petition showed the POI patent was likely invalid. POI filed substitute claims, saying that if the PTAB made a final determination of invalidity, then the substitute claims should be allowed instead. POI did this, instead of asking to amend their existing claims, because if they amended their existing claims, they wouldn't be able to obtain damages for actions taken before the amended claims issued—meaning they'd get nothing from their ongoing lawsuits against the realty defendants.

POI also tried to get the IPR dismissed because the Texas Association of Realtors had allegedly failed to identify all real-parties-in-interest. They claimed that the realtors themselves, and the National Association of Realtors, should have been named, even though they had no ability to control the IPR proceedings.

The PTAB disagreed with the patent owner (by this time, POI had given up, dismissed their lawsuit, and sold their patents to a patent holding trust) on all fronts. It concluded the Texas Association of Realtors had named all relevant parties. (Although, if the problematic Stronger Patents Act were to pass, that likely wouldn't have been the case – the Texas Association of Realtors might have been required to list all realtors who pay dues to them. The PTAB also ruled that the existing claims were invalid. And the proposed substitute claims weren't patentable either, both because they were obvious over the prior art, and because the original patent didn't actually describe what the claims contained.
More of PTAB means better patent quality. Terms like "patent owner" (above) are not helpful because patents are not owned but are granted as a temporary monopoly. It's not subjected to the same privileges or protections as actual property. In fact, Canada's Supreme Court now grapples with a case in which it "has significantly curtailed the ability to challenge a patent monopoly on the basis of an unsubstantiated promise in the patent application that the claimed subject matter of the patent will provide a particular utility."
The very fact that granted patents are not confirmed as legitimate is why many lawsuits are filed in crooked courts, notorious for their biased judges. Up until recently the lion's share of patent lawsuits got filed in East Texas, the patent trolls' docket. This, however, could soon be history. As even IAM cared to admit:
In his comments, [USPTO interim Director] Matal maintained that, with the courts still filling in some of the blanks from the Supreme Court's ruling, venue would remain a hot topic. "I don't think the issue has been put to bed," he said. "I think the district court judges out there aren't going to walk away from this easily – they'll continue to try to interpret the venue statute that keeps a broad jurisdiction for them."

Matal was speaking before the Court of Appeals for the Federal Circuit judgment in In re: Cray, which was issued last Thursday, although he did reference it in his comments. In its decision, the CAFC ruled that the Eastern District of Texas had wrongly blocked a petition by supercomputer manufacturer Cray to have an infringement suit, brought against it by Raytheon, transferred out of the district.

In making its original ruling the East Texas court had proposed a four-factor test to help determine what constitutes a "regular and established place of business" — the part of the US statute which has become the focus for establishing venue since TC Heartland.
"Matal was speaking before the Court of Appeals for the Federal Circuit judgment," said the above (about the Cray case). He too has found out that patent trolls are on shaky ground (as per SCOTUS), East Texas has a dubious court with an abusive judge, and things ought to change. As another site has put it:
Federal Circuit guidance on patent venue provided when granting a writ of mandamus in In Re Cray made clear that typical work-from-home employee will not create a "regular and established place of business" but it's possible some remote offices will create venue. Cray will also likely affect Delaware's recent guidance on venue
Matal was also mentioned the other day by Patently-O, which said there's an award coming. To quote: "Patents for Humanity recognizes inventions that address global development issues such as medicine, nutrition, sanitation, energy, and living standards. We invite innovators of all kinds to tell their stories of helping underserved communities through the power of technology. Individuals, corporations, nonprofits, small businesses, academic institutions, and government agencies are all welcome to apply."
Interactions between PTAB and the Federal Circuit have long been explored by Patently-O, which tried to pressure PTAB from above.
A case that we previously mentioned here, Helsinn Healthcare S.A. v Teva Pharmaceuticals USA, Inc., is now being recalled by Patently-O in an article about pre-AIA issues and another in which Dennis Crouch just nitpicks easy PTAB decisions where obviously bogus (trivial) patents get invalidated. To quote:
In its obviousness analysis, the Board found that Arakane taught all of the elements of '648 patent's challenged claims and that it would have been obvious to combine them in the way claimed. On appeal, the Federal Circuit has affirmed – holding that the Board had made reasonable conclusions both on the facts and the law.

The case includes a couple of procedural findings — importantly the Court permitted (at least in this situation) the PTAB to reach factual and legal conclusions not directly addressed in the petition.
There's this other new post (from the patent microcosm, as usual) about who should pay the price when patents are deemed invalid by PTAB. Given the source of the failure, usually examination, if it can be proven that the USPTO granted a bogus patent, it should be the USPTO or the bogus patent's filer paying fees to PTAB, not the petitioner. But currently it doesn't work this way:
Not so fast. If the case is moot because all of the claims have been extinguished, you may have foregone your ability to pursue discovery to support your claim for attorneys fees in federal court.

MD Security Solutions, LLC sued Protection 1, Inc. for alleged infringement of U.S. Patent No. 7,864,983 concerning a security alarm system. Protection 1 asserted the standard counterclaims seeking declarations of invalidity and noninfringement. A third party (RPX, Corp., a patent risk management company) filed a request for inter partes review seeking to cancel the claims of the '983 Patent. Protection 1 filed its own IPR as well (which was essentially the same as RPX's), and also joined in RPX's IPR. Protection 1 agreed to be bound by whatever happened with RPX's IPR. The parties in the federal case then jointly asked the Court to stay the case pending the PTAB proceedings.
What's interesting here is that it's RPX filing the petition, in this case against what seems like a troll (an "LLC"). RPX is often seen on the side of major patent trolls, so this is somewhat of a reversal. █
Permalink

Send this to a friend