10.18.17
Gemini version available ♊︎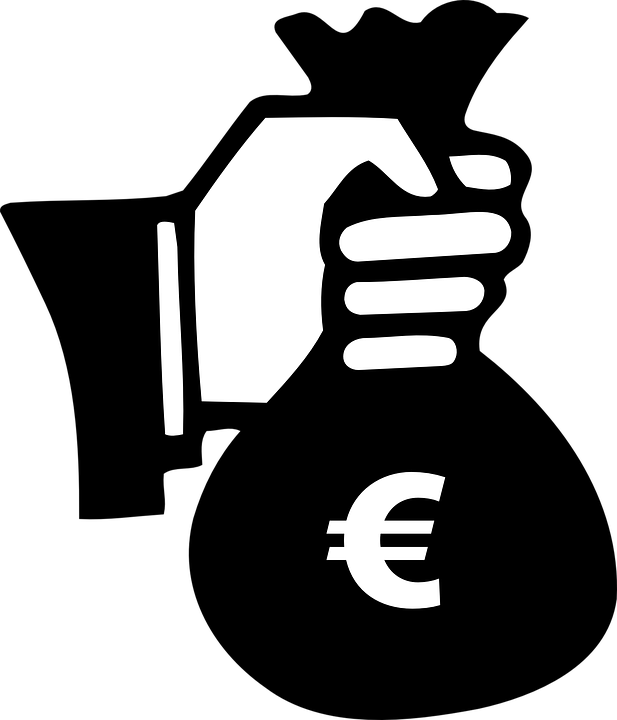 Summary: A much-discussed topic at the EPO is now the ever-declining quality of granted patents, which make or break patent offices because quality justifies high costs (searches, applications, renewals and so on)
THE world used to think that EPO-granted patents (EPs) were the best. We thought so too, but when software patents started to creep in, even after the ban, we began to feel worried. Then came the infamous "as such" moment of Brimelow, the President who soon thereafter left her job for Battistelli to take.
We're not in a good place right now. Europe's position is at stake. EPs play an important role in competitiveness.
Yesterday, Patently-O presented another graph. It's a graph which can be interpreted as a patent bubble building up provisionally in the US. SIPO in China is probably doing even worse, with over a million patent applications last year alone (and many terrible patents being granted all the time). "For the chart above shows the percentage of US-originated utility patents that claim priority to one or more provisional filings, grouped by year of issuance," Patently-O wrote. So the gold rush continues.
This morning we found this new article titled "Patents as a Technology and Marketing Resource" (yes, marketing!).
So right from the horse's mouth (the patent microcosm) we now have admission that many patents are for marketing, not for innovation. For some nations, especially China and the US, there's some false sense of national pride in the number of patents, as if the greater the number of patents, the more innovative they have become. Anyone with a scientific background knows that this is utter nonsense. This accomplishes nothing but litigation chaos (which already spreads to China, sometimes at the expense of the US). It's already happening in Germany too (number of patent cases is soaring). It's good for nobody but the litigation 'industry', which makes up much of Team UPC.
The above article says: "Patents and published applications are readily accessible via the website of the United States Patent and Trademark Office (USPTO) and via the websites of other countries or jurisdictions, such as the European Patent Office (EPO). Patent information is also available via commercial sites, such as Google Patents."
To them, the litigation people, this is a sort of catalogue for stemming potential lawsuits, i.e. profit opportunities. At whose expense? The public, obviously.
What we worry about most (since we started covering EPO about a decade ago) is patent quality. It was always our focus.
Earlier today an EPO insider told us: "Observed at the EPO by an experienced examiner: At the EPO inexperienced examiners (e.g. 2 years of service) have to reached 85% of the target of an (very) experienced examiner. How to they do this? They skip reading large parts (if not all) of the description and they concentrate mainly on independent claims."
As one of our members put it, "rubberstamping is obviously enough [and] the patent racket must go on" (hurting potentially innocent small businesses, sometimes putting them out of business).
"EPs play an important role in competitiveness."Stories about EPO patent quality have begun coming out, mostly at IP Kat comments. There are many other issues, such as nepotism. To quote one new comment:
Sorry guys but you seem to be very critical about the quality of work at the EPO and this is not fair.

Look this chart : https://www.suepo.org/documents/42912/54300.pdf

It speaks for itself. Contrary to your allegatioins, it shows how good the quality of work at EPO must be if so many Battistelli's associates now work at EPO.

La Famiglia
Then there are the EPO's human rights abuses:
Do not forget the extraordinary quality of the investigative unit and disciplinary committees !

They always find the culprits among staff reps and union officials at a 100% rate !
It's sometimes easy to lose sight of the fact that EPO was supposed to be an examination office rather than facilities where staff gets tortured, commits suicide etc.
No doubt the patent world is, in general, worthy of some scrutiny. Two days ago we saw this article titled "And He Could Have Been the Father of 3D Printing" (whatever they mean by father).
It perpetuates the invention myths (like the "little guy", or the "sole inventor", or "eureka moment") and the notion that some things come into being overnight by a single person rather than evolved on the "shoulders of giants". Wrongly asserting that something is "invented" because a patent got filed (1984 on 3D-printing in this case) is clearly misguided. 3D-printing is like printing or sculpting. Nothing too innovative about it, except it's done by robot, typically managed by software. The article says: "That concept became the genesis of a 3D-printing patent that Masters filed in 1984 — before some of the most celebrated pioneers in what has become a $6 billion industry filed their own 3D-printing patents. Masters subsequently filed additional patents as well, though few have heard of the now-67-year-old grandpa from South Carolina. For those who have, Masters is better known as a pioneer in a very different field."
Getting back to the original subject, let's remember what patents are and what they exist for. To assume that without patents there would be no innovation? That's just insane. That's the kind of insane ENA thugs like Battistelli are likely to be, having never experienced science firsthand.
"During the Battistelli era," said the next comment, "I have noticed a very clear degradation of quality in three aspects."
Here is the full, long comment:
Re. the quality of work at the EPO, here's my two pennies' worth:

I'm a former EPO examiner, currently working as a professional representative, prosecuting quite a lot of applications both in Europe and overseas, and both for domestic and overseas clients. Consequently, I believe to have a decent insight into the current and past situation, as well as some points of comparison with other patent offices. My evidence is of course purely anecdotal, but I believe it to be rather representative.

Examination quality at the EPO has historically had three strong points and one weak point: the strong points were quality of search, supervision of the primary examiners' work thanks to the three sets of eyes' system at the examination division, and consistency in the evaluation of inventive step thanks to the problem-solution approach and how it's drilled into examiners' heads during training. The historically weak point has always been bad training concerning clarity, which is related to the "once it's granted, it isn't our problem any longer" view of patents at the EPO, leading to a very formalistic, by-the-numbers examination of clarity at the EPO, without taking into account the actual purpose of the patent claims: determining whether there is infringement or not. There have of course always been outliers with respect to quality, individual examiners clearly unable and/or unwilling to do a proper work, and a clear lack of accountability of these examiners, but thankfully it has historically been a very small minority.

During the Battistelli era, I have noticed a very clear degradation of quality in three aspects. The first is quality of search: I more and more often see other patent offices (mostly USPTO and China's SIPO, but even the New Zealand PO) come up with "killer" prior art for applications that passed the EPO's search report with flying colours. This is of course intensely frustrating for my domestic clients, who choose to invest significant money in foreign filings based on the EPO's search report to see the application then squashed abroad. The second issue is an increasing tendency by examiners to "push" applications to grant, with examiner amendments that are too restrictive (without consulting me first), unwittingly introduce added matter and/or are riddled with clerical and language errors. I'm losing count of the times I've had to file requests for correction of the text intended to grant due to an erroneous amendment by the examiner. The third issue is a worrying readiness to summon to oral proceedings as a means to pressure the representative to accept amendments proposed by the examiner. Requests to hold the OPs by videoconference are of course systematically denied without much reason, putting representatives not based in Munich or The Hague at a clear disadvantage.

Knowing the EPO's internal production evaluation system, it is quite clear that every one of these problems has Battistelli's productivity pressure at its source. Examiners pushed to churn out increasing numbers of "work products" (search reports and grants/refusals) at the end of the year cut corners in search first, and then in the exchanges with the representative during examination. This has, in many ways, negative effects on applicants and professional representatives as much as on third parties. It appears that I'm not the only person working "at the coal face" of patent prosecution to be aware of these problems, and that we should start making our complaints better heard at the level of the AC.
The next comment is good too:
So it was a "tactical" decision by the "rebel" AC delegations not to strongly resist the current President and his horrible policies? Hmmmn.

To quote John Stuart Mill: "Bad men need nothing more to compass their ends, than that good men should look on and do nothing". That applies pretty directly here, doesn't it?

And, pray tell, what did the "rebel" AC delegations stand to lose by registering their dissent? They certainly would not have lost their standing or their vote, so what were they afraid of risking? As I see it, the only two possibilities are money and influence. The former is no excuse to look the other way whilst bad things happen under your watch. The latter is more complex but also, ultimately, no excuse. What is the point of biding your time in order to regain control when what you seek to control is being systematically dismembered in the meantime?

There is also another evil that is committed by the "rebel" AC delegations remaining silent. That is, is covers up the utterly dysfunctional nature of the AC, where the President (eg through judicious use of "cooperation" projects and budgets) appears to be able to "buy" the undying loyalty of certain AC delegates. Covering this up delays, or perhaps even prevents, reform of the governance of the EPO that is so obviously (and so urgently) required.

It may not be "diplomatic", but sometimes it is essential to take a strong stand against evil – even if that risks provoking conflict. Why? Because sometimes those that we struggle against are either sociopaths or psychopaths who will stop at nothing to achieve their own, selfish aims. That would seem to apply pretty directly here as well, eh?
The next comment spoke of "[t]he election of Campinos, a man with a career riddled with scandals…"
We'll soon start a series about that. Here is this comment in full:
I would like to inform "glad to be out of the mad house" of our internal regulations. We are not supposed to write more than one communication as "speed of procedure" has top priority. The number of extra communications is counted for our search report and I know of colleagues who were quietly suggested to retire because they were writing too many. Some directors did not apply this untold rule, but 60 or so directors are out of a job since last summer. Statistics on why these particular directors were sacked are not available. Part of their posts are still open.
So effectively, as an examiner, you cannot write extra communications. The only options are oral proceedings or grant with examiner written amendments. You can complain about it to your earth's content, it will have no effect. Our management has as much contempt for the applicants as for the staff. And why wouldn't they? They are effectively immune to everything. The election of Campinos, a man with a career riddled with scandals should prove it.

About searches: the new examiners are only trained in our new system called ansera. It finds prior art mostly automatically, you saw the results.
Citing something which we covered before (back in summer), someone recalled how Battistelli gets his way:
The current situation at the EPO is described in the Bijblad bij De Industriële Eigendom for April 2017.

https://www.rvo.nl/sites/default/files/octrooiportal/2017/04/Bijblad_2017_nr_2_april.pdf

"The Administrative Council (AC) of the European Patent Organization (EPO) held it most recent meeting on 15 and 16 March 2017.

To begin, the AC has now lost a lot of ground only a year after the AC itself gave very clearly defined tasks to the EPO President Battistelli with a unanimous resolution. Due to his evident influence over a large group of smaller states Battistelli does not have to worry about the smaller group of larger critical patent countries (CH, NL, DE FR, GB, SE). An unreal situation."
As we've said many times before, IP Kat has become pretty useless for anything but the comments. █
Permalink

Send this to a friend