06.17.22
Gemini version available ♊︎
Video download link | md5sum 4b159437c8bc20e50ebdb980a0c9359c
Surveys Are Not Courts
Creative Commons Attribution-No Derivative Works 4.0
Summary: The EPO is run or overrun by bankers [1, 2, 3] who do not understand patents and just simply attempt to 'monetise' the patent-granting authority by flagrantly violating the European Patent Convention (EPC) at every level; staff must unionise and take back the EPO (which used to be an actual patent office, not a bank)
CAN one assess a "requirement under the EPC" and its fulfillment by running a private survey rather than deferring the matter to a truly independent court? Enter the EPO. Enter the Sultanate of Benoît Battistelli and António Campinos, two white-collar criminals who should never have been in the EPO, let alone be allowed to govern it.
As we've repeatedly stated this past week, the EPO routinely violates the EPC — i.e. the very document authorising the EPO to do what it does. The EPO's staff representatives have already repeatedly condemned these serial violations, more so lately.
"We urge EPO staff to organise and coordinate industrial action. Get your institution back from the coup plotters. The EPO isn't a bank and should never have operated like a bank."So isn't it curious that only hours ago the EPO published this nonsense (warning: epo.org link) that name-drops "EPC" while substituting actual legal tests with some phony survey, conducted and managed internally? Instead of independent courts or even an independent straw poll (not that the latter bears any legal weight) what we have is mindless lobbying by a bunch of unqualified thugs, who conveniently (for personal gain) turned Europe's largest patent office into a bank. They want to grant million of fake patents, knowingly violating the EPC, exchanging continental monopolies (granted mostly to non-Europeans) for a bunch of cash. That includes European software patents which imperil European innovation and technical leadership.
We urge EPO staff to organise and coordinate industrial action. Get your institution back from the coup plotters. The EPO isn't a bank and should never have operated like a bank. █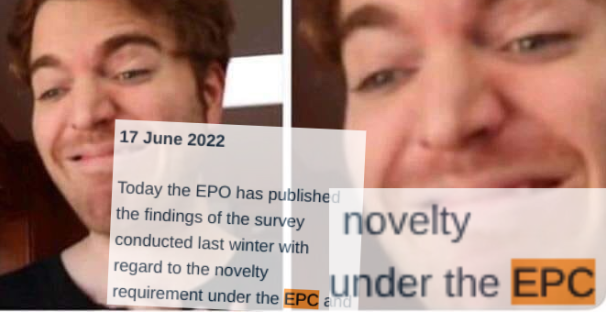 Permalink

Send this to a friend