12.25.22
Gemini version available ♊︎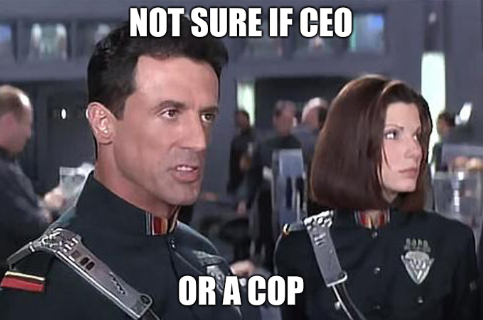 Summary: Sirius 'Open Source' compared Network Operation Centre (NOC) staff to "monkeys"; the company's management refuses to talk to staff, resorts to pathological lying, and hopes to somehow maintain the illusion that it is still behaving "professionally"
THE series is getting longer as we go on and on. We're continuing to accumulate and sometimes receive more explosive revelations, showing that the management of Sirius is not only lying to clients and to staff. It is a lot worse. Sirius makes stuff up. It's also misrepresenting clients, attributing to them something they never said.
"We're continuing to accumulate and sometimes receive more explosive revelations, showing that the management of Sirius is not only lying to clients and to staff."As we shall show next month, the so-called 'CEO' (a relatively new arrival) has the audacity to act like a Private Investigator when in fact fabricating and distorting allegations. There may be legal ramifications here, but the company started attacking the staff just two days after it had changed its official registered address to the address of the accountancy, which means it's hard to serve legal papers to Sirius (i.e. suing the company).
Below we reproduce text from the report sent to the management 4 weeks ago (further context will be provided later as another major scandal unfolds):
---
Those who accuse Roy, and moreover lump his wife into it (more on that later), conveniently forget all the many positive things Roy wrote about Sirius in Techrights even years before working for the company. This is what's shown publicly in blog posts, not some assorted chat gossip with a ton of typos.
None of this is about defamation (no falsehoods contained therein), it's all about ego. It's about egotistic people, whose names are never even mentioned, not knowing how to cope with constructive and factual criticism. As noted before, the company is deaf to its own staff. Technical people are treated as clueless. This is a recipe for corporate failure.
To be very clear, the company's clients are never named in relation to the company but in relation to news (they are famous people, public figures). To claims that people with audience of millions cannot be even mentioned in Techrights is outright crazy.
In IRC, the main channel talks about technology, but the company instead cherry-picks some side channel that was deprecated back in 2010. In it, some real issues are discussed, potential misconduct by the company at many levels, even gross misconduct by the company and lies devised to cover up failure to comply with contracts (possible legal breach and actionable). But no person or company gets mentioned, except maybe by accident (very rarely). Roy insists that he did not name people or the companies; the PDFs supplied to Roy support that, as he was always careful. Roy is entitled to an opinion, especially outside work. He used reasonably polite wording.
To be very clear, the job in the overnight Support Team involves about 1 hour of practical work on actual servers (true for NOC colleagues; there's nothing practical to do aside from response to incidents), the rest of time being devoted to tickets, monitoring, response, and discussion with colleagues. Roy did all of these things very well. Roy never posted to social media while on shift. Ever. That much is very evident.
To be very clear, the company defamed the NOC (Support Team) staff, comparing it to "monkeys" in the official wiki (before hiring those "monkeys"). Staff should not be compared to animals; it's not fair to animals and it's not fair to people. This is an example of unprofessional behaviour inside the company. Now the management is running after us "monkeys". To wit, the company name-called Roy even in company E-mail (calling him "paranoid" in writing and over the telephone). This culture issue isn't limited to staff. For instance, the company says bad things in Slack, worse than in IRC, and with identifiable names included (e.g. one manager of a client being called "an arse" by the Sirius founder). This is really bad, this is unprofessional, and this gets transmitted to a surveillance company (Salesforce) in another continent, working for clients like ICE. When one's own chief (and founder) is name-calling the clients by their real name in a privacy-infringing tool, visible to all staff, why are high standards expected from low-paid, exploited, "milked" staff like Roy and Rianne, who already endured unwarranted abuse years prior?
It should be noted that low-quality "gossip" (two-person chat) — with quantity to make up for the low quality — don't add up to a serious case of disciplinary action, especially against someone who never even spoke in that IRC network, never mind the channel. █
Permalink

Send this to a friend