03.17.23
Gemini version available ♊︎
Video download link | md5sum 59217133f9f9582b2c0934acb9c644a5
EPO and the GCC Meeting
Creative Commons Attribution-No Derivative Works 4.0
Summary: The EPO's management is lying to staff (even right to their faces!) and it is actively obstructing attempts to step back into compliance with the law; elected staff representatives have produced detailed documents that explain the nature of some of the problems they're facing
THE document discussed above [PDF] is very long. It can help explain internal EPO affairs to outsiders — i.e. people to whom EPO blunders are known only through media channels (those that Benoît Battistelli and António Campinos have not intimidated into silence with threats of lawsuits and various sanctions).
The Central Staff Committee (CSC) does a good job explaing the "hoax" studies of the administration, pretending that the EPO is poor in order to lessen the compensation to staff and thus deter/discourage properly-trainied and experienced staff from joining/staying. Today's EPO is gradually running out of talent; as EPO insiders have warned repeatedly, this will result in further collapses, including patent quality and validity issues (illegitimate patents being granted, including European software patents). The biggest stakeholders in the EPO have already complained about the quality of European Patents; they too stand to lose because many of these patents can be used against them; only patent litigation firms stand to benefit regardless of the merit of cases.
The "covering message" (like cover letter) for the above PDF stated what was discussed, albeit the cronies of the President didn't bother discussing much. They just said "yes" to proposals. Here's the outline:
Report on the GCC meeting of 28 February 2023

Dear colleagues,

The following five items were on the agenda of the GCC meeting of 28 February 2023, on which the CSC members of the GCC raised their concerns and tried to get further clarifications.

- Revision of Circular No. 364 – Implementation of the New Career System – Rewards related amendments – for consultation GCC/DOC 02/2023

- General Guidelines on Rewards 2023 (President's Instructions on Rewards) – for consultation GCC/DOC 03/2023

- Amendments of the Service Regulations related to the Staff Committee Elections (CA/9/23) – for consultation GCC/DOC 04/2023

- GCC Rules of Procedure – for consultation GCC/DOC 05/2023

- Data Protection Framework for the Administrative Council and its subsidiary bodies – for information GCC/DOC 06/2023

The detailed and reasoned opinions by the CSC members of the GCC can be read in this paper.
The EPO is in a state of crisis because not only sceptics and critics are becoming more vocal. Even longtime allies of the Office are growing impatient. We reproduce a recent letter below. █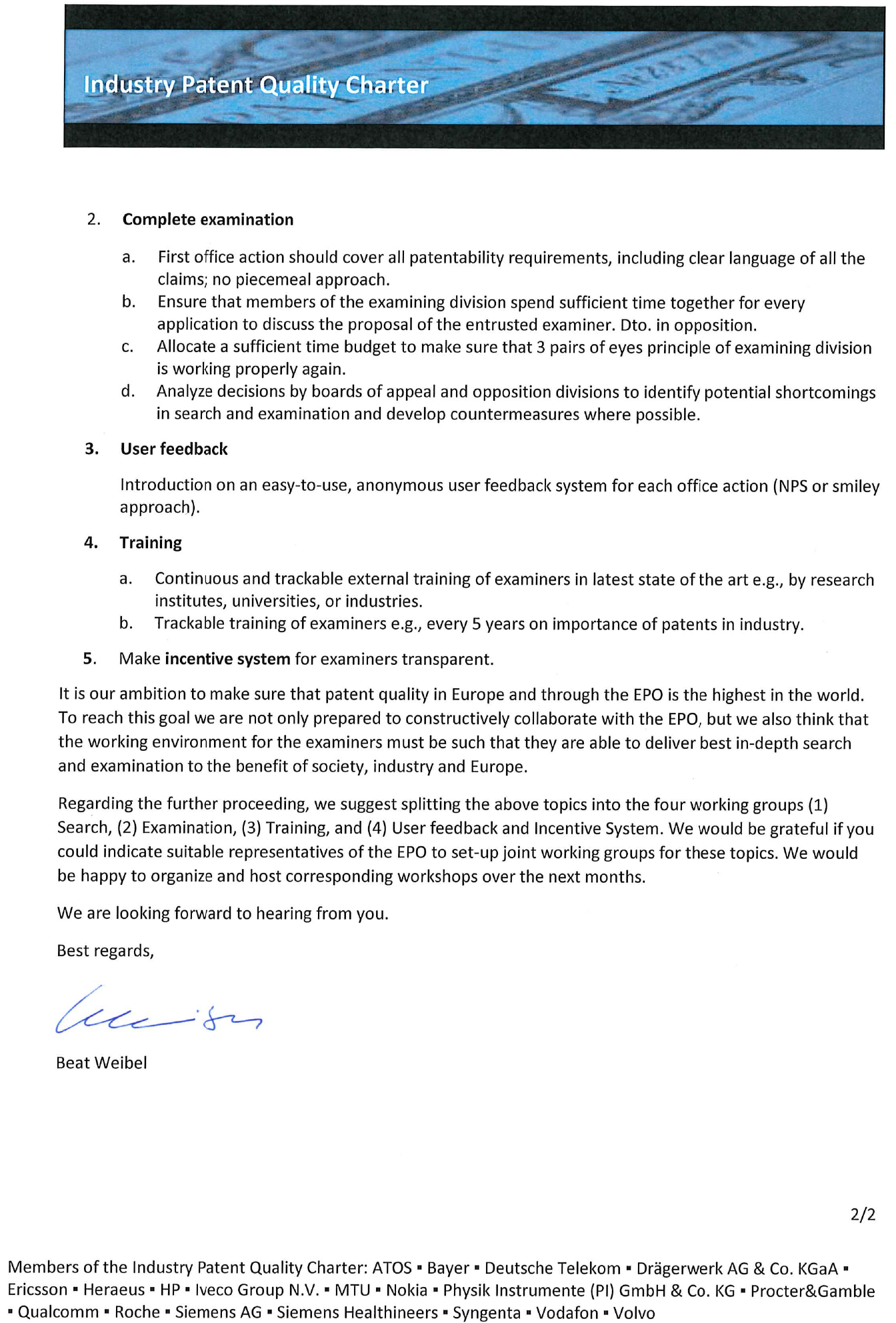 Permalink

Send this to a friend