Microsoft Losses Online Increase, Business Software Group Down
Dr. Roy Schestowitz

2010-04-23 01:32:43 UTC
Modified: 2010-04-23 01:32:43 UTC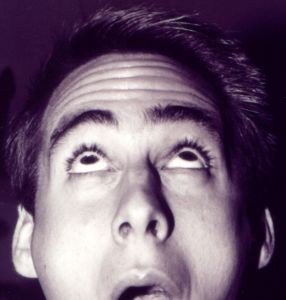 Summary: The truth about Microsoft's financial results, not the PR which the mainstream media is bombarded with
Microsoft's results are in. As usual, spin is being emitted through Microsoft PR agencies and others who are faithful to Microsoft's interests (Joseph Tartakoff for example). The reality check shows that losses online have increased (over $2 billion in losses per year and getting worse, not better), despite the typical spin which is being used while everyone's results ascend following a terrible, post-collapse year.
Associated Press
(AP) says that "Revenue in the business software group, which makes Office and other programs, fell 6 percent to $4.2 billion. Microsoft is waiting to report $305 million in Office revenue until after the upcoming Office 2010 launches in the current quarter."
"Revenue in the business software group, which makes Office and other programs, fell 6 percent to $4.2 billion."
--Associated PressChips B. Malroy reads that as: "fudging the books again" (they did the same thing with Vista 7 in order to lie in the previous quarter).

Let us be reminded of the fact that in the previous quarter almost everything at Microsoft was down, but Microsoft was spinning it [1, 2, 3, 4]. Microsoft is again comparing a year of Vista to a year of Vista 7 (not comparable really). Signs indicate that there may be more financial malpractice at Microsoft and the SEC is already investigating/probing Microsoft (not for the first time, either [1, 2]).

As Chips B. Malroy puts it, AP "basically says that businesses are buying computers to replace the old ones, and this is the biggest increase for Microsoft."

We urge people to be extremely careful of ardent Microsoft proponents. They are playing along with Microsoft PR, believing everything they are told without looking beyond the spin (e.g. layoffs, offshoring in several departments, underpaid child labour, potential book-cooking, and even loans).

Some people may say something about "beating expectations", but this is the oldest trick in the book. They revised estimates so that they can be beaten; Microsoft does this almost every quarter.

The company's portfolio is "under attack" from several fronts and Apple too is exceeding Microsoft in market value. Microsoft employees have no reason to be optimistic. Perhaps the most prominent cause for Microsoft's declining margins is the incline in use of Free/libre software, as before. ⬆

"Client software felt the slump in PC sales, and was further harmed by the shift to netbooks; many of these run Linux, which helps Microsoft not at all."