Alexandre Oliva Explains Why the Patent Troll Larry Horn (MPEG Cartel) is Bluffing
Dr. Roy Schestowitz

2010-05-27 17:49:41 UTC
Modified: 2021-03-04 06:41:49 UTC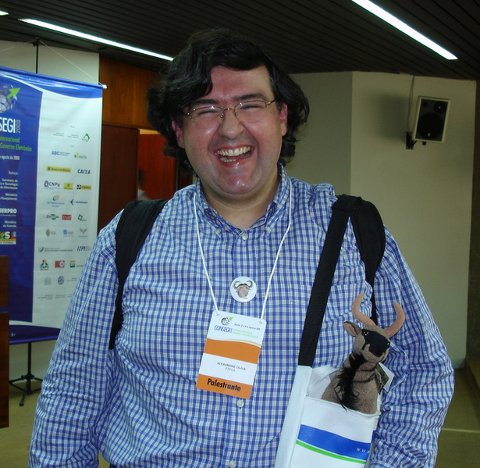 Photo by Rafael Bonifaz
Summary: One possible explanation of why preparatory statements are intended to just cause fear and uncertainty
M
R.
Alexandre Oliva
writes
: "here's
how I know MPEG-LA is bluffing with its FUD against WebM
"
Even just before Google released VP8 and WebM as Free Software, MPEG-LA and likely partners started rattling their (dark)light sabers threatening to assemble a patent pool to collect royalties from WebM users, just like they do with MPEG and H.264. Please bear with me while I show why it's nothing but a bluff to scare businesses and people away from the multimedia format that will displace the MPEG-LA golden-egg layer. Unless their FUD campaign succeeds, that is.

It can be taken as a given that MPEG-LA or other patent trolls will attempt to collect royalties from any multimedia formats. What got my attention was a combination of the fanfare, the timing and the wording of the press announcements.

Smart patent trolls don't scare people away from technology covered by their patents...
For some background, see the posts beneath.
⬆
Related posts
: